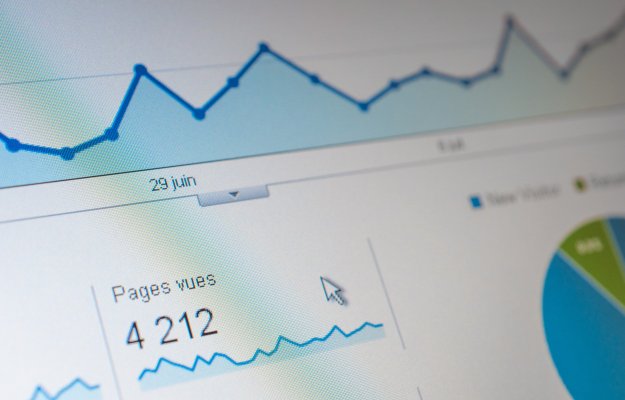 Time enhances user experience for golfers; Surfing folds for digital; Conde Nast launches new publisher website Healthyish
Enhancements to publisher websites come with new ideas for reaching and engaging audiences.
We're seeing this with Time Inc., and MediaPost has the story. "The site of Time Inc.'s Golf magazine has relaunched with a cleaner, more modern look that loads faster on desktop and mobile, as well as offering more lifestyle content."
[text_ad]
The article continues by discussing the changes implemented on the golf-enthusiast site.
"The site promises a better user experience, with a streamlined navigation, smoother scroll and ecommerce section where readers can buy golf gear, attire and gadgets, as well as book tee times."
"The site has more contemporary fonts and bigger images on the homepage, section fronts and in articles and galleries. Golf.com also now features interactive, 360-degree club-spin technology for swing sequences."
Time Inc. isn't the only major media company making website changes. Condé Nast is also launching a new website and brand under the Bon Appétit title. This brand is called Healhyish, and Fashion Week Daily has the story:
"Today, Bon Appétit  launched a new brand and site, Healthyish, which will cover wellness through the lens of food. Things to expect include recipes tested in the BA Test Kitchen, plus other ways to live a "healthyish" life, whether that's a happy hour recommendation or a new workout craze."
"The platform launches with 30 new videos, a collection of new recipes, essays, profiles, and true stories. Additionally, Bon Appétit partnered up with Sweetgreen to co-create the limited-edition "Bon Appétit's healthyish Bowl," available from 1/25 to 2/1."
Healthyish is coming with a different feel than Bon Appétit has. "Healthyish, more so than BonAppétit.com, is a lifestyle brand. The voice is less about authority and more about exploration. It's the friend who takes you to a shop you love and introduces you to the owner. It's the Instagram account with beautiful food that you can actually cook at home.  Healthyish understands that you're in this world already. The voice is confident but open-minded, and it gets that you are too."
Finally, we're seeing another change, and this time it's the shuttering of a lifestyle magazine that has been around for 53 years. According to Folio, "Surfing magazine is paddling off into the sunset."
"TEN: The Enthusiast Network confirmed this week that Surfing — which chronicled surf culture since its first monthly edition went to press in December 1964 — will cease to exist as a distinct brand, its print edition shuttered and its digital assets folded into fellow TEN title (and longtime competitor) Surfer."
It's not surprising to see print magazines shuttering to focus intently on digital evolution. "The announcement comes as TEN — which also publishes titles like Motor Trend, Hot Rod, and SLAM, among others — aggressively reinvents itself as a digital-first enthusiast media company, with a particular focus on video content. Its nascent but recently rebranded video production arm, StudioTEN, has grown into a 50-employee operation with a 30,000-square-foot Los Angeles studio. The company claims an overall audience of 162 million —of which its print magazines account for just 3 percent — and 27 million monthly video views on its branded YouTube channels alone."
Stay tuned for our news posts to discover more about publisher website changes, launches, and redesigns.