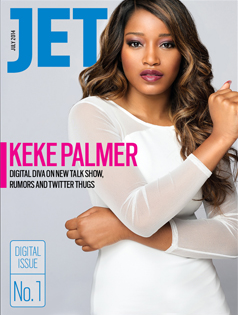 Legendary brand Jet, which ceased print publication in June, has launched its promised and anticipated magazine app.
The 63-year-old print magazine had slipped from weekly to biweekly to quasi-monthly, but will return to a weekly schedule as a digital property for the Johnson Publishing Company, Folio: reports.
"The app will continue to provide content that its readers have become accustomed to, but it will also offer enhanced dynamic experiences like 360-degree interactive galleries, video, and contests," Caysey Welton writes. "Still, Kyra Kyles, editorial director, implies that a new platform and set of features shouldn't signal a totally new direction. 'I am confident that we can keep the legacy of the magazine for generations,' she says."
The Jet mag app is available on all mobile and tablet platforms, and current print subscribers will be given a free trial month.
To read more about the launch of Jet's new magazine app, visit Folio:.
[text_ad]