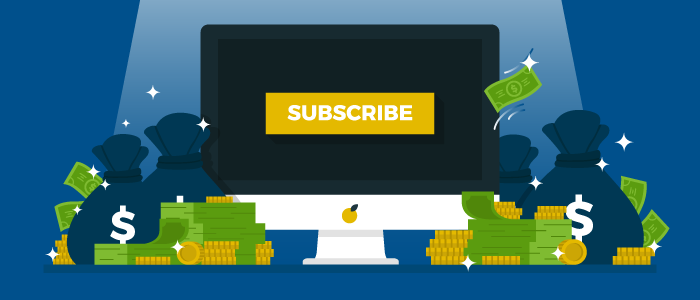 A subscription-based business like magazine publishing is the one business model in the world where you have recurring revenue with very little effort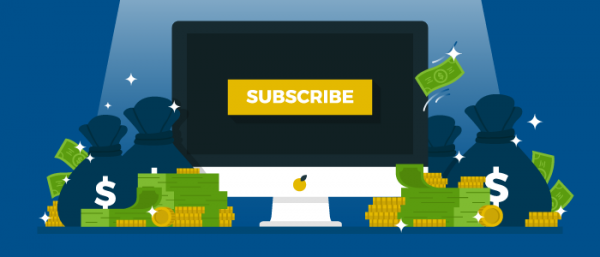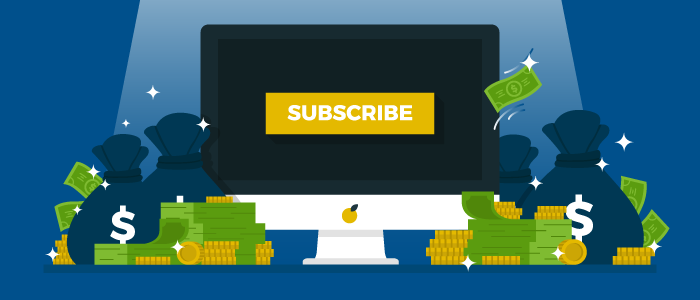 The successful user-driven startups of today are the ones that offer subscription-based services. As a magazine or newsletter publisher, you know a subscription-based business takes the revenue of one product and multiplies it over the course of months, or even years.
And startups are happy to get on that bandwagon.
For example, you can pay $99 a month to Moz for keyword research and SEO monitoring tools.
You could pay $40 a month for a diet-based subscription box that sends you healthy snacks.
You could pay $10 a month for an expense-tracking app that connects with your accounting software.
And you could pay $40 a month for that accounting software.
Subscription-based businesses are everywhere now. Why struggle to sell a product that required inventory and no promise of sales, while you spent a majority of your income on a sales team just to keep the pipeline full? It's the difference between a creative agency that's project-based, and one that's retainer-based. That's the difference between selling single issues on the newsstand, and having your own subscribers.
Find out the CMS features that publishers require to manage an online publishing business. Download a FREE copy of 7 Ways Haven Wordpress Goes Beyond Wordpress, and discover the features all publishers should have access to for a bigger audience, greater revenue, and higher profits.
Luckily, as a magazine or newsletter publisher, you get to have both. But subscriptions are what keep your team employed, your advertisers happy, and your brand thriving.
The simple fact is that when you have a solid product, you can keep subscribers.
How to tell if you're keeping subscribers happy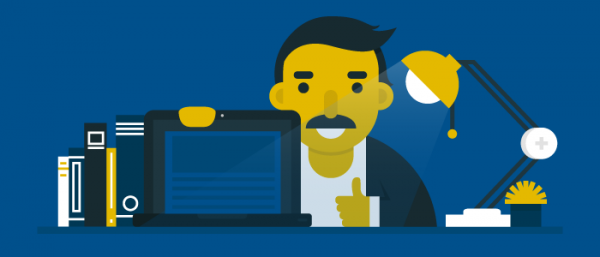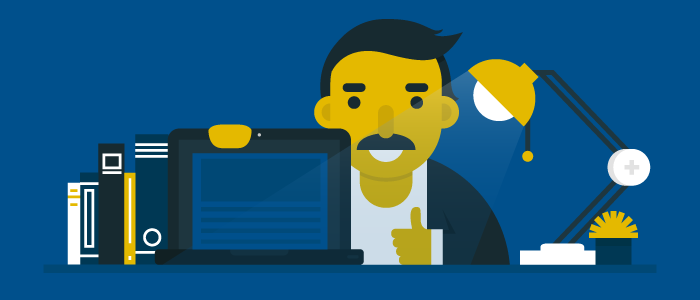 Are your subscribers happy? Unless you're texting them every day, how would you know? Sure, there are the awesome loyalists who Tweet every story you publish on your Portal, but what about everyone else? Here are a few indicators:
What percent of your current subscribers auto-renew year after year?
Do they actively update their credit card information, or do you send them notice after notice when one expires?
Are they accessing your magazine subscription website?
Are they downloading or searching old archives from your magazine subscription website?
When is the last time a digital subscriber logged in to your website?
When is the last time they downloaded a new issue into their app or newsstand?
Magazine subscribers can be compared to email subscribers in this way. The more you know about how your customers interact with your digital magazine and subscription website, the more you know about their happiness.
If they're not reading your publication, they're more likely to unsubscribe in the future. Maybe that renewal date will pop up and they'll call or email to cancel and get a refund. That's one crux in the process where you might be able to save a subscriber. But more importantly, how did they get there?
Are magazines piling up around their house, reminding them they never read anymore? That's the downside of the physicality of print subscriptions. People are constantly reminded when they've gotten too busy to stop and enjoy some good stories. But the downside of digital subscriptions is the old adage, out of sight, out of mind! 
How to get subscribers to keep coming back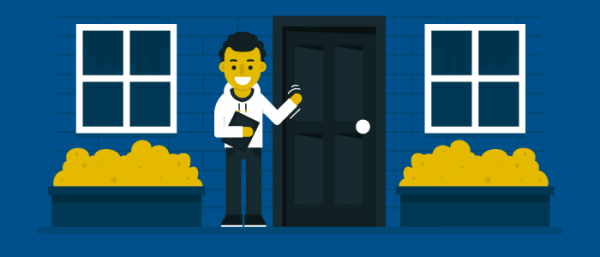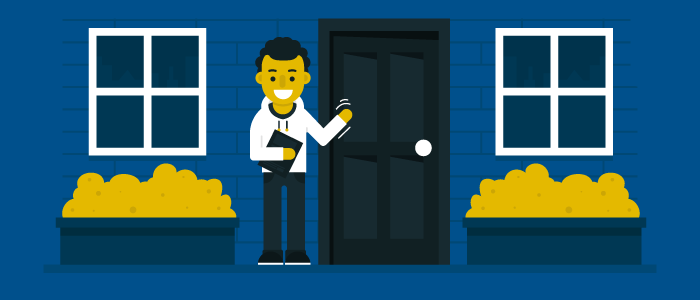 Subscriber churn is such a focus of subscription-based business. If you're ad-driven, you may depend on advertising for revenue, but you're stuck in the mud without a consistently growing number of subscribers to show them. Here's how you can keep them happy and subscribed:
Publish fresh content on a schedule that's consistent and that's relevant to your subscribers.
Send emails when new issues post.
Send emails when new archive issues are available: "Our 1974 archive is now up! Featuring the stories behind the opening of Walt Disney World, the Beatles breakup, and NASA's first space shuttle."
As we talked about a couple of weeks ago, there are three popular(ish) ways to renew subscribers. The best way is to auto-renew. We're not stuck in the old days of manual entry, most of your customers probably subscribed online, and agreed to auto-renew in 12 months.
Give them content they can't live without. If you have high open and click-through rates on your announcement emails, you're doing great. If they're not so hot, you may want to consider working on your editorial.
Take a page from the software apps of today and create a tool they can't live without. As part of their subscription, is there an app, or a tool you could bundle in? With a health magazine, maybe it's a calorie-tracking app, or with a marketing magazine, maybe it's a headline analyzing tool.
What to do when you run into recurring billing issues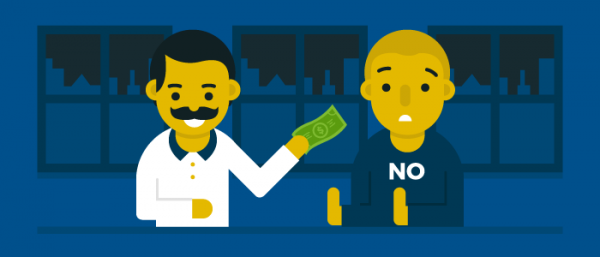 Sometimes when subscribers don't renew, it's not them, it's you. Many recurring billing problems stem from poor communication or when the online publisher and/or the subscriber have little experience in recurring billing. Review your site's order flows with the following in mind:
Double check your subscription order flow for simplicity, making sure it's easy to understand the offer.
State your site's recurring billing terms in normal-sized print, on the subscription order flow.
State the merchant name that will appear on the credit card billing statement, especially if it's different from your product and website branding, so the subscriber can easily identify the transaction.
State your refund policies in a prominent location.
Offer a phone number, not a ticket system, to resolve billing issues.
Recurring billing demands a pristine, fully bullet-proof payment processing module for your subscription site software. Gateways and merchant banks have perfected the system, and most support recurring billing.
Your turn. What other wisdom would you add here? Personal stories welcome.