Using website analytics to determine your top keywords and then what to do with them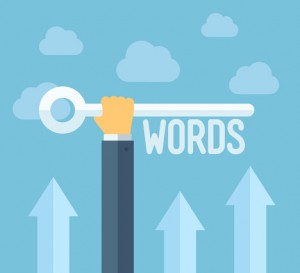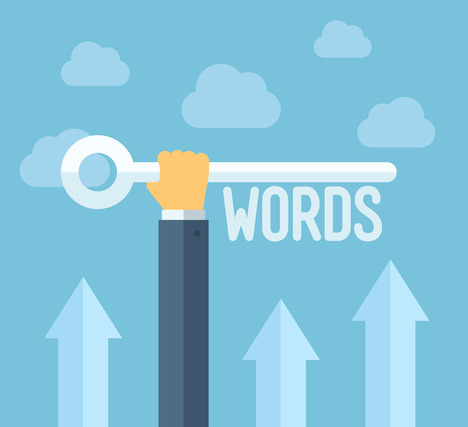 When developing a new subscription website, it's crucial to know which keywords to develop your site around.
When a client comes to us, one of the first questions they ask is, "What are my top keywords?" What they're usually talking about are the SEO keywords they should be ranking for, but they forget that there are already hundreds and thousands of top keywords that they're actually ranking for, if the site is already live.
Now that Google encrypts keyword data in Google Analytics, your next best bet is to use Google Webmaster Tools. To find out which keywords are driving the most traffic, navigate to Search Traffic > Search Queries.
[text_ad]
You won't be able to see the funnel for conversions like you can in Google Analytics, but you will be able to see the click-through-rate on each keyword. In other words, how often did someone click on your article verses someone else's when they got their results?
And for some reason this data defaults to web searches, but it's easy to change the filters to include "All" search traffic.
Many companies use Google Analytics, so even though they've gotten stingy with this data, if you want to see what it reports, head to your Google Analytics account. Then go to Acquisition > All Traffic > Channels > Organic Search.
Whether you use Webmaster Tools or Google Analytics, you'll see a short list of keywords.
In Google Analytics, it's not uncommon for (not provided) to be your "top keyword."  You can only see organic search keywords from non-Google sources. Depending on your audience that means 75-95% of all phrases are hidden.
But no matter which tool you use (there are many other tools too), what's in this list can vary greatly.
For some clients, we find the names of their editors to be highly ranked keyword phrases (another great reason to have full editor bio pages). For others, it's a few different versions of the name of their company. And then for even more, they're the names of articles, both old articles and new articles. It's always nice to see how many blockbuster posts bring in traffic years after they were published.
As a general rule, you will find that often 75%-90% of all search volume comes through your top 200 or so phrases.
If you run pay-per-click (PPC) campaigns, you can find these results is a separate report that you can get by going to Acquisition > AdWords > Keywords
So now that you have your list, here are a few things you can do with those top keywords, including finding out what you're up against.
An exercise for keyword analysis
If you want to know more about who you're competing against with your top keywords, try this exercise. To begin, go to Google and enter your top keywords into the search bar. After conducting the search, take note of the following:
What does your listing(s) look like? Is the correct content in the title, description and meta data?
Do you have any ads on this keyword? If so, are the ads showing up when the keyword is searched? If not, you'll have to determine why this is happening in your Google Adwords account.
What do the other sites on the listing page look like? Take a look at the paid and natural listings. Note how they're using the keywords in the listings to determine if you could be using keywords more appropriately in your own listings.
Follow all of the links on the first page of the search results, including the advertisements, and review them with the specific search term in mind. Do this to potentially formulate new ideas for improving the content on your website.
If you're feeling bold, leave a comment on any blog posts that show up using your article/page URL as the website URL that links back to you. That's an old trick to help drive inbound links back to your own articles from top-ranking articles on the same keyword phrase. Leave a constructive comment though, don't be a comment spammer.  If you add value to the conversation with your comment, you will get more traffic and it is less likely the webmaster will delete your comments.
[text_ad]
Do a complete online market audit
If you really want to get into it, another key document for digital success is an Online Market Audit. This process and resulting document alerts you to other websites in your market that are ranking well for your keywords and may help identify partnership opportunities.
Follow these eight steps for creating an online market audit and sizing up your online competition:
1. Determine primary keywords – Pick at least three main keywords that your site is about. Your primary keywords need to define and describe what your website delivers. They should play a major role in site architecture and have secondary keyword phrases associated with them.
2. Google each primary keyword – After you have your primary keywords selected, Google each keyword to get an idea of websites that are already ranking well on those terms.
3. Capture the list of top 30 web pages – This list will be your first glimpse of the competition you will be up against. We suggest taking the top 30 results, which are the first three pages of search results. Results beyond the top 30 won't likely see much, if any, traffic from searchers.
[text_ad]
4. Classify each website by revenue model – How are these websites making money? Do they sell their own products? Do they sell other company's products? Do they offer sponsorship opportunities or advertisements? Determine how these sites make their money and think about your revenue model. Are they the same or do you have different revenue models in mind?
5. Quantify website traffic history – Compete.com is a great tool for discovering the website traffic history of your competition. From this point, you can determine the types of goals you should be focusing on with your content and traffic driving initiatives.
6. Capture website keywords – Compete can also show you the keywords used by competing websites. If any of these keywords aren't in your keyword universe, you could add them if they are relevant to your audience and content.
7. Determine top 10 endemic neighbors – Out of the top 30 websites you surveyed, compile the top ten that have the highest traffic numbers.
8. Quantify key metrics for top 10 – Open Site Explorer can be used at this step to determine total number of pages and inbound links for the top ten competing websites in your space.
By doing this, you can get a real handle on what your keyword universe might look like. If you don't have a keyword universe, you need to build one for the most efficient audience development online. A keyword universe will put all your keywords in one location and help with your SEO process. It will direct all of your organization's members to the most important words associated with your online content. All online editors should have a copy of the keyword universe in front of them while planning and writing editorial content. For more on this, read more about how to create a Google Visibility Report.
This article was originally published in 2012 and has been updated.