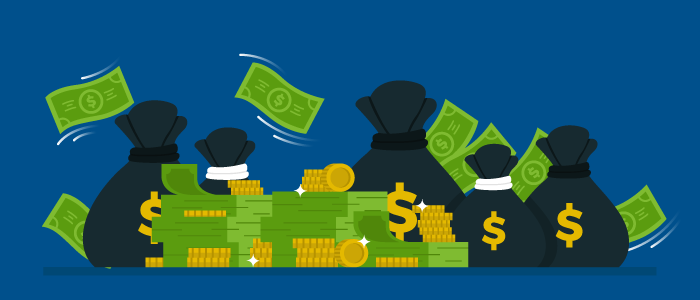 When you have a course content business model, you organize a series of courses for paid subscribers that are updated regularly – but not frequently
Every successful publisher we know launched their digital existence with at least two content models. One is a portal content business model, and the other is usually a magazine content business model. However, most publishers we work with have several other content models, including digital online courses, which we call the course content business model.
Years ago, many publishers thrived by producing loose-leaf print training services that were typically membership-based. Today, those print training products have been replaced by the course website business model, now with the ability to not only produce their own training videos and other 21st-century materials, but to create custom portals for corporations to produce their materials and upload them.
If a publisher has a course content business model, they may create a single course or collection of lessons or activities that the user can mix and match to create his or her own course. However, the publishing frequency, unlike a magazine, could be relatively low.
Niche publishers have a great opportunity in learning since the kind of information these audiences need is not provided widely. Consumers increasingly turn to trusted brands and publishers to find the information that can make a difference for them professionally or personally.
Example: Leadercast offers a robust premium content membership called Leadercast Now in which members can watch short videos of respected world leaders from all walks of life and business discussing strategies, techniques, and principles of leadership. Members can also track videos they've watched, videos they plan to watch, and their own progress at executing a range of hands-on exercises to reinforce learning in a personal dashboard called the Activity Manager.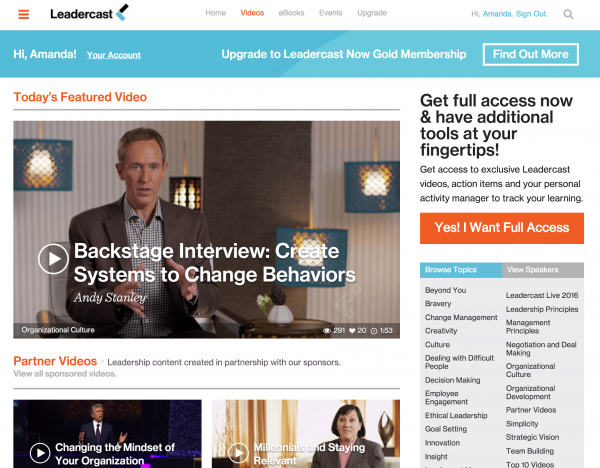 Leadercast's frequency is closer to what we'd call medium, promoting three new videos per day, but then again, some of those are evergreen blockbusters that aren't newly produced. The cost to produce this kind of content,  ranging from $100 to $1,000 per minute, is behind this generally low publication frequency.
Creating a learning management system to support the course content business model
Many multiplatform publishers have turned to e-learning platforms to help subscribers either increase their skills or improve their lives. Publishers, along with many other organizations, such as universities and corporations, have found that text-heavy explanations of complex subject matter can sometimes make for poor user engagement. Some individuals simply digest information better through a more interactive format, and video offers the opportunity to engage audience using the same content in a different format.
A learning management system (LMS) allows publishers to create, edit, and manage learning material. This can be an essential tool if you want to provide e-learning or ongoing certification courses for customers. A good LMS will enable you to offer the courses, register, and accept payment, track course completions, and auto-renew subscriptions.
Some larger publishers, like Rodale and Penton, have changed their business plans to take the leap into e-learning platforms. But you don't need to be a big publisher to make this worthwhile. Several niche publishers have made this change, as well.
To help other publishers take advantage of this opportunity, Mequoda created Haven Classroom as a learning management system specifically for publishers who want to take advantage of this business model. The system also includes integration with Wistia, a professional video-hosting service that includes analytics and video marketing tools.
Some of the generalized leading choices for learning management systems include Edmodo, Moodle, Teachery, and Blackboard. Additional features like marketing automation tools and integration with your CMS and CRM also can be important considerations. 
And, of course, with any software integration you need to consider how it will integrate with your current technology or software. In addition, maintenance and adaptability are factors to consider as publishing businesses change frequently. Don't hesitate to ask for a live demo and ask to speak to other clients with businesses similar to yours.
With the course content model taking off, we'd love to hear from other publishers who run them. For that matter, perhaps you've been thinking of taking your stable of subject matter experts into the recording studio in order to launch such a site.
Either way, let us know in the comments, and if you have any questions or insight on this model, let's hear them.