5 subscription billing software solutions for magazine publishers that manage recurring payments, allow price testing, have extensive APIs and robust reporting.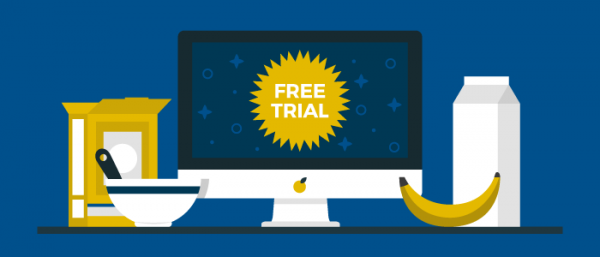 Subscription billing software allows publishers to manage their customer subscriptions and revenue by storing payment data and processing charges on a recurring basis. Of course, subscriptions have been an important economic model for publishers for a long time and good digital publishers continue to take advantage of the benefits.
Most publishers understand that merchant accounts and payment gateways are necessary to take someone's credit card and ensure the funds end up in the right place. Subscription billing software ensures that accounts can be charged on a regular basis. These services store credit cards, and ensure that every month the right people get charged the right amount for their subscription service.
Some payment gateways have developed simple recurring billing modules on top of their existing systems. Other services have developed specific capabilities around subscription billing.
Find out the CMS features that publishers require to manage an online publishing business. Download a FREE copy of 7 Ways Haven Wordpress Goes Beyond Wordpress, and discover the features all publishers should have access to for a bigger audience, greater revenue, and higher profits.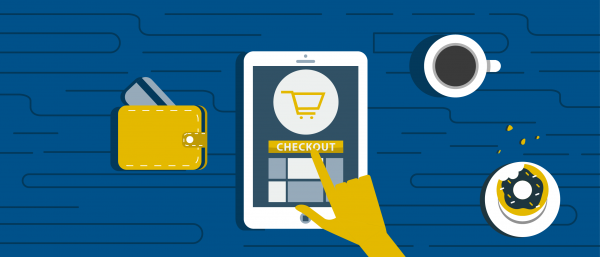 In the digital economy, businesses such as AmazonPrime and Dollar Shave Club have turned to this model for all the reasons publishers have always recognized. Subscription revenue is more predictable. Customers can more easily justify a service that charges a small regular fee rather than a bigger lump sum at the beginning of the relationship. In the digital economy, subscription is how many SaaS applications are sold as well.
Subscription billing services also allow businesses to increase customer lifetime value by optimizing customer acquisition and retention efforts.
The most successful publishing businesses also understand the value of testing different pricing plans, implementing a regular cohort analysis and crafting the appropriate up-sell and cross-sell messages. The right subscription billing system can help you manage all these challenges.
5 subscription billing software solutions
Since subscriptions have become a hot trend in the digital world, there are plenty of service providers. You'll need to have some specifications in hand about what you want to do before seriously examining any of them. Some services are accustomed to working with large organizations, and others cater more to organizations that will carry a smaller number of transactions.
Some of the more well-known providers include Braintree, Stripe, Chargify, Recurly, and Zuora, all PCI Level 1 Providers. You'll want to consider each option for capabilities and pricing structure. For example, some providers require a service-length commitment, and others do not. Some services will charge a flat percentage fee plus another per transaction fee. You'll want to run some numbers about your expected number of transactions to determine which price is best for you.
Braintree
Braintree is owned by Paypal, and is a payment processor that provides the components, you provide the permutation. They offer failed transaction management, tailored pricing plans for your customers with discounts and coupons, pro-rated subscriptions, and detailed search and reporting capabilities.They accept all the usual credit cards, plus Apple Pay, Android Pay, and Venmo.
They also offer a 2-day payout which is fast, compared to some that can take 5-7 days. Cost is 2.9% + $.30 per transaction, with the first $50k fee-less and discounted rates for publishers that process more than $80k per month from their subscriptions. More about Braintree's subscription-based billing.
Stripe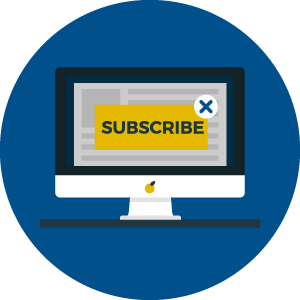 Stripe is also a popular payment processor that comes with a suite of APIs to integrate into many subscription and membership platforms. When shopping for subscription software, you'll find that Stripe shows up as often as Paypal, which says a lot. Stripe provides  libraries in everything from Java to Go, with a range of helpful docs for your developers and a full API reference.
Stripe has recently developed a front-end to their processing that includes code for checkout, which is hosted on Stripe so you don't have to worry about security and if you decide not to build out custom forms. Stripe's subscription API's and webhooks will store customer profiles with their cards and allow metered billing, annual plans. automated pro-rated billing, virtual terminal, flexible billing periods, coupons, and free trials.
The cost matched Braintree at 2.9% + $0.30 per transaction with discounts for larger publishers, with 2-day payout. More about Stripe's subscription features.
Chargify
Chargify is a popular solution, a leading provider in the new-age circle of subscription software. Chargify is Level 1 PCI-compliant, making them as secure as it gets. Chargify has many WYSIWYG options, which makes them appear more small-business oriented, but they offer deep integration with your website, with Chargify's RESTful API and Webhooks for total customization. Chargify also has a robust dashboard with analytics and reporting.
Chargify is not a payment processor, so you would still need to use something like Braintree or Stripe for the actual transactions. For the platform to serve and manage customers' subscriptions, the cost is $459 per month for a publisher with 2,000 paid subscribers, and $0.49 each per subscriber after that.
Recurly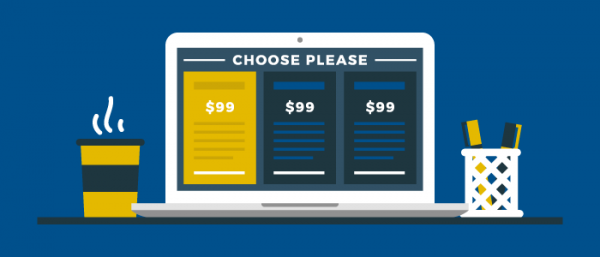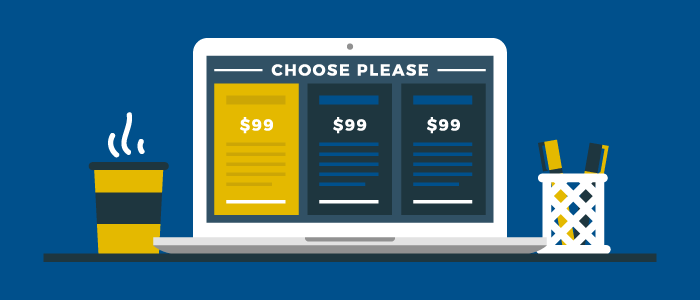 Recurly is a mix of all the above, offering a robust front-end management platform like Chargify, plus payment processing integrated. They offer simple pre-designed templates for small businesses, but publishers can benefit from their flexible API and Webhooks and recurly.js. Like the others, Recurly offers unlimited subscription plan types, trials, discounts and automated pro-rated billing. They also support upsells and upgrade add-ons, plus multiple subscriptions per user. Like the dedicated payment processors above, Recurly offers a virtual terminal, so you can manually enter credit cards.
Recurly is the first of these three who specialize specifically in subscription billing, rather than it being a feature. It's for this reason that I think Recurly structures its pricing by taking 1.25% of revenue + $0.10 per transaction, with discounts for publishers that have volume. More about Recurly's subscription features.
Zuora
Zuora is another subscription platform that has been compared to Chargify. They're dedicated to subscription businesses whose focus seems to be on detailed reporting on the subscriber lifecycle. Zuora offers most of the perks of all the above solutions, including upsells and add-ons. A unique feature is pricing tiers, where the more a customer buys, the cheaper it is. Or, you can set it up like contrast/decoy pricing to set up bundles. You can also charge customers for as much as they use. Finally, Zuora advocates price-testing and provides the functionality to do so. Zuora can also be set up to be customer-facing so you can use Zuora's extensive SOAP & REST APIs to create a customer dashboard where they can modify their plan, view past payments, preview invoices, and even check usage.
Zuora is meant for enterprise, or large publishers (think New York Times), so they don't have a transparent pricing structure available online. Based on data found online, Zuora takes 2-3% of your total revenue and there is a $15,000 – $20,000 setup fee and additional fees for support. It also appears that Zuora still requires a payment gateway, so if that's true, you'll still be giving a percentage to a service like Braintree, Paypal, or any of their other supported gateways.
You are also definitely going to want some analytics, so compare the offerings for how easy it is to use their reports or dashboard before committing to a relationship. If you are a niche publisher looking for an all-in-one marketing, subscription, customer and content management system, take a look at Haven Nexus CXMS and let's chat.