Be careful who you follow because special-interest publishers are converting print to web subscribers better than anyone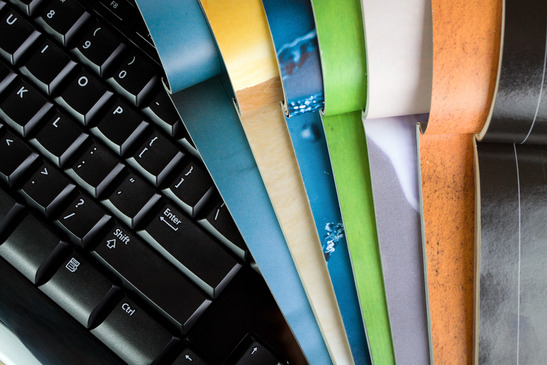 The Mequoda Online Magazine Index (OMI) is a mathematical equation that can immediately tell the effectiveness of any publisher's strategy to develop an online audience.
In theory, it should be easy to get more traffic to your website than subscribers to your magazine per month. Free content versus paid content and all that. But still, most of the top circulated magazine haven't even made a dent in web traffic compared to paid circulation.
Excellent news for print circulation, but not great news for online advertising, which is forecast to outpace print advertising by 2015. In order to keep advertisers happy as print sales inevitably dwindle, your call to action is boosting website traffic.
What's your OMI?
To find out how your website fares, simply take your monthly unique visitor count and divide it by your print circulation. The number should at least be 1.0, meaning the amount of traffic your website gets each month is equal to your magazine's print circulation.
Finding these numbers is simple not only for yourself, but also for your competitors. Compete and Quantcast provide websites' unique visitor counts, and the new Alliance for Audited Media will provide a publication's verified circulation numbers.
Simply take those numbers, divide and compare them to our grading graph below.
Find out the CMS features that publishers require to manage an online publishing business. Download a FREE copy of 7 Ways Haven Wordpress Goes Beyond Wordpress, and discover the features all publishers should have access to for a bigger audience, greater revenue, and higher profits.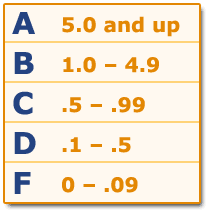 How did your publication do? If you are in the A to B range, congratulations, you are doing an excellent job driving your audience to your website. If your score is any lower than a 1.0, then you should consider the record-setting growth that the online advertising industry is achieving and how you are going to capture that growth.
Comparing general interest to niche publishers
OMI's vary wildly from one publisher to another. In what AAM considers the top 25 U.S. Consumer Magazines, most of the top 10 have barely gotten a D, and none got an A. We even removed sites that would be considered "pay-to-play" or subscription-based.
Time has the best OMI of 3.28, which means their unique online content and breaking news are enough to draw over three times as many unique users to its website a month as to its print publication. Taste of Home has started to make the transition online, but as its .75 OMI indicates, its print circulation is still greater than its website's draw, restricting Taste of Home's online advertising revenue potential.
| | | | |
| --- | --- | --- | --- |
| MAGAZINE TITLE | WEBSITE UV/mo | AVG CIRC | OMI |
| BETTER HOMES & GARDENS | 916,446 | 7,617,038 | 0.12 |
| READER'S DIGEST | 772,787 | 5,577,717 | 0.14 |
| GOOD HOUSEKEEPING | 905,037 | 4,346,757 | 0.21 |
| NATIONAL GEOGRAPHIC | 6,488,757 | 4,232,205 | 1.53 |
| FAMILY CIRCLE | 125,888 | 4,100,977 | 0.03 |
| PEOPLE | 11,344,644 | 3,563,035 | 3.18 |
| WOMAN'S DAY | 598,565 | 3,449,692 | 0.17 |
| TIME | 10,745,008 | 3,276,822 | 3.28 |
| TASTE OF HOME | 2,437,714 | 3,231,697 | 0.75 |
| LADIES HOME JOURNAL | 57,395 | 3,205,302 | 0.02 |
Special-interest publishers tend to do much better in this category. Your general-audience magazines may have them beat in circulation, but special-interest magazines are killing you in converting those subscribers into website visitors in order to boost ad revenues.
We used AAM's updated 4th quarter circulation numbers and discovered that Forbes, PC World, The Economist, Make, Eating Well and five other special-interest magazines all have two things in common:
Successful websites with monthly traffic that exceeds their print circulation
An online business that makes millions.
They have learned how to use content, SEO, email newsletters and social media to build an online audience that's larger, often vastly larger, than the circulation of the magazine whose brand they share.  They understand that while their website may use a magazine brand, it's a totally different medium and requires a unique system of publishing strategies to power online success.
Here are 10 more examples, this time of special-interest publishers who are beating their general interest counterparts:
| | | | |
| --- | --- | --- | --- |
| MAGAZINE TITLE | WEBSITE UV/mo | AVG CIRC | OMI |
| FORBES | 7,945,515 | 925,051 | 8.59 |
| PC WORLD | 2,328,947 | 355,117 | 6.56 |
| MAKE | 670,473 | 125,000 | 5.36 |
| EATING WELL | 2,496,451 | 629,022 | 3.97 |
| THE ECONOMIST | 5,094,006 | 1,464,122 | 3.47 |
| SEATTLE WEEKLY | 223,667 | 65,564 | 3.41 |
| WIRED | 2,188,426 | 819,457 | 2.67 |
| FINE GARDENING | 310,747 | 124,085 | 2.50 |
| MEN'S HEALTH | 3,840,059 | 1,901,100 | 2.02 |
| AUTOWEEK | 489,020 | 315,530 | 1.55 |
How to boost your OMI
Convert print subscribers to web visitors – Provide short links from your print pages that direct users to more information on your website. This method, which often involves QR codes, makes print editions even more dynamic and can drastically boost unique visitors.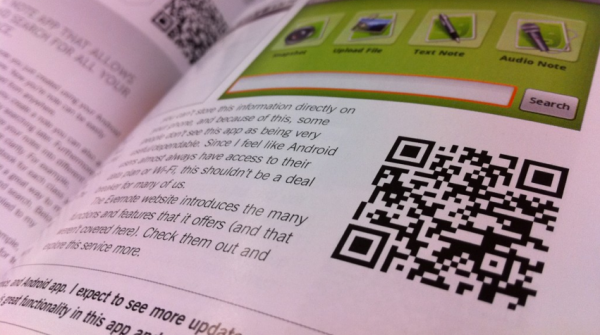 Promote freemiums in your magazine – On the cover of every Videomaker magazine issue is a link to download a free report that helps their prosumer video enthusiasts learn new techniques.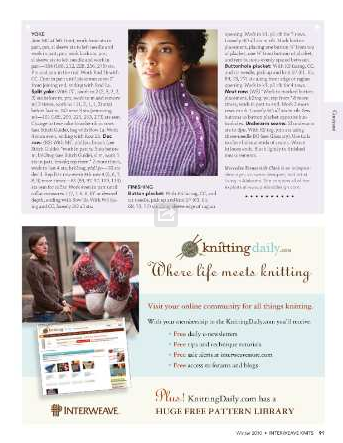 Promote engagement through social media: On the bottom of your print pages, promote your social media accounts and online communities. Promote the Twitter names of your journalists so that readers can engage with them directly. Get them to follow and like you so that they're "subscribed" to you on every platform. Interweave Knits promotes their Knitting Daily community with a half-page ad, in this example.
Provide unique content in email: They're already getting your magazine, so what can you add to your email newsletter that adds value to but does not undermine their paid print subscription?
Optimize every post with a niche keyword phrase: How is anyone going to find your fantastic content for years to come unless you optimize them for search?
So now it's your turn… what are you doing to turn print subscribers into just-as-valuable website visitors?