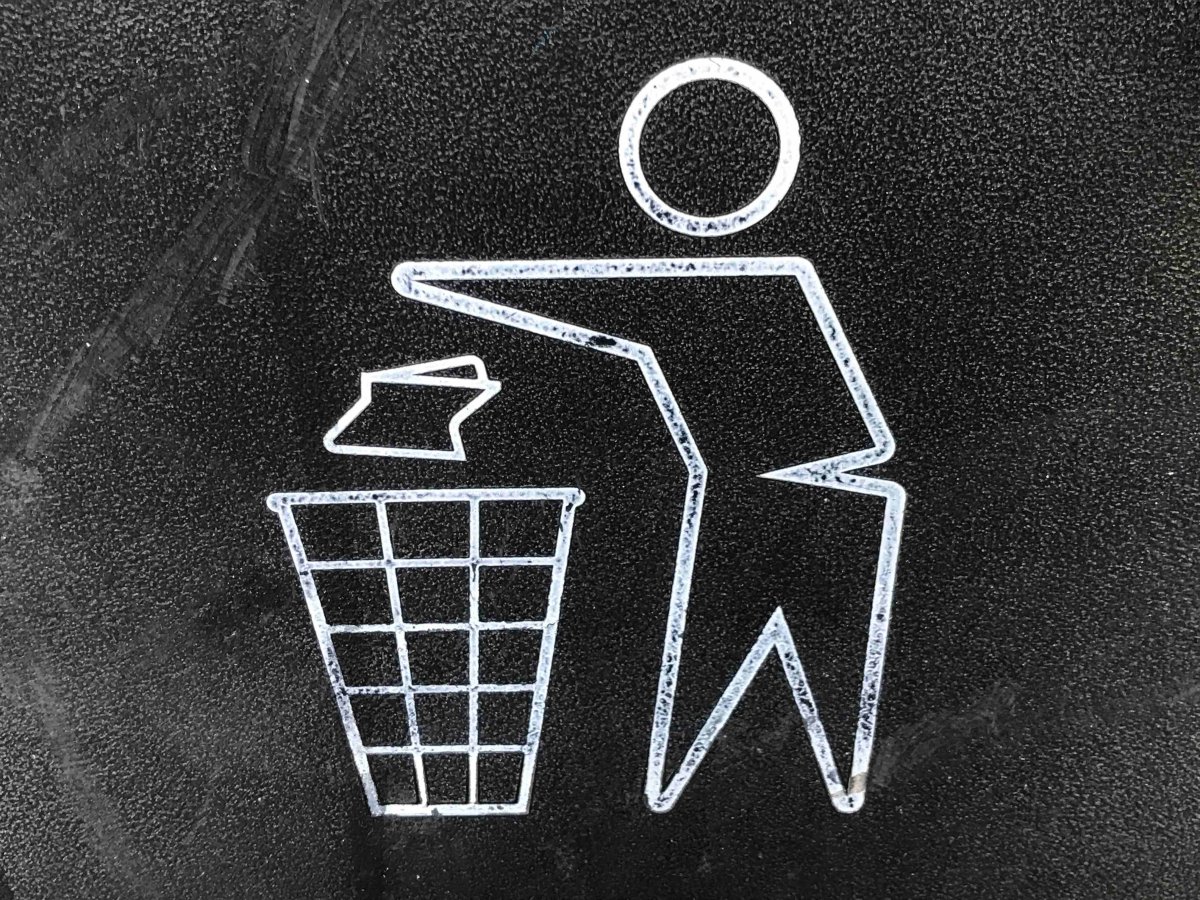 Email subject lines are just one part of the email delivery equation. Emails are delivered to inboxes based on subject lines, spam trigger words, content, and reputation. In many cases, engagement is also applied to this filter.
And subject lines don't only consist of letters and characters anymore, now we have emojis.
A couple of years ago, we sent an email newsletter – back when we were still sending full-length emails instead of snippets (oh, the testing we do here!) – that was chock-full of subject line examples. Although we weren't shocked, the email ended up in the junk boxes of more users than usual.
It wasn't because any of the subject line examples in the email were spammy, but because filters look at your email as a whole. So although we're dubbing these subject line spam trigger words, you can rest assured these also apply to your content.
[text_ad]
Spam trigger words to avoid or reduce
Every email marketer should have a list of no-no's next to their desk. While we know a subject line trigger word thrown in every once in awhile won't hurt your delivery rate (if you're already in good with the delivery gods), you still need to be practical about finding good synonyms.
Using words like "free" are discouraged by some, but we simply recommend not using them often, or in combination with other trigger words such as "trial," "quote," "sample," "access," etc., which can land you in the junk box. In fact, using the word "free" typically increases open rates when it does get delivered.
The way spam filters work is they assign ratings to your email newsletter. Using the word "free" in the subject line with an otherwise perfectly harmless email might slide you through to home plate if you have a good delivery record.
However, do it again the next day or combine that subject line with an ALL CAPS subject line and use an * to disguise another trigger word within your email, and it could be off to the garbage can for you. Luckily, most email service providers have their own proprietary spam-checking tools they'll provide you for free.
But if you want to know which words you should avoid, run through this list:
THE MOST NOTORIOUS SPAM FILTER TRIGGERS
$$$
100% free
Act Now
Ad
Affordable
Amazing stuff
Apply now
Auto email removal
Billion
Cash bonus
Cheap
Collect child support
Compare rates
Compete for your business
Credit
Credit bureaus
Dig up dirt on friends
Double your income
Earn $
Earn extra cash
Eliminate debt
Email marketing
Explode your business
Extra income
F r e e
Fast cash
Financial freedom
Financially independent
Free
Free gift
Free grant money
Free info
Free installation
Free investment
Free leads
Free membership
Free offer
Free preview
Guarantee
'Hidden' assets
Home-based
Homebased business
Income from home
Increase sales
Increase traffic
Increase your sales
Incredible deal
Info you requested
Information you requested
Internet market
Leave
Limited time offer
Make $
Mortgage Rates
Multi-level marketing
No investment
Obligation
Online marketing
Opportunity
Order Now
Prices
Promise you
Refinance
Remove
Reverses aging
Save $
Search engine listings
Serious cash
Stock disclaimer statement
Stop snoring
Thousands
Unsubscribe
Web traffic
Weight loss
THE NOT AS NOTORIOUS  SPAM FILTER TRIGGERS
4U
Accept credit cards
Acceptance
Accordingly
Act now! Don't hesitate!
Additional income
All-natural
Amazing
Apply Online
As seen on
Auto email removal
Avoid bankruptcy
Be amazed
Be your own boss
Being a member
Beneficiary
Beverage
Big bucks
Bill 1618
Billing address
Billion dollars
Brand new pager
Bulk email
Buy direct
Buying judgments
Cable converter
Call free
Call now
Calling creditors
Cancel at any time
Cannot be combined with any other offer
Can't live without
Cash bonus
Cashcashcash
Casino
Cell phone cancer scam
Cents on the dollar
Certified
Check or money order
Click below
Click here link
Click to remove
Click to remove mailto
Compare rates
Compete for your business
Confidentially on all orders
Congratulations
Consolidate debt and credit
Copy accurately
Copy DVDs
Credit bureaus
Credit card offers
Cures baldness
Dainty
Dear email
Dear friend
Dear somebody
Diagnostics
Different reply to
Dig up dirt on friends
Direct email

Direct marketing
Discusses search engine listings
Do it today
Don't delete
Dormant
Drastically reduced
Earn per week
Easy terms
Eliminate bad credit
Email harvest
Email marketing
Expect to earn
Fantastic deal
Fast Viagra delivery
Financial freedom
Find out anything
For free
For instant access
For just $ (some amt)
Free access
Free cell phone
Free consultation
Free DVD
Free grant money
Free hosting
Free installation
Free investment
Free leads
Free membership
Free money
Free offer
Free preview
Free priority mail
Free quote
Free sample
Free trial
Free website
Full refund
get it now
Get paid
Get started now
Gift certificate
Great offer
Guarantee
Have you been turned down?
Hidden assets
Home employment
Human growth hormone
If only it were that easy
In accordance with laws
Increase sales
Increase traffic
Insurance
Investment decision
It's effective
Join millions of Americans 
Laser printer
Limited time only
Long-distance phone offer
Lose weight spam
Lower interest rates
Lower monthly payment
Lowest price
Luxury car
Mail-in order form
Maintained
Marketing solutions
Mass email
Medium
Meet singles
Member stuff
Message contains disclaimer
MLM
Money back
Money making
Month trial offer
More Internet traffic
Mortgage rates
Multi-level marketing
Name brand
New customers only
New domain extensions
Nigerian
No age restrictions
No catch
No claim forms
No cost
No credit check
No disappointment
No experience
No fees
No gimmick
No inventory
No investment
No medical exams
No middleman
No obligation
No purchase necessary
No questions asked
No selling
No strings attached
Not intended
Offshore
Offer expires
Offers coupon
Offers extra cash
Offers free (often stolen) passwords
Once in lifetime
One hundred percent free
One hundred percent guaranteed
One time mailing
Online biz opportunity
Online pharmacy
Only $ 
Opportunity
Opt-in
Order now
Order status
Orders shipped by priority mail
Organization
Outstanding values
Paste
Pennies a day
Percent
Perpetual
Please read
Potential earnings
Presently
Print form signature
Print out and fax
Produced and sent out
Profits
Promise you …!
Pure profit
Real thing
Reciprocal
Refinance home
Removal instructions
"Remove"
Remove subject
Removes wrinkles
Reply remove subject
Requires initial investment
Reserves the right
Reverses aging
Risk-free
Round the world
S 1618
Safeguard notice
Satisfaction guaranteed
Save $
Save big money
Save up to
Score with babes
Section 301
Sincerely
Somebody
Special promotion
Statements
Stop snoring
Urgent
Sources: Web Marketing Today, Spam Assassin, Andrea O'Neill, MailChimp
Here are some tips that Vertical Response says may not set off official spam filters, but they tend to set off human spam filters:
Don't write subject lines ALL IN CAPS.
Don't make spelling mistakes.
Don't plea with people to "Open Me!"
Don't deceive readers with a false promise.
Don't give away everything in your subject line.
Don't use one word – like "Hi!" – as your subject line.
Nix the punctuation!!!
Don't add Re: to your subject line to deceive readers.
What about Emojis?
In regards to emojis, Experian says that 56% of brands using emojis in subject lines have higher open rates. However, Constant Contact warns against using too many of them in a subject line, which could trip spam filters and human filters.
A good point from Mailgun is that "some emojis aren't standardized the way letters and numbers are, different apps, operating systems, and services will use different emoji graphics. While many emojis are in unicode, and will translate across different devices, not all of them are. You can always check what they will look like on various devices with websites like Emojipedia, but you still run the risk of not having enough emoji support. Plus, the emoji you're using could not exist on other keyboards yet, and your recipient will only receive an ◻︎ in its place.
Other Spam Trigger Opinions from the Mail Police
MailChimp identified three words that won't trip the spam filter, but still get low open rates due to being deemed spammy by readers: Help, Percent Off, and Reminder. Interestingly, they also found personalization doesn't increase open rates, but locality does. Here are some examples of MailChimp's best and worst email subject lines:
With an open rate of 93%, "Preliminary Floor Plans for Southern Village Neighborhood Circle Members" impressed MailChimp, who said the high open rate was due to timely information and an implied benefit for quick action.
"Your April Website Stats" was another success story with an open rate of 92.6% because it had timely and useful information.
A really bad example, with a 1.9% open rate, was "SALE ends soon – up to 50% off all bras at Kara!" which is promotional email, so it already has odds against it, but another one with only a slightly better rate was "Help Baylor create the ideal college experience." As MailChimp put it, "help means ignore." Another Help headline was "Help Spread The News!" with similarly dismal rates.
MailChimp really doesn't like the word "Help" in subject lines, in general.
MailChimp also says including your company name in the subject line of your email newsletter increases open rates. Vertical Response, however, says it's redundant. Based on our own testing a few years back, we've found Mailchimp to be accurate. Seventeen out of 20 of their top-performing subject lines included a company name.
Oh, and have you discovered our 21 best email subject lines yet? Read that article next.
Could your email marketing strategy use attention? Set up a time to chat with us about how to build a successful subscription website with an effective email marketing strategy that will help you increase your audience, revenue, and profits.
This article was originally published in 2008 has been updated to reflect current best practices.
[text_ad]