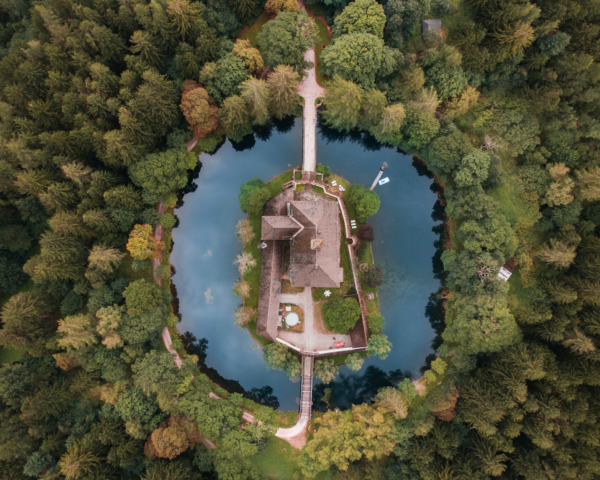 Publishers are adopting magazine clubs, and from what we've seen, it's worth the risk to try.
There's a new trend happening in the multiplatform magazine world, and it's the magazine club model. Publishers everywhere are adopting magazine clubs, an all-inclusive membership revenue model that can offer access to multiple editions of your magazine, and also upgrade to a super club which includes all that, plus access to video archives, to product archives, to VIP event access. The 160-year old Atlantic, for example, is just one publisher who has recently joined the magazine clubs party. Beyond their print and digital products, they launched The Masthead. Subscribers get access to exclusive content, and their mission, which is being "sold" to subscribers, is to "fund the future of sustainable journalism." The introductory price? $12 per month, versus their annual print + digital price of $34.50.
Learn the secrets behind today's most rapidly growing niche publishers. Download a FREE copy of How to Develop a Multiplatform Magazine Business Plan, and discover how large your magazine business could become and how much of an investment will be required to build your business to maturity.
That's $120 per year, vs. $34.50, by the way. It seems like a big upgrade, but we're living in the age of Netflix, Hulu, and monthly subscription boxes where consumers are not only used to monthly pricing, but are eager to cough up $10 to $50 every 30 days for a product they enjoy and use. Since little about these magazine clubs are tangible, like a subscription box, the only risk magazine publishers risk by offering up this club subscription model, is not reminding subscribers what they have access to. So the pressure is on encouraging subscribers to use their benefits regularly so they see the value. And the value of The Masthead is that they will get digital access to the magazine,  member-only content, a member-only community, access to their newsroom and editors, discounts to events, and you'll feel good about funding the new age of journalism, one based on a more intimate connection with new organizations.
Is that what people want? The Atlantic will find out.
But one thing we know for sure, based on our own clients testing magazine clubs, is that yes, subscribers don't mind paying monthly, and they don't mind a higher price-point, and yes, they want to have it all even if they don't use it all.
And the best part? It leads to an upgrade for a super club. One of our clients launched a super club just a couple months ago. It's sold in three tiers, basic, silver, and gold. And the top tier, which sells for $12.97 per month, includes print and digital access to both of their magazines, a new instructional video streaming channel, archive access, discounts to their store, and more. Since launching this club, the orders for it now account for 34% of all subscription orders, and 72% are for the most expensive gold option.
If you're considering launching a super club yourself, there is a variety of things you can include that will boost the value:
Access to all content on the website, including anything behind the paywall
Digital access to your magazines
Archive access to your digital magazines
Print delivery of your magazines
Access to an archive of downloadable products
Discounts for physical products in your store
Access to a member-only community
Access to a primary editor to ask questions and submit feedback
Access to a video archive or streaming library
VIP invitations to events, and discounts on events
Direct access to a mentor or advisor (such as those in the investing niche)
To sell the club membership, you merely need to add up the value of each item in the list to show how much they're saving by subscribing to the club.
For example, another one of our clients launched a new super club this month, and after listing off every item that's included, the value is over $2,000. The ask is just $75 per month. That might seem high compared to a consumer magazine brand, but he's in the investing niche, where a $75 investment, or an $897 investment for the year, is likely to be paid back from the tools and personal advisory services offered within the club.
So why should you launch a magazine club? If you offer a variety of products, both best-sellers and not-so-bestselling—why not? Bundling it all up into a premium club subscription allows you to offer a dynamic new product at a much higher price point for very little extra cost because most of what you're offering already exists. And from there, you can more easily bundle it into a super club.
If you're considering adopting the club model for your multiplatform publishing organization, I'd love to talk to you more about it before you begin planning. Schedule a call with me to see how we can help make it a seamless and profitable experience for you.
Do you operate a club model? Share your experience below in the comments.