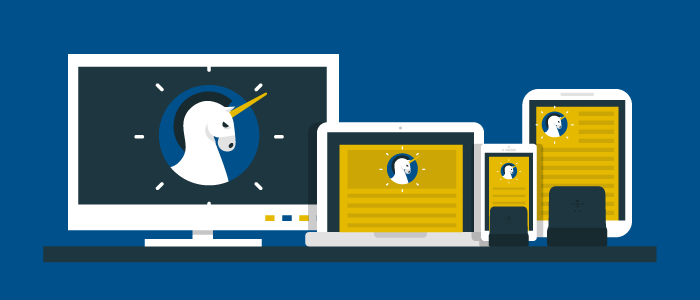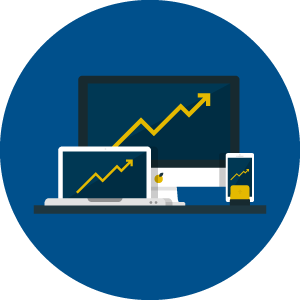 When you're building your magazine business for the digital age, and you've always lived in the traditional world of print ads, you might be tempted to run your online advertising sales the same way as you always have. Unfortunately, that approach hasn't worked well for most of the publishers we've worked with over the years.
Selling ad space on your website the same way you sell a page or quarter-page in your magazine isn't enticing to advertisers. That's why while online advertising dollars continue to be spent and rise year over year, publishers aren't the ones seeing those increases. Instead, social networks and search engines are receiving the bulk of advertising interest.
If you'd like to increase online advertising revenue in the future, stop looking at what you've always done, and begin looking toward innovative ways to capture advertiser interest.
Based on what we've seen working directly with some of the world's largest magazine, newsletter, and association publishers, the three main ways they most successfully generate online advertising dollars are through the following:
Low-Touch Online Advertising Revenue Model: Google and Programmatic Ad Networks
Light-Touch Online Advertising Revenue Model: Native Advertising
High-Touch Online Advertising Revenue Model: Integrated Sponsorship
[text_ad]
Low-Touch Online Advertising Revenue Model: Google and Programmatic Ad Networks
When businesses think of online advertising, they mostly think of Google, where a business can both buy ads to be displayed on other websites, and set up ads to display on their own website.
Google Adsense is undoubtedly the easiest way to generate online advertising dollars; we can't argue about that. They provide a number of formats, and all you need is space on your website to place the ads. You cannot, however, use Google Adsense in emails, which is a barrier to adoption for many publishers. Google is a low-touch online advertising revenue model because it doesn't require building a relationship with any sponsors, which is easy, but it also doesn't allow you to negotiate larger packages.
A step up from Google in this low-touch online advertising revenue model is programmatic display advertising through an ad network. With an ad network, you can accept ads from specific companies, not just any company with a budget, like Google's ad system.
Instead, they are based on the demographics of the publisher, and are tailored directly to the habits of the people who will see them. Rates on programmatic advertising can range anywhere from $0.50 per thousand to $3 or more.
Programmatic ads leverage an ad-server where advertisers can manually pick and choose which sites they want their ads to appear on, and publishers can choose the price per thousand, or per click, they're willing to accept.
There are three programmatic ad services that we have worked with and our publishing partners are using, or have used:
Sortable – A market-leading header bidding platform, and a Google-certified Publishing Partner—a reassuring seal because not every ad network or server is SEO-friendly. Sortable is connected to over 30 advertising partners and ad networks to provide a server-to-server solution. Your ad server tells Sortable when you have inventory to sell, and Sortable's Ad Ops experts take care of all the complexities of filling it, including testing and maintenance with their header bidding container (based on Prebid.org). You can create customized dashboards that allow you to see which advertising partners perform best.
Live Intent – An email-based ad network platform, where publishers can manage email ad inventory that can dynamically target, serve, and optimize creatives at the moment of email open – not send. Advertisers bid on your email inventory, generating incremental revenue and powering higher CPMs.
Jeeng, formerly PowerInbox – Perhaps this is why they changed their name from PowerInbox to Jeeng, because it isn't just for email. It leverages email as a unique identifier so that machine learning can deliver more personalized native ads on the web and through email, push notifications and apps, based on the user's email address. They claim their ads have a 14% higher average CTR, a 300% higher conversion rate just with simple demographics like gender and age, and a 6X higher conversion rate with more precise personalization.
Light-Touch Online Advertising Revenue Model: Native Advertising
Another large segment of online magazine publishers generate revenue through native ads, generally written content in the form of an advertorial, but can also be strategically placed relevant ads within related content. It's a revenue stream that has existed since the dawn of print. Multiplatform publishers are in a great position to sell native advertising packages to help the sponsor to become part of the story.
When you think of native advertising, you probably think of an article written by a sponsor that ever so subtly promotes the sponsor within or at the bottom of the content. For example, a company that makes sails for sailboats publishing an article in a boating magazine, where they offer advice about using the right sails, and their logo appears at the top and bottom of the article, with a link to their website.
Here's another interesting approach of an online magazine publisher who started by selling more traditional ads in their editorial email newsletter, and ended up getting a better response with a native ad approach — proving the importance of testing ads for your sponsors.
Yankee Publishing, publisher of regional magazine Yankee, saw a 72% increase when they tested a new "takeover" sponsored email template. When they were simply selling single text ads between articles in their newsletter, the ads were getting just 227 clicks on average per send.
They added a 300 x 250 display ad in the first ad slot of the newsletter to accompany the single text ad, and that increased clicks to an average of 300.
Finally, they decided to have the sponsor "take over" the entire newsletter and tailored the theme of the content to the sponsor. This "takeover" approach included the display ad for the sponsor in the top ad slot, the remaining text ads between articles, and most importantly, they made the content within the editorial email tailored to that sponsor. In doing so, they earned the sponsor a whopping 850 clicks on average. 
High-Touch Online Advertising Revenue Model: Integrated Sponsorship
High touch probably sounds like "most effort" but it also equates to "most revenue." Take a look at AAA Northeast's Your AAA ad package, where sponsors pay, at minimum, over $20k per month to sponsor each channel of their website (they have 31 channels).
Integrated sponsorships require a much different mindset than selling a set of ad placements on your homepage, or sponsored articles on your audience development portal. Philosophically, we believe publishers are best served shifting the conversation away from things like impressions and more toward brand scarcity, exclusivity and alignment.
AAA Northeast's Your AAA uses this revenue-generation strategy well. They offer a monthly sponsorship package, which is discounted when a sponsor purchases multiple months, and they also offer a bundle rate when a sponsor agrees to advertise in their print magazine. 
For AAA, sponsors buy monthly campaigns. Within that monthly campaign, they receive a custom, SEO-optimized, 1,000-word article that provides high-quality editorial content for their readers while positioning the sponsor as a thought leader in their industry. They also get a dedicated email promotion that's sent to a large and targeted list of engaged AAA members, exclusive sponsorship of a relevant category on their website, and an in-line, native text ad within their email newsletter that is sent during the campaign month. A bonus perk is that they will capture the name and email address of every member that views the sponsor's custom story and provide weekly spreadsheets. This is the ultimate package for a sponsor.
Which internet revenue models and software are working for you? Let's continue this conversation in the comments below.
Editor's note: This article was originally published in 2010 and is updated frequently.