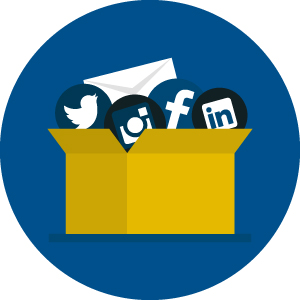 If you're not bundling these three drastically underused sponsorship package add-ons, then you're leaving money on the table
Multiplatform publishers are in a great position to sell sponsorship packages that combine traditional print ad placements, digital ad placements, and better opportunities for the sponsor to be part of the story through native advertising and lead generation.
This is a much different mindset than selling a set of ad placements on your home page. Philosophically, we believe publishers are best served shifting the conversation away from things like impressions and moving toward more high-quality returns for their advertisers.
That doesn't mean we don't think banner ads, sponsored content, display ads, email newsletter sponsorship, and web channel sponsorship shouldn't be part of a well-rounded sponsorship package – just the opposite. We think it should all be included.
Learn the secrets behind today's most rapidly growing niche publishers. Download a FREE copy of How to Develop a Multiplatform Magazine Business Plan, and discover how large your magazine business could become and how much of an investment will be required to build your business to maturity.
Multiplatform publishers can get the best sponsorship yield by selling multiplatform advertising packages that are built on the principles of scarcity, exclusivity and alignment and take advantage of the publisher's multiplatform content program. And there are three sponsorship package add-ons and inclusions that seem like no-brainers to us, but so many publishers forget to bundle.
1. Social Media Campaigns
More sponsors have put increased emphasis on their social media presence and platforms like Facebook and Twitter (and LinkedIn for business-to-business subjects) can act as additional channels for your content and its promotion. Custom content can be supported through a social media campaign that leverages the platforms where you perform best.
2. Lead Generation Opportunities
Another aspect of the program is the ability to generate qualified leads for your sponsors. One way to generate these leads is to offer free research or white papers to email subscribers and readers who find your portal through organic search.
The content can be labeled with the sponsor's logo, and the offer must transparently state that downloading the content will provide the sponsor with the user's email address. If the content is high quality, many users will make this exchange and the sponsor will get the email addresses of leads for their products or services.
Webinars and events can also provide opportunities for sponsor lead gen and can be part of a package if you have adequate volume, or made an optional add-on to a sponsorship package.
3. Enhanced Directory Listings
Directories are a natural add-on for a multiplatform publisher who already has existing relationships with advertisers or sponsors. Advertisers who pay to be part of a directory do so in order to be found by prospective buyers, job seekers, or someone else of value. As part of a multiplatform package, sponsors get an "enhanced" listing. Enhanced listings appear at the top of the list of providers, and often contain video, or other elements of a micro-site that make them stand out from the rest.
I'd love to hear from you on this matter. What are you bundling into your sponsorship packages, and what makes packages sell best?