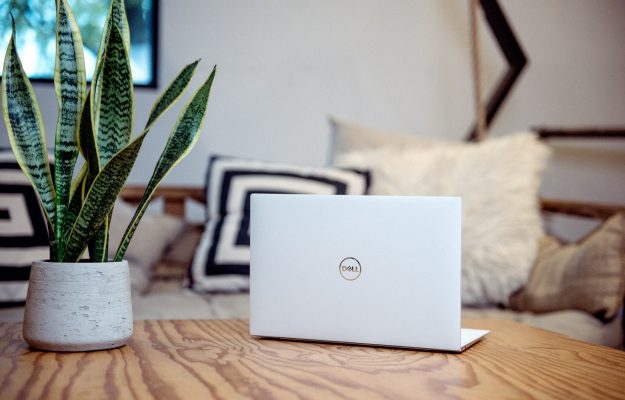 If you're looking for new ways to increase online revenues and profits, consider learning from three publishers who we consider to be doing a great job building their multiplatform media empires, The American Ceramic Society, Countryside, and The Program on Negotiation at Harvard Law School. Using these three ancillary media platforms, they are able to generate consistent additional income for their businesses:
Instructional Video Libraries – A collection of videos that can be accessed online, on-demand, 24/7 for a niche audience.
Online Stores – A collection of niche products that can be sold and shipped or downloaded.
Online Events – An attendee and/or sponsor funded online event that promotes the brand and creates loyalty.
Three Publishers Who Have Nailed This Year's Top Three Media Platforms
Instructional Video Library
Subscriptions to content in the professional and hobby world are at an all-time high, with people staying home more and advancing their skills.
The American Ceramic Society, who runs the Ceramic Arts Network, is a 100+ year-old organization that serves the ceramic and pottery world. They created CLAYflix, an instructional video library, for their ceramic artists. Prior to CLAYflix, CAN already offered an enormous amount of physical instructional videos through their store. The goal when launching CLAYflix was to optimize revenue by leveraging existing premium content and products with an all-inclusive, 24/7 access membership product and offer.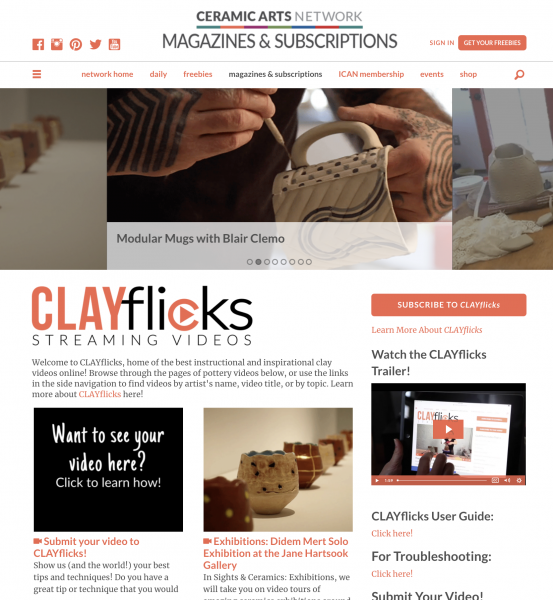 Subscribers to CLAYflix get hundreds of hours high-quality clay instruction videos professionally produced with some of the top ceramic artists working in the field. Every month, new videos are added. You can think of it like the Netflix of instruction for clay artists and workers. The difference is that a user can subscribe to a single video for $2.97 per month, or $8.97 for the whole collection.
It's where ceramic artists can go to learn techniques for making glaze recipes, stamping, molding, sculpting and more. In fact, they've recently started inviting artists to submit their own videos. It's a total on-demand source of how-to videos, and the archive is robust. As mentioned, when purchased alone, an all-access subscription to CLAYflicks is $8.97 per month.
Online Store
Online shopping has never been more prevalent, so if your products depend on in-store purchasing, we highly recommend developing an online store.
Countryside Network is one publisher that offers a huge niche store for homesteaders. Their store includes almost 300 books on topics from animal health to beekeeping to cooking, gardening, sheep and soapmaking. If you're interested in topics surrounding homesteading, then Countryside aims to provide you with access to this niche of books in their shop.
You might ask how they compete with Amazon, but Countryside doesn't need to because they leverage their email list to sell these products. The titles in their store are split between their own titles and those of third parties that they think their readers will enjoy.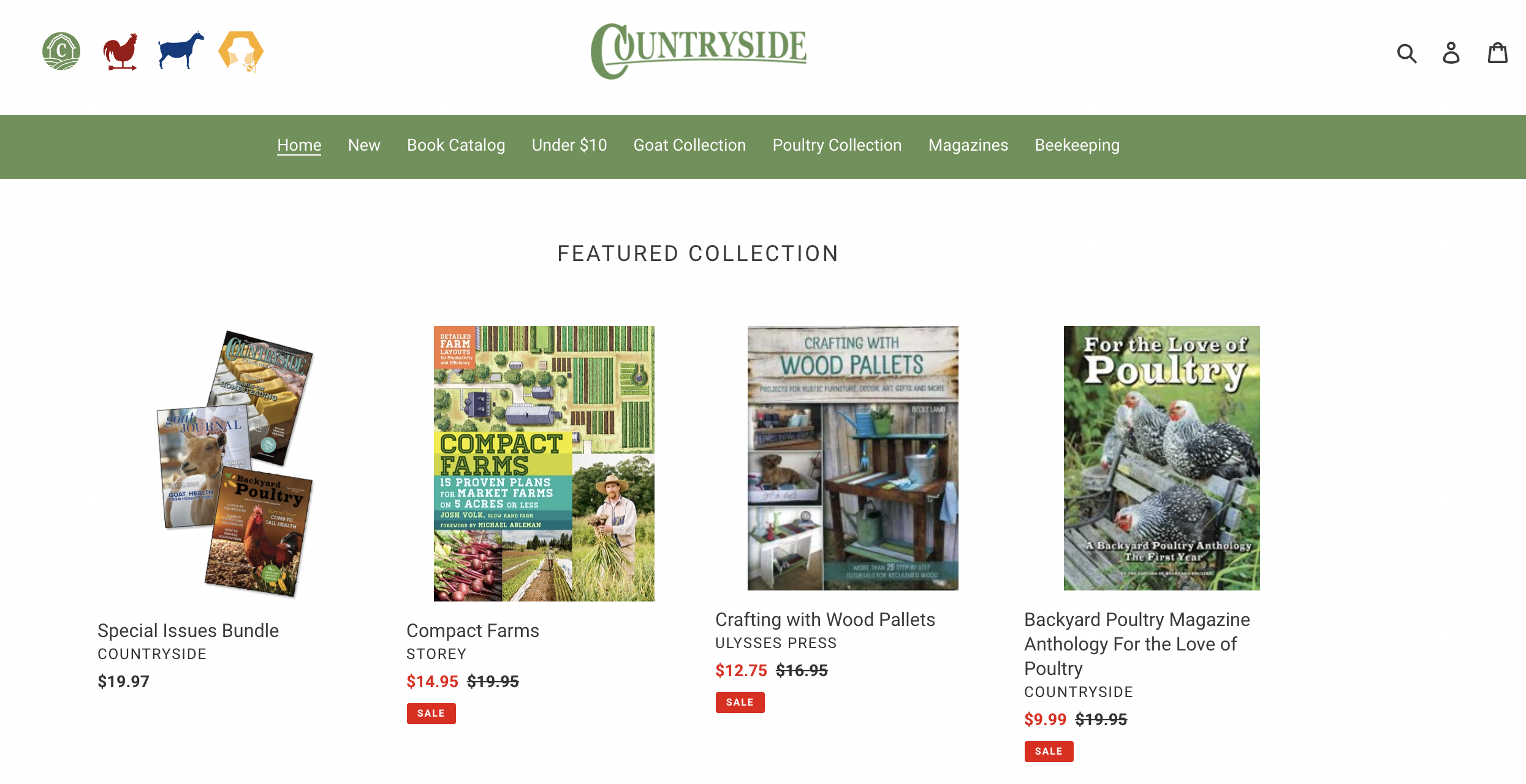 Online Events
If this were two years ago, we'd be talking about live events, like The Country Living Fair, which brings in more than 25,000 visitors every year, along with more than 200 vendors from 25 different states. Guests to this event get to sample artisanal foods, purchase hand-crafted furniture, attend cooking demonstrations, and meet the editors of Country Living, among other activities.
But in the last year, publishers who jumped fearlessly into holding their events virtually have discovered that not only are people willing to attend virtually, they are excited to do so. And these publishers have had no trouble filling every seat. Some, like the Program on Negotiation at Harvard Law School, even added new programs, and multiple dates, based on the success of their program.
One good example is their program PON Global—Online; an innovative, blended learning course for negotiators that has traditionally been hosted in cities around the world. This in-person event was transformed into a 6-day virtual course. And the best part is they have sold out every session in advance.
In addition to this program, their advanced Master Class and Negotiation and Leadership programs, in addition to their other seminars have all sold out, all year long. They have leveraged the ability to host break-out rooms in a seamless way so that attendees can separate into pairs or groups to practice simulations, and the experience is still just as engaging, if not more than before. They've truly done a remarkable job adjusting to the state of the world during a pandemic, and it's paid off.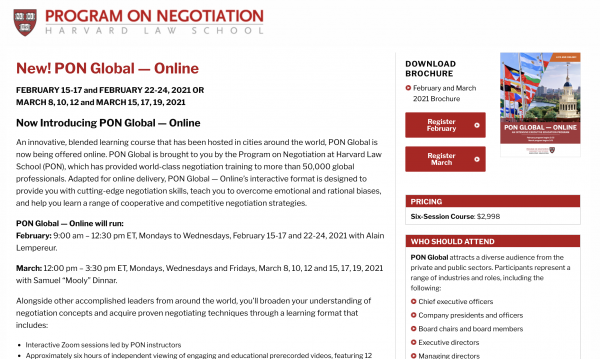 All three of these ancillary media platforms offer the publishers above an opportunity to diversify their revenue streams and give their subscribers new ways to engage with their brand and products.
Are you looking for new ways to expand your revenue and profit opportunities with new media platforms? Schedule a call with us to talk more about how we can help you with all of the above.
Which media platforms will you be adding to your inventory this year?