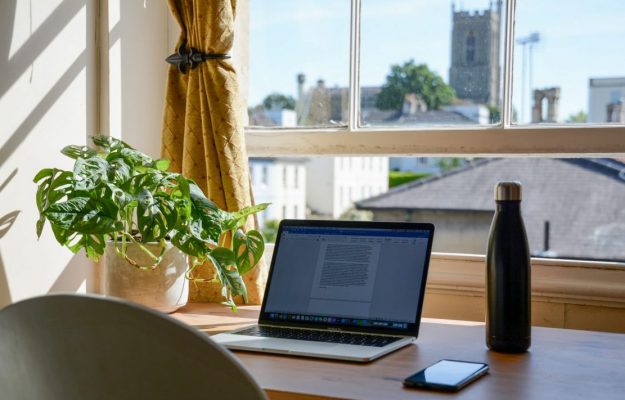 Recall the first best friend you made. Maybe it was on the bus, or at an arcade, or maybe you bumped into one another at the roller skating rink.
You were instant friends. Maybe you figured that out when you discovered you liked the same sports, or wore matching t-shirts.
There were probably others out there that weren't best friend material. You've probably met a bully or two.
But one thing is for sure: Your first BFF wasn't the result of teasing or a black eye.
Yet here were are in 2017, where building relationships is a top priority for publishers online, and nearly three-quarters of websites on the internet feel like you're either getting bullied or punched, and barely any sites feel like a BFF.
Publishers don't think deeply enough about how their website can be used as a tool to create new relationships.
And they certainly don't think about how much easier these friendships could be maintained using the same tool.
A customer experience management system (CXMS) consolidates and integrates all the programs that touch your customers. It's not only your BFF as a magazine publisher, but it also makes you the friend your customers always wanted. It's the hug both of you need, also known as a hub.
This hub, your all-compassing CXMS typically involves many media platforms with a focus on web, email and social media. Your system may include marketing and communications channels that could include everything from face-to-face selling to mass media including television, radio and newspapers. If you sell premium information products or physical goods your CXMS will include payment processing, customer service and logistics components. Your customer experience management system also includes all of the messaging and imagery that support your brand. The system's goal is to maximize the monetary value of your relationship with each customer by leveraging customer data and preferences to optimize each customer's brand experience.
When building our Haven Nexus CXMS we thought of the process using four specific activities that relate to the customer in different ways. Each of these activities has its own high-level success metrics that empower publishers to allocate their resources appropriately and optimize brand performance.
Attract
Capture
Engage
Monetize
Your CXMS should have the capability to attract new visitors through a search-friendly and optimized platform. It should have the website architecture ready to capture those visitors and convert them into email subscribers. It should also provide marketing automation necessary to engage these visitors, and a multiplatform product catalog with processing capability to monetize these visitors.
We see all four as stand-alone strategies that must all be completely interlocked in a customer experience management system. We use them because the publishers who come to us tell us they want more customers, and we explain that monetization doesn't come first – it comes last.
First, you need to increase the volume of traffic to your website from the types of people who are most likely to subscribe.
Then, you need an email subscriber base, so you have to capture those qualified website visitors as email subscribers with a free download of some kind.
Then you spend time getting to know them, and proving that your free content is great, so it's worth investing in your premium content.
Finally, you need a multiplatform magazine, so that you can more effectively convert email subscribers into a magazine subscribers on the platform(s) of their choosing.
YES! I want to learn how the Mequoda CXMS can grow my audience, revenue and profits…
How to build a CXMS
The modern customer experience management system typically includes dozens of components or subsystems. For a legacy business, many of these components already exist and must be integrated into a larger system that consolidates all content, customer information and marketing programs into a single platform where data is shared in real time.
To benefit not only the user, but also your team, a CXMS should intend to be the singular portal you use to manage publishing, promotion, and products and payments. Instead of managing dozens of software components with multiple logins, users, and interfaces, a CXMS should provide your team with a singular user experience.
While each customer experience management system is unique, most stop at web, email and social media as the primary platforms for marketing and communications. These platforms are highly cost-effective and relatively easy to integrate with each other. However we think a true CXMS should proceed to connect other existing system components such as payment processing, customer service and logistics. In total, a customer experience management system encompasses:
Database components
Customer databases
Content databases
Customer experience databases (UX databases)
Communication and gateway components
Web servers and gateways
Email servers and gateways
Social gateways
Advertising servers and networks
 Commerce and fulfillment components
Payment processing systems and gateways
Entitlement systems and gateways
Logistics systems and gateways
Customer service systems and gateways
Analytic components
Transaction tables and databases
Financial reports
Marketing reports
Management dashboards
Customer profiles
Over the past two decades, the Mequoda consulting team has worked with more than 300 niche media brands to help them grow their audience, revenue and profits. It all starts with a no obligation phone call with my partner Kim Mateus and I to talk about your marketplace and your publication to see if the Mequoda CXMS is a good fit for you. There's no obligation and no cost.
YES! I want to learn how the Mequoda CXMS can grow my audience, revenue and profits…