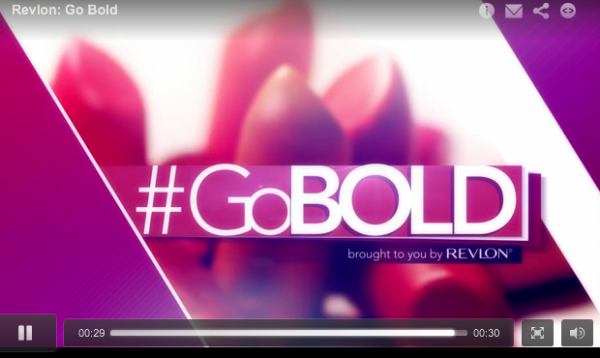 Hearst and Revlon will co-produce a 10-episode video series after striking a deal worth a "healthy seven figures," Ad Age reports. The partnership will also include print ads, digital displays, and social media placement.
"#GoBold" will be hosted by Orange Is the New Black's Laverne Cox and focus on contestant challenges with Revlon product integration. Cosmo, Elle, and Marie Claire will host the 8- to 12-minute-long videos.
"Even excluding integrations and custom series, spending on digital video ads is growing at a rapid clip, with eMarketer predicting outlays for pre-roll ads, overlays and the like to climb 42% this year to $5.96 billion," Michael Sebastian writes.
"That has encouraged a raft of media companies to enter the space, including Hearst's magazine rivals Time Inc. … and Conde Nast. Hearst has tread lightly into digital video, though it just minted a video studio for Cosmopolitan, its biggest magazine by audience and revenue. Cosmopolitan.com, which introduced a redesign last week, attracted 10.9 million unique visitors on desktop and mobile devices in May, a 147% boost from the prior year, according to ComScore."
To read more about the Hearst video deal with Revlon, visit Ad Age.
[text_ad]