Investing News Network and Lending Tree show how to make money by giving content away
We at Mequoda call it conversion, and the place where it happens is a rapid conversion landing page (RCLP). When an entire website is dedicated to converting random visitors into known users, it's called a lead generation website. The function is to gather contact information, usually an email address, from a visitor in exchange for giving them something for free.
[text_ad]
On a Mequoda RCLP, the something that's given away is a free report or other content. At Mequoda Gold Member website Investing News Network, companies give away "investing kits," which are detailed financial reports on that company. Free content surrounds the offers for these kits to give the site plenty of user value. And for our mass media example, Lending Tree delivers offers for loans to its users. The bottom line: Once an individual has done business with you by accepting your freebie, you're entitled to put that person on your email list for marketing purposes until he or she tells you otherwise.
It's a business model that's almost entirely made possible by the Internet, and it works like a dream. In the days before the World Wide Web, lead generation meant finding potential customers in person, or getting them to return a postcard from a print product, to get a freebie. That was fine, but with email being more practical and far quicker, this is a website business model that's taking off. A 2014 study found that indeed, the most-used lead generation tool is email (78%), followed by event marketing (73%) and content marketing (67%). Web forms are the most popular method of capturing those leads.
It's also a business model that works in both B2C and B2B markets, though the costs are radically divergent. It might cost you as little as 25 cents to generate each consumer lead, while business leads can cost thousands of dollars.
Like many website business models, the lead generation site can be paired with a free portal, as is the case at INN. But in all cases, the content is always completely free to the user, the only cost being the email address.
Lead generation website business model examples
Investing News Network is one of Mequoda's newest website system launches. Like all Mequoda sites, it starts with a free portal. Users can read the daily blog, or browse categories of investing opportunities such as resources like copper, technology stocks such as bitcoin investing or life science markets such as medical devices.

Everywhere you go, there's plenty of free educational content, exactly what investors are looking for. And you simply can't avoid seeing the offers for free investing kits in the right rail on most pages.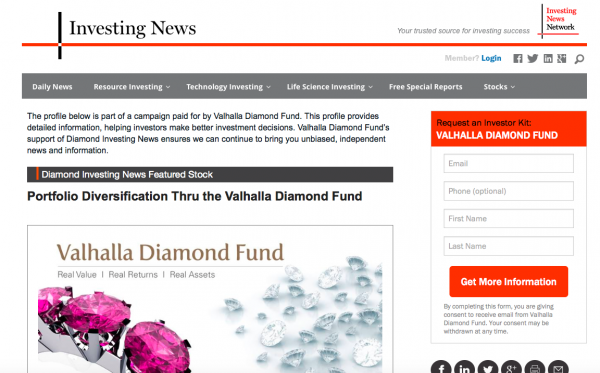 At the other end of the scale, Lending Tree is a well-known mass media lead generation website with many paths to profits. Lending Tree actually encourages visitors to call, with their 800 number included in the home page title tag, and listed at the top and bottom of every page. The site doesn't always settle for just getting an email address, either. If you're looking for a mortgage, you have to hand over your street address, too. In addition, one of the first questions you'll answer is whether or not you need " a trusted pro" to help you move; if you're looking to refinance, you'll be asked if you need that pro for home improvement.
Also, as you can see on the home page, you can also hand over your contact information in exchange for a free credit score. It just goes to show that there are many different ways to monetize a lead generation site.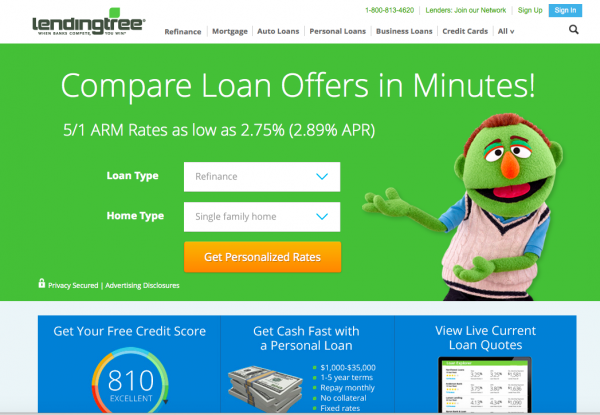 Characteristics of a lead generation website
| | | | | | | | | |
| --- | --- | --- | --- | --- | --- | --- | --- | --- |
| | Who Pays | MIU | Frequency | % UGC | Authors | Browse/Search | Homepage | Video |
| FREE (AFFINITY) | | | | | | | | |
| Portal | Sponsor | Post | High | Moderate | Many | Search | Varies | Sometimes |
| Directory | Sponsor | Listing | High | Low | Many | Browse | What's new | Sometimes |
| Community | Varies | User profile | High | High | Many | Search | Varies | Sometimes |
| Lead Gen | Sponsor | Free product | Low | Low | Many | Browse | Varies | Sometimes |
| PAID (PREMIUM) | | | | | | | | |
| Magazine | Varies | Article | Low | Low | Many | Browse | What's new | Sometimes |
| Newsletter | User | Article | Low | Low | Few | Browse | What's new | Sometimes |
| Library | Varies | Record | N/A | Low | Many | Search | What's Popular | Sometimes |
| Classroom | User | Lesson or course | Low | Low | Many | Browse | Varies | Always |
| Event | Hybrid | Single event | Low | Low | Low | Browse | What's new | Sometimes |
| Retail | User | Product | High | High | Many | Browse | Varies | Sometimes |
A lead generation website has many unique characteristics, and shares the most with its closest sibling, the directory site.
Who pays: Like directory and portal website business models, the lead generation site is paid for by sponsors, whether those are diamond mines seeking investors or banks seeking loan customers.
MIU: The minimum information unit of a lead generation site is a free product of some kind: a report, tip, app, loan quote or company prospectus.
Frequency: Content on a lead generation site is updated rarely with those freebies lasting as long as they still generate leads. They're only updated when a sponsor finds the freebie's efficacy is fading. This is in contrast to the high posting frequency of its companion free website, the portal.
User-Generated Content: There is very little user-generated content at a lead generation site, with only the occasional comment on a blog post showing up. A directory is similar, as opposed to the high level of user-generated content at a portal or community.
Authors: There are many authors at a lead generation site — that is, as many sponsors as the publisher can sell space to. All of the free website business models boast many authors, from users at a community site to sponsors at a directory site to the publisher at a portal.
Browse/Search: Like a directory, but unlike community or portal sites,  lead generation sites are organized for browsing, as shown in the INN navigation bar above. Lending Tree visitors browse through the dropdown menu on the home page to navigate to the kind of loan they're looking for.
Home Page: The home page focus on a lead generation site can vary between what's new and what's popular, and in Lending Tree's case, it can even cover both. The default offer is for a home refinance, which presumably is what users right now are looking for most often, while above that is the latest credit rate.
Video: Like all but one of the other website business models, free and premium, the lead generation site may or may not have videos onsite.
Now that we're including lead generation sites in our official list of website business models, we're keeping an eye on interesting ones. Do you have a lead generation website? And if so, is it something you also did pre-Web? We'd love to hear from you in the comments about your experience!