Digital publishing news for August 15th, 2013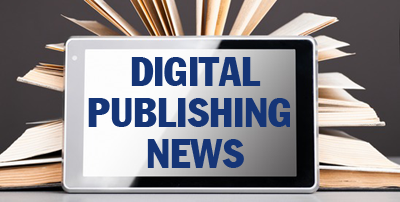 Non-traditional partnerships have really become a hot digital publishing trend in the last month.
Yesterday we told you how USA Today reported that InStyle and Nine West are collaborating on a new shoe line. According to reporter Olivia Barker, "The flippable fashion fixture is going off the page and offline, collaborating with Nine West on a collection of pumps, flats and booties priced from $79 to $149. The line, 10 styles in 26 colors and fabrics — from stiletto leopard calf hair to flat black suede — launches today, available for pre-order on Nine West's website. The footwear officially goes on sale, online and in 16 Nine West stores, Aug. 16."
This is the first time InStyle and Nine West have partnered with brands like each other, so why now? They say the expertise is harmonious: "the trend and fashion knowledge of the InStyle organization and the product development and design expertise of the Nine West team."
Here are a few more partnerships we've covered recently. These sort of retail-food-publishing partnerships are one of the hottest new digital publishing trends. Oh, and electronic cigarettes, Playboy covered those.
Forbes Paired Perfectly With Wine
The publisher partnerships keep happening. Forbes Media & Lot18 are partnering to create a Forbes Wine Club. Crain has a full report on how the wine club works, "after members do an initial tasting with a sampler kit and fill out an online survey, they're shipped wine that reflects their tastes in the way Netflix recommends movies to its subscribers based on what they like. Their wine profile continues to be updated as they grade what they drink," said Lot18 Chief Executive Jay Sung in the report.
The FWC launched last Thursday, saying "members will pay around $10 for the tasting kit, $85 for their first case of a dozen bottles and about $150 for each quarterly delivery thereafter. Forbes and Lot18 will share profits."
Wine clubs have been profitable ventures for publishers, "clubs in general are a good business for publishers because your readers trust you," said Christina Grdovic, publisher of Food & Wine magazine, which has had a wine club since October 2009. "And people who are passionate about food and wine tend to be really good customers of other things."
GQ Launches a Restaurant in Dubai
A magazine publisher marrying their print brand with a physical product / location,  Arabian Business reports that GQ will be opening a restaurant and bar in the JW Marriott Marquis Dubai. The restaurant is the second in the region for Conde Nast International Restaurants. The 10,700 sq ft "GQ Bar exemplifies the unparalleled quality of the brand in a sleek and stylish venue. GQ magazine is all about class and sophistication and the bar will reflect this in an interactive environment of great music paired with fantastic food and drinks."
Playboy Gets into Electronic Cigarettes
Playboy has announced that they will be releasing a premium electronic cigarette. Via the press release, "The Playboy Premium Vapor Collection includes disposable and rechargeable electronic cigarettes and hookahs in a variety of unique flavors designed to appeal to consumers who embrace the indulgent Playboy lifestyle." Playboy e-cigarettes are part of a licensing deal with United Convenience Supply, LLC.
Saveur is Cruising Ahead
Travel Weekly has all the details on a new partnership between Windstar Cruises and cooking magazine Saveur. The two companies will be offering an eight-night cruise in Spain in 2014. According to Travel Weekly , "the cruise, aboard the Wind Surf, departs from Lisbon on April 19 and visits Cadiz, Malaga, Almeria, Cartagena, Valencia, Soller and culminating in Barcelona."