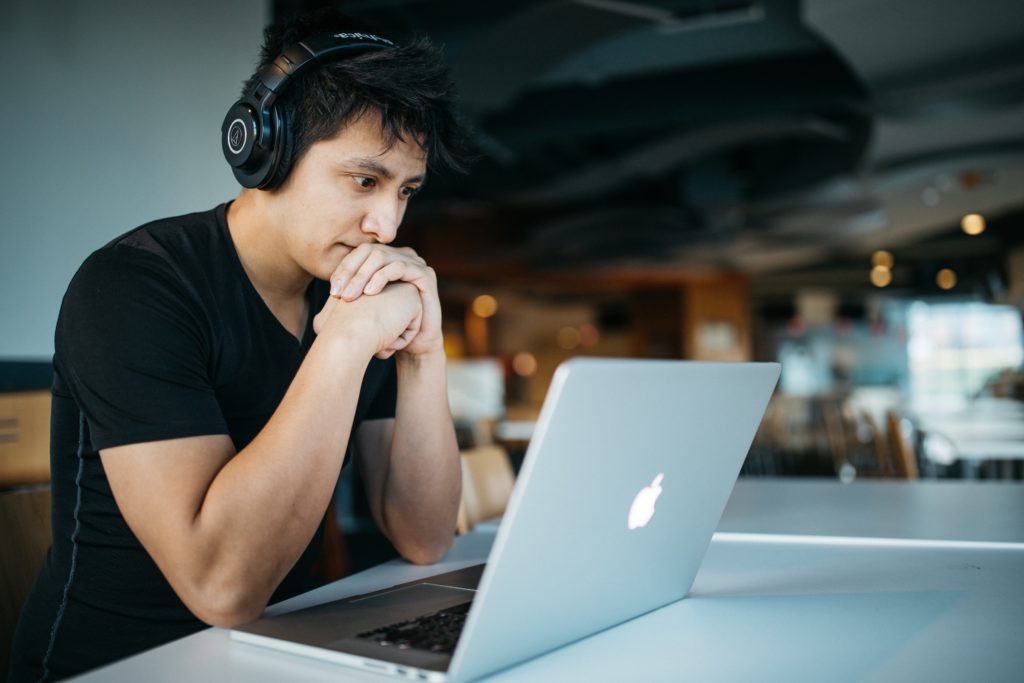 There are dozens of new media platforms we can distribute content on, but audio conferences and webinars have been the key to success for many multiplatform publishers
As you may know, getting face time with your subscribers, advertisers and potential customers is becoming more and more difficult. For multiplatform publishers, the high cost of transportation has made live events hard to afford for many loyal attendees. Still, you're creating content and it must be delivered, by plane, train, or audio conference.
Luckily, when you're a publisher facing new media challenges, it's good to know we have the control to choose how we deliver our content.
Cindy Carter of FDAnews has told us in the past that webinar encores, audio CDs and transcripts account for 25 percent of FDAnews' business.
Her pricing strategy has always been stringent. Ms. Carter has stressed the importance of the integrity of their content. "It's the content that's valuable," explains Ms. Carter. They rarely offer a discount based on the media it is accessed on. The user will pay the same price regardless of whether they purchase a live webinar or the 24/7 encore presentation of that webinar.
Even more, Carter's webinars have become the driving force for all of their content products. "Our management report business is driven by our webinar business," explains Ms. Carter. "Management reports are basically repackaged webinars, with additional content from the company's editorial files."
Think digital conferences are just for B2C publishers? Tell that to Nutrition Action who hosted a B2C webinar on healthy cooking at a B2C friendly price of $19.95, with the encore that went on sale for the same price. This product still shows up regularly in their promotional cycle so that it drives revenue long after the original live event.
Conducting Audio Conferences
Audio conferences require no visual stimuli and are presented over the phone. As Beacon Live puts it, "everyone in business has access to a phone. And considering these days that more and more people have cell phones, Blackberries, iPhones, etc., people can be part of a call from almost anywhere at any time: the corner coffee shop, the airport, even the beach." This makes audio conferences possibly the most convenient way for a new media business to present material that doesn't rely on visual prompts. In their whitepaper, they outline the pros and cons:
Audio Conference Pros:
Convenience–everyone in business has access to a phone.
Perfect for "technically challenged" audiences.
Works well when you need to get information out quickly since there's practically no setup (much easier than communicating login info, URLs, etc).
Variety of access methods, such as Operator-Assisted (OA) and PIN.
Post call reports are available showing dial-in times, duration, etc.
Ability to record calls and make accessible for those who couldn't be on the call.
Can be part of a "hybrid" solution with webinars (see #3 below).
Audio Conference Cons:
Lose out on nonverbal gestures and "seeing" people's reactions, posture, and other revealing nonverbal behavior.
Difficult if working with/looking at documents while on the call.
Audio makes for a more challenging learning environment since most people are visual learners.
Conducting Webinars
Webinars are generally one-way conversations with an audience that is listening to audio over the phone and watching your presentation over the web. They might also be listening to audio over the web, but still support the "one-to-many" model where a presenter (or presenters) conducts the webinar for an audience that could include hundreds of attendees. Also from Beacon Live:
Webinar Pros:
More than 84 percent of all people are visual learners.
Webinars are a one-to-many system, where visuals and audio come "streaming" through the computer.
Can easily create a "hybrid" with audio conferences, meaning attendees can choose webinar option or audio-only option; both groups would hear the same presentation.
Webinars are an interactive medium, and the more interactive the medium, the better the satisfaction and the higher the increase in repeat customer rates, which can often translate to more revenue for your company.
Recorded video clips can be easily added.
Simple and easy to use, with no downloads required.
The best webinar services provide useful features, such as instant polls, live chat (perfect for Q&A), live desktop share, and the ability for several users to control slides. Live chat and Q&A allows you to screen questions and only answer the ones you want. Still, you can capture all the questions, which provides you an additional marketing opportunity: you can communicate with the audience by sending an email with the answers to all of the questions after the event ends.
Post call reports are available showing log in times, attention to content, duration, etc.
Webinar Cons:
You'll need more prep time than you would need for an audio conference or even a web conference; slides and other materials need to be dynamic and polished.
Rehearsal time is critical.
A polished presenter or speaker is a must.
If you're looking to build a new revenue stream using audio conferences and webinars, or are looking for new ways to promote, structure and market your existing digital events, schedule a time to chat and we can talk more about it.
This post was originally published in 2009 and is updated frequently.