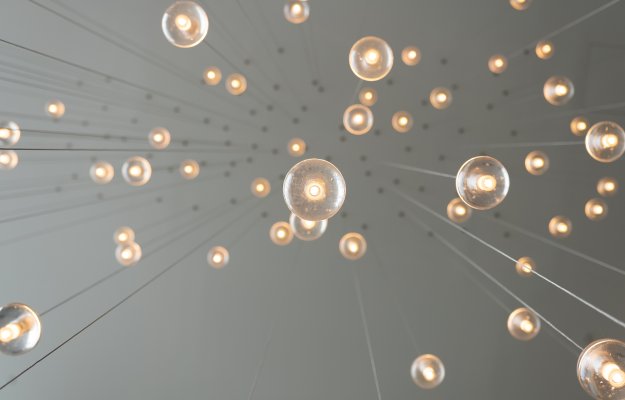 Digital publishing news for January 7, 2014
Twitter recently debuted a new feature called Nearby. It lets users see what people have tweeted in their local vicinity. This functionality opens up the possibility for businesses to promote tweets to people that are around their location. DigiDay's John McDermott writes, "Twitter could easily generate ad revenue from Nearby by allowing local businesses — or national business with local outlets — to promote their tweets within Nearby's map. A Twitter user could check Nearby and see a promoted listing for a sale at a nearby Macy's, a coupon to the Starbuck's around the corner or a listing for a local dive bar, for instance."
This sounds great for local businesses but it could be a fantastic opportunity for local and niche magazines to promote to their regional audiences. It's also a great opportunity for national publications to promote to areas that had large subscriber bases in the past but have been lacking currently. Publishers could also target affluent neighbors hoods and regions. We'll have to wait and see if local targeting is Twitter's next big move.
The Four Most Important iPad Stats You Should Know
Advertising Age has a new article on the four most important iPad stats publishers should know. Alex Kantrowitz writes, "Email is the most used sharing mechanism on the iPad. You read that right. Email, not Facebook or Twitter or Pinterest, is by far the most used channel to share content on iPads. Of all shares on the Onswipe platform in 2013, 54.5% occurred through email, with 28.7% and 13.5% occurring on Facebook and Twitter, respectively."
Google refers more iPad visitors than Facebook. Kantrowitz adds, "Not only did Google refer more than twice as many visitors to publishers than Facebook in 2013, but those visitors stayed far more engaged." Read the other two stats at Advertising Age.
Forbes Revamps App, Now in Apple Newsstand
App Advice is reporting that Forbes has revamped its magazine app and it's now available in Apple Newsstand. They've also introduced a new feature to the app. Aldrin Calimlim writes, "Forbes Magazine's new Stream feature. Now, you can tap with two fingers to "stream" anything you see to save for later or share, or you can tap the scissors icon. And you can now swipe up with two fingers to see what other Forbes Magazine readers are streaming or to view your own stream, or you can tap the Stream icon. Note that you have to create a free Stream account to save your stream and see what others are streaming. You can sign up for one using Facebook, Twitter, or email."
Advertising Age Changes Publishing Schedule
The New York Times is reporting that the weekly publication Advertising Age will now be published every other week. Stuart Elliot writes, "The print edition of Advertising Age had been weekly for almost its entire history, except for a period in the mid-1980s when it was published twice weekly. The decision by Crain Communications, the parent of Advertising Age and its website, adage.com, is another example of the changing economics of print publishing in an increasingly digital world. It comes after consumer publications like New York magazine reduced their frequencies in print." The minimum number of pages in the new bi-weekly issues will increase by 50%.