What to look for in an online shopping cart system, from Haven Nexus, to Shopify to WooCommerce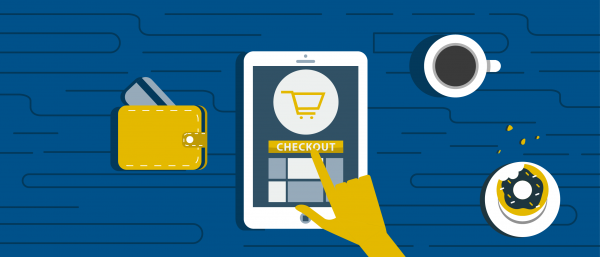 Ecommerce has become a core part of any multi-platform publishing business. Even publishers who are still selling print-only have developed online shopping experiences because the Internet has become the first place people search for new information products.
That one fact alone – that people seek out information and new products on the Internet first – is why successful publishers lean on search engine optimization (SEO) and digital marketing to drive more sales. Although online shopping cart choices are important, they really should be considered as the last step in an online customer's experience that starts with searching for more information about products.
In practical terms, many publishers don't really need a shopping cart. Many publishers have only a few products to sell. If your business offers one or two magazines, a few books and not much else, a direct offer management system is probably all you need. But if you have many products to sell – multiple subscription magazines, newsletters, books, webinars, videos, DVDs, etc – then a shopping cart is essential for facilitating more sales.
Online shopping carts work the same way real ones do in a retail store. The user is able to select multiple items and place them in the cart. At checkout, the items are totaled, including any applicable sales tax or shipping charges. Every shopping cart provides this basic level of functionality.
[text_ad]
Mequoda's online shopping cart system: Haven Cart
For publishers with many products to sell, Mequoda developed the Haven Cart module as part of its proprietary customer experience management system (CXMS). The customer experience features that are part of Haven Cart are not unlike other cart experiences you've had.
Haven Cart allows shoppers to manage item quantities, remove items from their order and switch product variation options on the fly. Order totals are recalculated with changes to the contents of the cart, including any shipping costs, taxes or discounts that may apply. Shoppers can easily enter promotional codes to access item-specific discounts, discounts on the entire order and free shipping.
Haven Cart supplies a smooth shopping cart order flow to support the selection of multiple products in one purchase – the key advantage of a shopping cart versus a direct offer service. In addition, the module includes a related products feature that will find other products in your store catalog that match the current product being viewed, or the most recent product added to the customer's shopping cart. The related products collection makes it easy to cross-sell similar products to increase order values. The module integrates with Haven Profile Manager and Haven Message Manager to enable more complex marketing automation features, such as the ability to program customized emails to customers who abandoned their cart before completing the purchase.
The module also supports different product categories, variations (such as color and language) and format options (soft copy, hard copy). The product catalog is SEO tagged and the auto-tagger will automatically apply tags based on the website's keyword universe and product description.
SEO is often overlooked in shopping carts, but having a search-friendly navigation structure, solid category taxonomy, and supporting SEO-friendly URLs are important features. For reporting purposes, all of this integrates with Google Analytics and the Haven analytics suite so you can see who is coming to your shop and what they did.
The module also allows the operator to search for a customer and have a single view of all their data, including all e-commerce orders. Any orders can be viewed by transaction date and exported to a CSV file. Customers also can view their order history via a "My Account" function.
Some of the most common sales features publishers use are included in the functionality of the module. For example, customers can apply discounts – such as percentages or dollar amounts – via coupon codes. These codes also support free shipping, and "buy one/get one" sales offers.
Discount codes can be applied to either one item, or to the entire sale. In fact, the discounts can be applied based on product name, product category, variation price, and sale price. All these features can be managed by date range, and all managed by the operator through a single interface.
And if your audience is mostly mobile, the feature is completely responsive. So, a customer is able to be interact clearly across all-sized devices.
Other à la carte online shopping cart systems

When deciding on a shopping cart, it's best to start knowing what features are most important to you – so have a list ready as you evaluate them. Does the cart have a transaction fee? Are there restrictions on the number of products or storage? Is 24/7 support available? If you already have a shopping cart, make sure any new shopping cart has tools to help move data over.
More sophisticated shopping cart software has more features. Some of the e-commerce services can provide website design, inventory management controls, order tracking and marketing tools. These bigger systems can provide publishers with a single location to manage almost every facet of the website. Many even offer some integration with accounting software, like Quickbooks.
If you're working on an open source system, such as WordPress, there are plenty of ecommerce plug-ins for your website. WooCommerce, WP eCommerce and WP Shopp are all popular choices, but the same advice applies. Make sure you know which features are critical for your business and then evaluate the options.
Haven Nexus is built with efficiency in mind
Haven Nexus CXMS is a state-of-the-art SaaS content management, content marketing, and content publishing tool—built, owned and maintained by Mequoda—to enable all the functionality that multiplatform publishing businesses need to be successful and profitable.
Unlike retrofitted websites with disparate systems that make customer service and reporting more difficult, Haven Nexus gives you a complete, central database that informs your marketing decisions and helps you maximize the lifetime value of each subscriber. We manage all the infrastructure, so you never have to look under the hood.
We've even identified the best partners so you don't have to research software, email, hosting, and other functions on your own, or take stabs in the dark. When you put your system management into the hands of the industry's only strategy-centric provider, your organization reaps the benefits of stress-free technology, content-focused implementation and ongoing profitability.
Schedule a 30-minute complimentary consult with Mequoda's founder Don Nicholas to learn more about Haven Nexus.