The benefits of video advertising increase as trends are discovered, users are targeted, and call-to-action buttons are put into use.
Although consumers don't generally love the 10-15 seconds of advertising they encounter when discovering new YouTube videos, or videos they find on publisher's websites — they do, in fact, wait through them, at least to the "skipping" point, and many click on the ads. Do they watch the ad all the way to the end? Studies can't decide on that, citing anywhere from 30% to 94% of users hitting the "skip" button as soon as it's available.
From what I've experienced, and maybe you have too, advertisers haven't gotten down the whole targeting thing yet. When my husband gets a tampon ad, and I get an add for a product called Dude Wipes, featuring a giant toilet and more than I'll get into, you know advertisers have gotten lazy on targeting (however, brilliant on the ads – I watched that whole Dude Wipe advertisement.)
When it comes to designing pre-roll ads, data from a Facebook/Nielsen study says the first three seconds are most important, "three seconds of pre-roll video can create up to 47 percent of the campaign's value for ad recall, 32 percent of the value for brand awareness, and perhaps, most surprisingly of all, 44 percent of the value for purchase intent," as reported by Cox.
Geico made a few fun efforts at maximizing the first 15 seconds before the skip-button appeared by making the commercial 15 seconds. If you decide to stay on and keep watching, you'll see a funny extension that makes you want to give them a high-five for their efforts.
When buying pre-roll ads, like most advertising, who you choose as your target audience can be most important. Unlike television where you're basing commercials around certain shows and time slots, you have the benefit of choosing exact who and where you want your ad to show — minimizing your expense and risk in video advertising.
And since cute puppies apply to just about everyone, Nail Communications made a noteable contribution to the conversation about pre-roll to market their advertising agency. They appeared to hook up a cute puppy to the skip button, daring readers to "skip."
Developing custom content for additional benefits of video advertising
However, what experts are recommending more than pre-roll ads, is developing content advertisements that people want to watch and share. According to research firm MetrixLab, who tested pre-roll ads versus full-on video ads, "there was an uplift of 28 percent in likelihood to purchase among social video viewers vs. those who watched the clip through pre-roll" and "39 percent more respondents who watched the ad through social video were likely to share the clip than those exposed to pre-roll."
And custom content ads do seem to work, when done well. According to imediaconnection, "Nike's "Write The Future" (the 19th most shared ad of all time) resulted in a reported 7 percent global sales increase when it launched in 2010, while Volkswagen's "The Force" (the most shared ad of all time) saw sales of the new Passat increase by 116 percent."
That brings me to Facebook video advertising. Unlike buying pre-roll ad spots in popular YouTube videos, Facebook video advertising isn't pre-roll, it's simply a video uploaded to Facebook that you pay to promote and target specific types of users. And if you're creating video for Facebook, you can upload that same content to YouTube, giving it double duty. You can even search-optimize what you upload to YouTube.
YouTube is testing buttons that say "shop now" which can easily be converted to "subscribe now" or "attend this event." If your videos as self-hosted and you're using a corporate video host like Wistia, you can add in whatever pre or post-roll buttons you want. Don't overlook these options, which can bring your video watchers from strangers to subscribers in an instant.
If you're looking to place your ad on an ad network, look into  Ad Butler, One by AOL, FreeWheel, Tremor Media, Facebook's very own Atlas, and of course, Google Adsense for Video.
Selling video ads: 5 video online video advertising solutions that we've found publishers using
However, if we turn the tables and you're selling ads on your own videos, there are quite a few options.
While these networks are great, most do not offer a video hosting platform; You need to bring your own. The list of platforms below are dual-players that either integrate with ad networks, or allow you to integrate your own ads.

JW Player: JW Player, formally known as LongTailVideo touts itself as the worlds most popular video player. They also state that they have millions of brands and publishers using their player today. The JW Player platform allows publishers to easily sell ads placements for their videos. The platform also supports ad scheduling, fall-back to multiple video ad networks, and integrations into dozens of APIs.

Wistia: A Mequoda favorite, Wistia is the perfect video host solution for those publishers that don't mind taking a hands-on approach to ads. Wistia doesn't directly integrate into any ad network but it does allow you to add pre-roll and create clickable calls to actions in your video. If you're a nimble niche publisher with a savvy video/design team, Wistia might be the perfect solution to sell customized placements to your advertisers.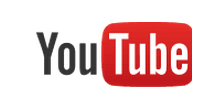 YouTube: It might not be for every publisher, but YouTube offers you the option to collect your share of Google Adsense by allowing them to put advertising within your videos. The obvious added benefit is that you get traffic-sharing through YouTube's 1 billion monthly active users. YouTube has a site called Creators Hub dedicated to video content creators. It's a must-read for any publisher publishing video content to YouTube.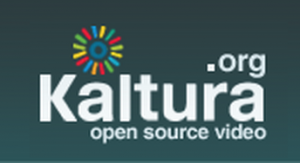 Kaltura: This video platform is unique as it offers an open source version of its video player that you can self-host. Kaltura also has a premium hosted service that integrates with third-party video ad platforms. They offer a pay-per-view platform option which might fit in to some publishers' video content monetization plans.

Brightcove: A premium video hosting platform, Brightcove is certainly the most full-featured video hosting platform mentioned in this list. Brightcove's ad management system gives publishers the ability to create their own pre, post, or mid-roll ads as well as integrate with platforms like OpenX, and Google AdSense for Video, and Atlas. Their platform integrates very well with CMSs like WordPress. If you need options, Brightcove is your platform.
Not all video hosting platform are created equal when it comes to content monetization. The video hosting platform space has varied greatly over the years but the companies above are the best of the best.
 How are you using video advertising? What are the benefits of video advertising to your publishing business?