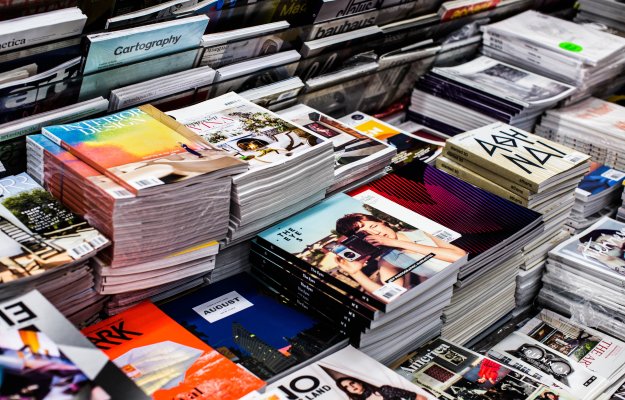 Online magazines are the deconstructed versions of digital magazines
Do you sell an online magazine or a digital magazine app? How about both? Many publishers do, and they don't even realize that both have totally different business models.
Online magazines are read online and are not specifically formatted for a tablet or other e-reading device. They can be read just like any web page and may be responsively designed like a web page. You can view an online magazine most often through a magazine subscription website, which is set up to make the content easy to read, search and digest on a PC or Laptop. Often times, online magazines are part of a larger collection of content, like a back-issue archive.
Typically, a publisher with a magazine subscription website will design it to be linear and periodic. New pages will be published with regular frequency and align with the publishing schedule of a print magazine – usually monthly. Publishers with online magazines and magazine subscription websites typically generate their revenue through their subscribers, although they might also have advertisers.
A simple way to differentiate an online magazine and the app edition of a digital magazine is that you can interact with the digital magazine in your hand, through a mobile or tablet device. It's almost a physical product, or at least not as far removed as an online magazine, which resides online.
While an online magazine may be part of a larger collection of content in the same place (like an archive or library), the app edition of a digital magazine performs on its own. It can be held and swiped, and ads can be tapped. A digital magazine app comes in digital replica, replica-plus and reflow-plus versions, all a little more interactive than the one before it.
[text_ad]
Similarities between online magazines and digital magazine apps
Online magazines and digital magazine apps may be sold at similar price points, however an online magazine, because it contains an archive, is often sold as an add-on to the print or digital magazine rather than a solo product. We find online magazines hold their own and sell well as a solo product.
Readers value both versions of these magazines differently. They love to page through a digital magazine app on their mobile device of choice, but they enjoy searching and diving deeply into an online magazine archive.
The content in an online magazine and a digital magazine app may be exactly the same, only formatted differently for the web.
Subscribers want scrollable text for both online magazines and digital magazine apps. The web is naturally scrollable, but not every digital magazine has text that can scroll. Digital replicas often force users to pinch and zoom through pages in a PDF.
An online magazine and digital magazine app may publish on the same day. If you publish a digital magazine app and an online magazine, subscribers to both platforms expect the content released at the same time (typically whenever your print issue hits the newsstands).
Both can be paired with a print subscription. In order to ready subscribers for the digital age, many publishers sell bundles that include print, digital and online editions.
Compared to digital magazine apps, online magazines are simply a different business model. An online magazine is most often an upsell to a magazine subscription website, although it can be a standalone product. And it's most likely accessed from a PC rather than a mobile device, although it's certainly mobile-friendly.
A digital magazine app is easily a stand-alone product and often is. Buy the print edition, or buy the digital app edition on Apple, Google or Kindle. The products are typically very close in design, whereas the online magazine is deconstructed for the web and doesn't feel like a magazine.
What do you think? How do you feel these two major magazine platforms differ?