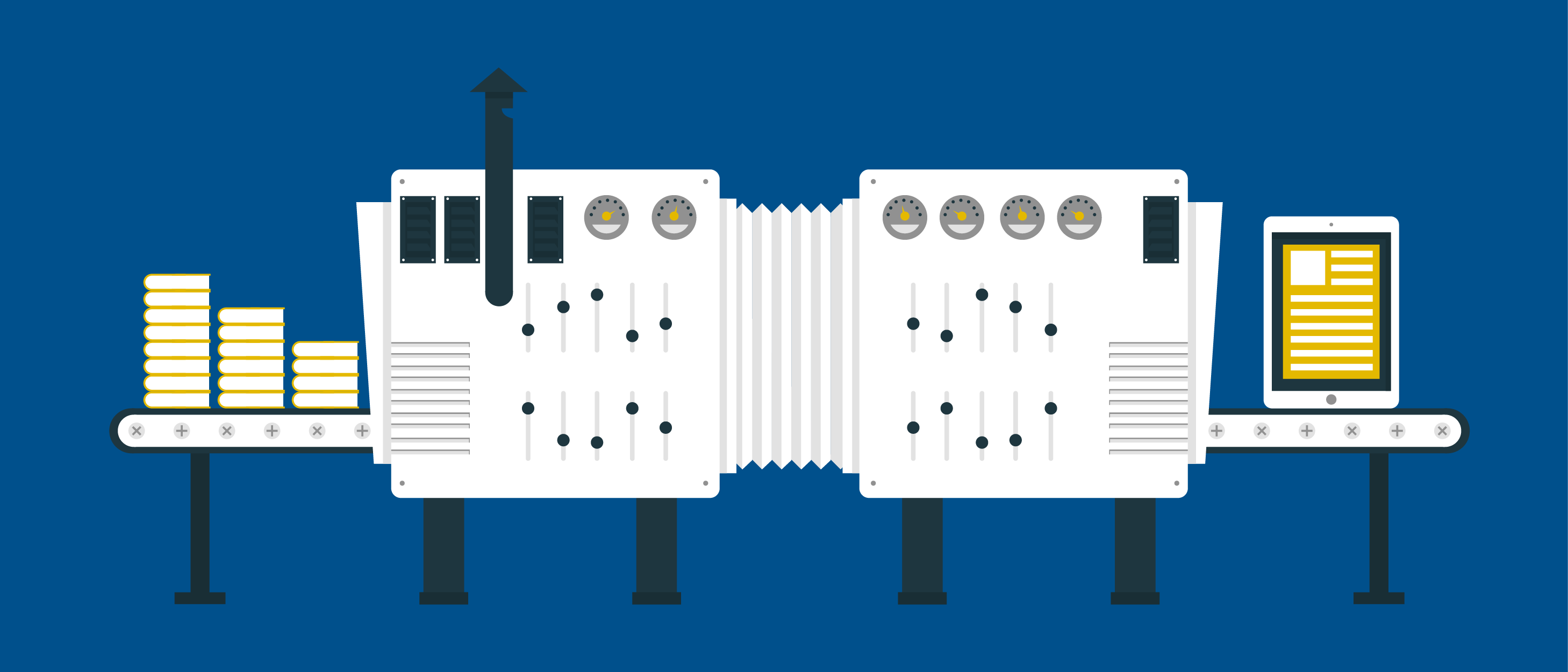 Not all online magazines are built the same – and they all come with different business models
Do you run or contribute to an online magazine?
Most of our readers would consider themselves in the magazine publishing industry – that is true. But do you think you run an online magazine, a digital magazine, a print magazine, or a magazine website? You might have chosen two or three of those, or you might think they mean similar things. However, to us, these all have very different meanings and very different business models.
Print Magazine
This magazine archetype goes without much explanation – it's the traditional magazine business model. It will share many of the same features as other types of magazines, but this one is made of paper. You can flip the pages with your fingers and you'll breathe in that freshly printed ink smell as you read it. Although non-print magazines have grown in popularity, when we ask people why they prefer one platform over the other, the ones that choose print say it's because they like holding a magazine in their hands, and many even mention the smell. Magazines are certainly nostalgic.
Consumers are telling us loud and clear what they want—are you listening? Download a copy of our 2018 Mequoda Magazine Consumer Study for FREE, to find out how you can improve your digital magazine rapport with subscribers.
Digital Magazine App
Although a digital magazine could rightly refer to any magazine read digitally, most would agree that a digital magazine is a digital edition. In other words, this is the magazine that you read on your iPad, Kindle, or other tablet-like device. It can still be held in your hands, but it can't be paged through. The "digital" in digital magazine also refers to the type of content offered. For example, ads may link to webpages (a great advantage to advertisers), and articles may include videos. We break the digital magazine app down further into three platforms:
Apple edition
Kindle edition
Google edition
The most popular digital magazines, in order of least interactive to most interactive: digital replica, replica-plus, and reflow-plus. A digital replica is typically a PDF of your magazine that has been formatted for a tablet reader, whereas a replica-plus offers much more interactivity (the videos and ads previously mentioned.) Magazine publishers who create a reflow-plus tend to add new functionality to the magazine that makes it act uniquely from any other digital magazine, and more like an app.
Digital-Only Magazine App
A subset of the digital magazine app is the business model that does not include a print version at all. This is what some struggling publishers have started exploring, most notably Newsweek although there are many others, both B2C and B2B. Of course, this model is also what may have lead to Newsweek being able to afford getting back into print, two years later. Golf Digest is another that went digital-only. Chairman Jerry Tarde explained, "It's a response to the times and people's reading habits, and the changing nature of the 24-hour news cycle. The notion of a print magazine that lands a week after the action … the perspective is really good, but it's much better if it can be delivered immediately. That's what our readers' expectations are."
It's for this reason that we don't see the digital-only magazine app as a survival strategy, as it once was, but rather, drastic innovation and serving the needs of a beckoning digital audience.
Online Magazine, or Web Magazine
What are online magazines, then? They're magazines that are read online. They aren't formatted for a tablet and they can't be bought in an app store. They are available through a magazine subscription website, where the user can view an issue of a magazine – one that is linear and periodic, has pages and a regular frequency, and can be viewed in responsive HTML on any desktop or mobile device at any time. There's nothing to download. Publishers of online magazines, also referred to as web magazines, usually generate their revenue through subscribers and may also take advertisements, however that's not typically a given, like it is for print, digital and digital-only magazines.
Online Magazine Archive or Library
Typically, when you've digitized your magazine into an online magazine and have organized an online magazine team, it's remarkably simple to create an online magazine library or archive. This is available through your magazine subscription website just like the original online magazine. Users have access to old articles up until whatever date you choose. The online magazine archive is typically an upsell to your online magazine subscription and offered at an additional price per month or year.
Are you looking to launch your own digital or online magazine? Mequoda can guide you through the process. Sign up now for a 30-minute no-obligation call to discuss. 
Consumers are telling us loud and clear what they want—are you listening? Download a copy of our 2018 Mequoda Magazine Consumer Study for FREE, to find out how you can improve your digital magazine rapport with subscribers.