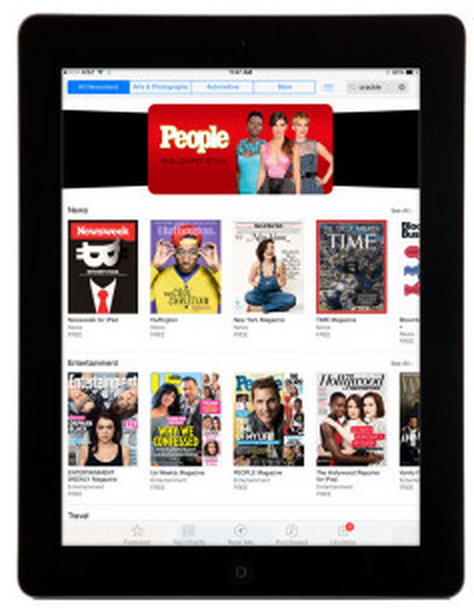 Publishing your magazine on digital newsstands, in order of priority
There are plenty of digital newsstand options in today's landscape. If you have a limited budget, don't waste time by publishing on the wrong digital newsstand. Which should you be using to maximize the potential of your publications?
Well, first of all, we think digital magazines not on the digital newsstand are the best. Web magazines. Web magazines use HTML5 and are responsive on any device.
For example, take a look at TIME's new web magazine. On the left, you see their table of contents. Most content is paid (as indicated by the key) for their loyal subscribers, but you can navigate through the whole magazine and all pages have a URL. This open format allows TIME to deliver ads from their sponsors to subscribers and non-subscribers. They can use the content to drive new subscriptions. They can publish native ads to everyone, and promote them.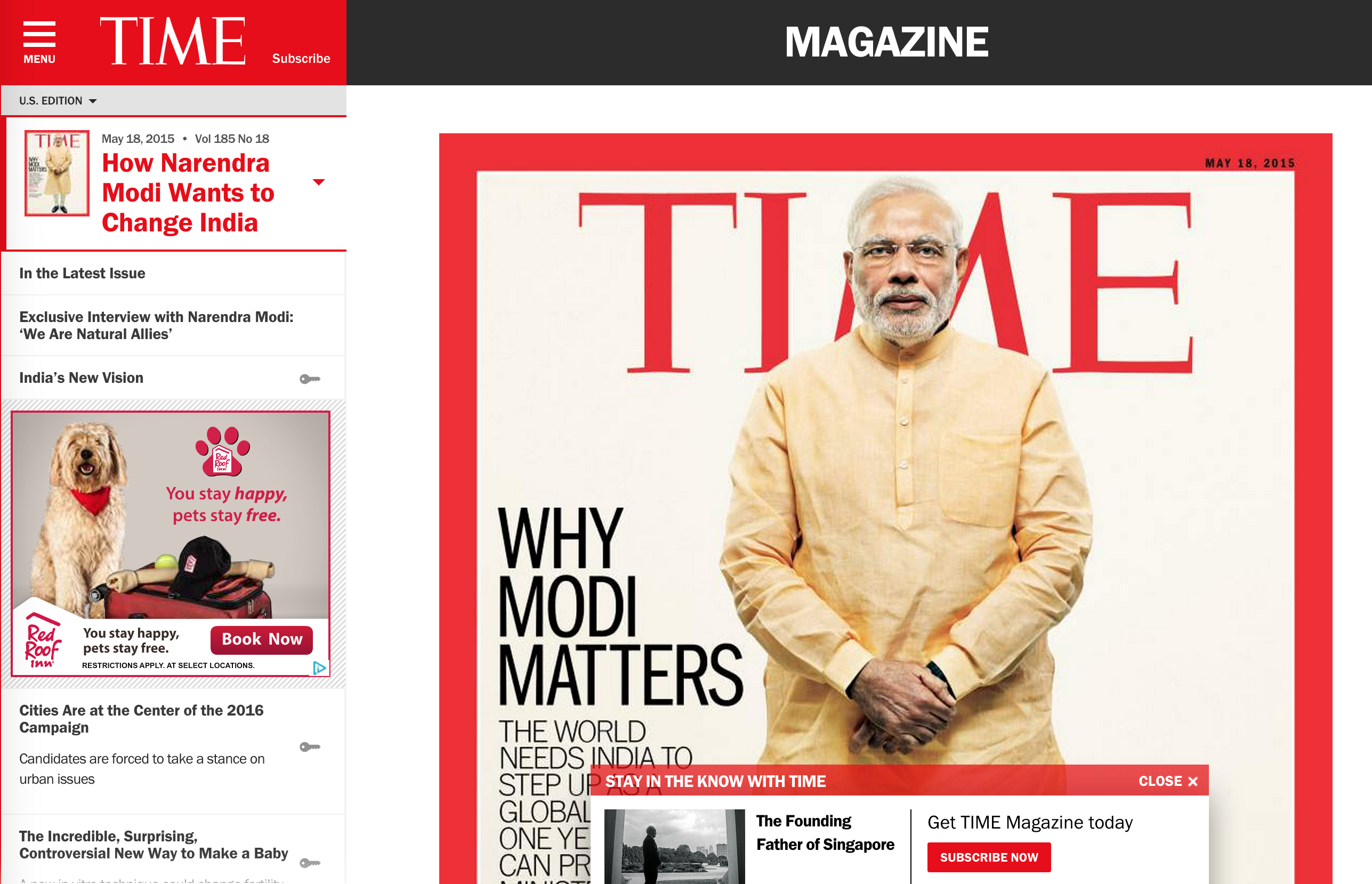 To be of value, a digital magazine should use the functionality afforded on the web and through digital devices to create a superior interactive product. Incorporating HTML5 provides digital publishers with options that aren't available through other formats. For example, you can publish sponsored content for your advertisers, and Tweet about it. If it was loaded into a tablet magazine, you wouldn't be able to do that. There would be no place to point to.
Digital magazine consumers want products that are different than physical magazines or simple replicas. This means there must be components that use the power of technology and the web. Functionality on multiple devices, high-quality visual and audio components, interactivity between audiences and the digital magazines are just a few of the major elements offered through HTML5.
But there are very good reasons why you should use a digital newsstand in addition to a web magazine. There is value behind newsstands. For instance, being on newsstands gives publishers a marketplace that 20% of their subscribers will find them on. This is an audience segment that must not be forgotten. You'll lose that 20% if you don't publish on the newsstand.
Furthermore, digital publishers with sponsors will want to have their products on multiple newsstands to get the most exposure. They want the Apple, Kindle and Google brand recognition. It's a huge marketplace with built in marketing. When someone with a tablet wants a digital magazine, they're often looking in newsstand or the app store.
[text_ad]
Which Digital Newsstands to Use
Apple is the biggest newsstand, and the company is practically responsible for the growth of digital magazine publishing since it brought the first tablet to market with the iPad.
When it comes to the digital newsstands in the market, we like Apple the best for a few reasons. First, not only is Apple the biggest newsstand, it's been experiencing growth. We wrote about this growth earlier this year, which included a jump from 11,000 publishing titles in newsstand at the beginning of 2014, to 14,536 publishing titles at the beginning of 2015. This was an increase of more than 30%.
Beyond size and growth, Apple newsstand has the best reputation, especially with digital publishers, because Apple gives the most money back to the publishers. This includes a remit rate of 70% for publishers. Apple takes the 30% and goes along its merry way.
Of course there are drawbacks. Apple clearly isn't in the business of selling digital magazines or newsletters. Although one could imagine that the tech giant wants to have great marketplaces, the ability to sell digital magazines isn't top of mind for them. Apple is in the business of selling high-end devices like computers, smart phones and tablets. Since 2010, Apple has sold over 225 million iPads, and over 700 million iPhones since 2008. With 65% of iPhones and 71% of iPads still in use, it shouldn't be a surprise that we recommend publishers use Apple newsstand over others. Not many companies can boast these types of numbers.
Publishing on Kindle is another strategy for publishers. Does Kindle have the biggest and best newsstand? No. Is the Kindle newsstand one of the big three in digital newsstands that will help lead you to a bigger audience? Yes. Also, a majority of Kindle's audience bought their device for reading, unlike iPad owners who often buy them to play games and surf the web.
Kindle is owned by Amazon, and one of the interesting things about Amazon customers is that they are very loyal. For instance, Amazon Prime members have a 92% renewal rate and spend $1500 per year.
It's also worth noting that when we conducted our Digital Magazine Market Study, Amazon Kindle came in second behind Apple for most popular device to read digital magazines on. For publishers, the remit rate is 65%, so only a little less than Apple's 70%.
Google has a smaller marketplace ("hundreds of bestselling magazines and news editions") and in our research, is the third one on most publisher's priority lists. Google's Android devices are certainly barking up their share in devices, but they're not where people are buying the most digital magazines, because the marketplace isn't even close to as robust as Apple's Newsstand.
If you want to get the most out of the digital landscape, focus on these three steps:
Create great digital magazines with the use of HTML5.
Include functionality and experiences that users cannot get with a print edition or a replica.
Publish on Apple newsstand, Kindle newsstand, and Google Play to get the best of all audiences.
But if you can't do all, start with Apple.
Do you have a preferred newsstand to publish on, or to buy content from? Share your thoughts with us in the comments section below.