Looking to monetize your video-viewing audience? Check out these nine popular online video advertising solutions.
If you plan to publish online video, and you plan to make revenue from them, you're not only looking for a video host, you're looking for one that will allow you to sell ads, leverage video ad networks, or at the very least, add clickable calls to action to your videos.
Any publisher can include video in their pre-roll or post-roll—if it's provided—during the editing process. But without an ad-capable online video advertising solution, you won't be able to make them actionable.
In terms of video ad platforms to choose from, there are quite a few options. Some of the ad networks we see include Ad Butler, One by AOL, FreeWheel, Tremor Media, Facebook's very own Atlas, and of course, Google Adsense for Video.
While these networks are great, most do not offer a video hosting platform; You need to bring your own. The list of platforms below integrate very nicely with most ad networks.
Here is a list of the 5 video online video advertising solutions that we've found publishers using:

JW Player: JW Player, formally known as LongTailVideo touts itself as the worlds most popular video player. They also state that they have millions of brands and publishers using their player today. The JW Player platform allows publishers to easily sell ads placements for their videos. The platform also supports ad scheduling, fall-back to multiple video ad networks, and integrations into dozens of APIs.
Tracking: Fairly robust analytics.
Setup time: Instant, but may take a day or to get your videos loaded in and new code deployed.
Ad Network Integration: Yes, JW Player Ad Platform can be used to sell inventory privately as well as to advertisers on other video ad networks.
Mobile Ready: You bet, even the video ads are ready for any device.

Wistia: A Mequoda favorite, Wistia is the perfect video host solution for those publishers that don't mind taking a hands-on approach to ads. Wistia doesn't directly integrate into any ad network but it does allow you to create clickable calls to actions in your video. If you're a nimble niche publisher with a savvy video/design team, Wistia might be the perfect solution to sell customized placements to your advertisers.
Tracking: Fantastic analytics suite, heat maps, location breakdown.
Setup time: As fast as you can upload your videos and get them deployed. From first-hand experience, Wisita's backend is straight-forward and easy to use.
Ad Network Integration: None, you'll be creating buttons and calls to action for users to click on during the video.
Mobile Ready: Of course, Wistia has always been on the forefront of mobile ready video players.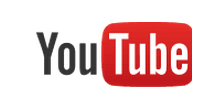 YouTube: It might not be for every publisher, but YouTube offers you the option to collect your share of Google Adsense by allowing them to put advertising within your videos. The obvious added benefit is that you get traffic-sharing through YouTube's 1 billion monthly active users. YouTube has a whole site called Creators Hub dedicated to video content creators. It's a must-read for any publisher publishing video content to YouTube.
Tracking: Yes, Adsense will also provide data.
Setup time: Immediate.
Ad Network Integration: As you might have figured since it's owned by Google, it seamlessly integrates with AdSense.
Mobile Ready: Of course, it's YouTube.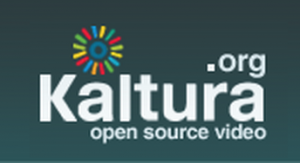 Kaltura: This video platform is unique as it offers an open source version of its video player that you can self-host. Kaltura also has a premium hosted service that integrates with third-party video ad platforms. They offer a pay-per-view platform option which might fit in to some publishers' video content monetization plans.
Tracking: Yes, lots of data.
Setup time: About a week, faster if you have Google Fiber connection.
Ad Network Integration: Lots, Tremor Media, Adsense for Video, Free Wheel.
Mobile Ready: Yes, they have an HTML player that works great with mobile devices.

Brightcove: A premium video hosting platform, Brightcove is certainly the most full-featured video hosting platform mentioned in this list. Brightcove's ad management system give publishers the ability to create their own pre, post, or mid-roll ads as well as integrate with platforms like OpenX, and Google AdSense for Video, and Atlas. Their platform integrates very well with CMS's like WordPress. If you need options, Brightcove is your platform.
Tracking: Yes, lots of data.
Setup time: Depends on how large your video library is.
Ad Network Integration: OpenX, Google AdSense for Video, and Atlas.
Mobile Ready: Yes
Not all video hosting platform are created equal when it comes to content monetization. The video hosting platform space has varied greatly over the years but the companies above are the best of the best.
Whether you're taking a more DIY approach to your video ad management with Wistia or hosting your videos on a fully-featured platform like Brightcove, it all comes down to the quality of content. How does the saying go? "If you create value, they will come?" If you can think of any other online video advertising solutions, let us know in the comments.