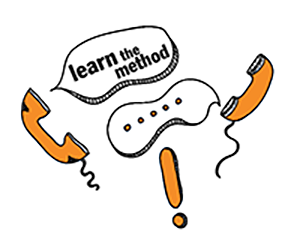 Perhaps you've heard about Mequoda's Haven Nexus Customer Experience Management System. After all, it's the only technology you can get from the same company that can deliver a proven strategic planning program and unparalleled ongoing revenue optimization – all in one place.
It's also the only system that comes with several thousand tested publishing best practices baked right in.

It's the only system that comes from Mequoda, who has helped hundreds of media brands grow their business.

It's the only system that's 100% compliant with the Mequoda Method for building publishing empires.
And because it's all that and more, there are technology providers that tell publishers they can build a "Mequoda" system.
But they can't.
Only Mequoda, creator of the renowned Mequoda Method and the Haven Nexus CXMS, can build a Mequoda System. That's because we're the only consultant in the publishing industry that provides everything you need for unparalleled success, all in one place …
Strategic planning
System development
Revenue optimization
Schedule a 30-minute call to ask your most pressing questions.
You see, at Mequoda, we don't just "talk the talk" of multiplatform publishing success. We've also invested more than $4 million in building our proprietary CXMS to execute our methods and best practices. We even developed a proprietary analytics suite to go with it. In short, we "walk the walk" unlike any other publishing industry consultancy or technology provider.
So if you've been hesitating to commit to a "Mequoda System" built by someone else, you've been wise. Now is your chance to meet the genuine Mequoda System, our Haven Nexus CXMS.
Haven Nexus CXMS is a state-of-the-art SaaS tool built – specifically for publishers – owned and maintained by Mequoda using our nearly two decades of multiplatform publishing experience to enable all the functionality that publishers need to be successful and profitable.
Because our proprietary system leverages existing software, we can build robust and customized systems that cost you less money and time than other developers' systems do.
Our operating environment includes a state-of-the-art LAMP data center, 24/7 administrative support, comprehensive system maintenance, and customized operator training and consulting so you can count on the system and on anyone trained to use it, 365/24/7.
Haven Nexus is built on an open source core and is compatible with WordPress plugins to make it convenient for you, and fast and easy for most operators to learn.
This CXMS currently has 19 modules and more than 100 managers to address every platform, revenue stream, and customer service need you might have.
You get a fixed bid price from us – not just an estimate or hourly cost – to ensure that the system stays firmly within your budget.
Unlike retrofitted websites with disparate systems that make customer service and reporting more difficult, Haven Nexus gives you a complete, central database that informs your marketing decisions and helps you maximize the lifetime value of each subscriber.
This system is used by dozens of Mequoda-trained operators every single day around the world. We get continuous feedback on our CXMS and work incessantly to improve it. Where else can you find a system like that?
And, remember, because we also perform strategic planning services, your system is custom-built to meet the business needs and revenue goals we've identified for your operation. And because we also offer an ongoing revenue optimization program and analytics support once your site is live, your entire system is built to accommodate all of the data tracking you could possibly need.
Are you wondering how to get all of this? Read on to find out how the process works.
Building a strategic business plan for your company
For the right client, it all starts with our exclusive Business Planning program. This 60-day engagement kicks off with a full day meeting in Boston with your key stakeholders and 5 of our team leaders. We begin in the morning with an intense primer on the Mequoda Method and our Best Practices, as we want to ensure that you understand the Method so you're prepared to fully implement the business plan we develop for you.
We then begin inventorying your assets and your business opportunities to establish the following seven elements of the business plan that guarantee success when properly implemented:
Content plan
Understanding what new content you need to create and what can be repurposed is crucially important for creating an efficient and profitable multiplatform publishing business.

So we inventory all your content, including some you probably didn't realize you had, and create an in-depth master content schedule that identifies the affinity content you'll use for audience development, and the premium content you'll use to generate revenue.

We show you how easy it can be to repurpose existing content to create new affinity and premium content content business models.

Audience plan
You must ensure that all your products and platforms are focused on attracting the right audience. So we help you to understand your market's online potential with a full keyword universe custom-built for you that taps into the demand for your digital content.

We'll walk through the 7 niche media marketing channels we've identified to be the most effective for multiplatform publishing brands and determine which of the 7 are appropriate to your market and business. Our experience and thousands of benchmarks allows us to lay out an audience development plan that identifies, measures and projects all of your marketing and growth potential.
Revenue plan
Whether you're selling sponsorships, subscriptions, memberships or single purchases, it's absolutely crucial that you use pricing and packaging to maximize revenue and minimize the cost of sales. In a multiplatform environment where many of your products have virtually no marginal cost of delivery, understanding how to build packages and bundles that appeal to consumers and sponsors is essential to overall profitability and success.

In your revenue plan, we'll identify profitable new products, help you price your existing products using a proven strategy that too few publishers understand -- and identify the costs, risks and opportunities associated with each revenue stream so you know what you need to invest and what the return will be on your profitability.
Organization plan
You don't have to hire an army of new employees, but you do have to know how to organize the ones you have to effectively execute a Mequoda multiplatform publishing plan.

We have a leaner, integrated, more cost-efficient model than the one most legacy publishers use that we'll fine-tune for your needs. Best of all, our model can be customized based on the size of the market and the opportunity. Your organization plan will be designed for your specific needs.
Technology plan
Mequoda will show you how we build an incredibly robust, customized digital publishing and marketing system for far less money and in far less time than other developers because we leverage existing software that has been built specifically for the needs of today's multiplatform publishers.

From website architecture that helps build your email list to a complete, central database that informs your marketing decisions and helps you maximize the lifetime value of each subscriber, a technology plan created by the industry's only strategy-centric provider means your organization reaps the benefits of stress-free technology, content-focused implementation and ongoing profitability.
Measurement plan
Once again, Mequoda leverages its benchmark data to produce a complete business model. For every single year in the next five, you'll see revenues, expenses, overhead and EBITDA.

We also know exactly which metrics and data are the most important to your business to keep it performing as planned, despite the flood of data that bewilders even the most button-down publisher.

Mequoda's experience has allowed us to document exactly the right metrics that help multiplatform publishers succeed, and we'll show you how to measure them and what to do with the data once you have it.
Economic plan
In the 21st century, single-platform legacy media companies are widely out of favor with investors of all stripes. Given the economic leverage that a fully integrated multiplatform publishing operation brings to any media space, it should be no wonder that those are the only kinds of companies that are drawing buyers, investors and key talent.

We will discuss how to position your company to all your various stakeholders, including potential investors, buyers and high octane talent and how to communicate your business road map in a way that makes them want to invest their time in your media organization.
The experts on the Mequoda team will develop each of these plans for you as part of the process of building a complete business plan and 5-year financial model that leaves you with much less doubt about your future. In fact, the publishers who consistently don't succeed with a Mequoda business plan are those who don't have one.
Schedule a 30-minute call to ask your most pressing questions
The next move is yours
Are you ready to see what your niche media business can look like in the next five years?
Schedule a 30-minute call to get an eye-opening, no-obligation conversation about your potential.