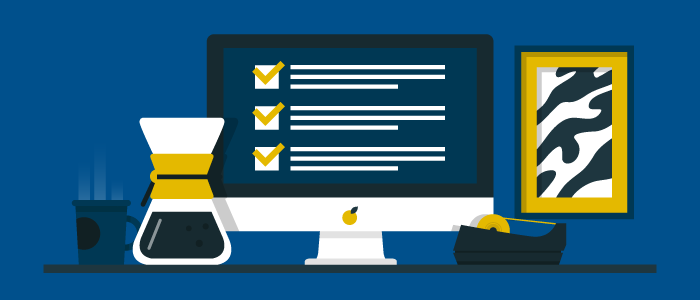 In the summer of 2014, we launched what we believe to be the first-ever web magazine, I like Crochet. I Like Crochet was Prime Publishing's first foray into premium content, aimed at readers looking for a higher level of access to unique and exclusive patterns and advice. The web magazine provided this access through fully responsive page-by-page navigation and a searchable library. Five years later, I Like Crochet has undergone a series of upgrades focused on components that will have the most impact on increasing their revenues and profits.
There have been many updates in the last year, but the first three strategic adjustments we made, are ones that many publishers can benefit from:
First, we updated payment processing systems.
If you're not on a tier-one payment processing and fulfillment system, you're leaving money on the table that's incredibly easy to pick up if you make the best choice for your business. I Like Crochet moved its fulfillment and payment processing to Strategic Fulfillment Group (SFG). This was a massive upgrade based on the success of our other premium content partners who have seen an increase of 20 points from a retention rate of 50% to 70%! This represents a 40% lift over the base in year one and a 121% lift by year five. This is the easiest money you'll ever earn.
Second, we took advantage of SFG's "FlexPage" system.
SFG sets the standard on allowing companies and agencies to create new subscription order pages that easily facilitate testing. The faster you test, the more you learn; and the more you learn, the more money you make. This is especially useful if you want to leverage Six Sigma testing.
Finally, we built a pyramid structure. 
If someone wants to subscribe I Like Crochet, there are five levels of membership:
The Gold Club ($3.97/mo) – Their capstone product which includes full access to everything— Magazine Club web & tablet editions for a year; plus the library of 700+ patterns & articles and all the special collections in the Collections Club.
The Magazine Club ($2.97/mo) – Includes web access to the next year of bi-monthly digital magazines; with 25+ exclusive patterns, expert tips & step-by-step techniques in every issue. Plus, access to the library with 700+ patterns & articles for free.
The Collections (Club $1.97/m0) – Includes access to carefully curated collections of stunning crochet patterns for scarves, blankets, and more. These collections include 50+ gorgeous designer patterns.
Tablet Edition ($1.97/mo) – Includes tablet access to the next year of bi-monthly digital magazines; with 25+ exclusive patterns, expert tips & step-by-step techniques in every issue.
Basic Bronze Member (free) – After downloading a "freebie" pattern, users become members of ILC's email subscriber list where they get access to freebies, and receive ILC's newsletter.
The Gold Club stands at the top as their capstone product, and 89% of people choose to subscribe to this product.
Why? Because offering all products through one membership price is overwhelming value creation, a phenomenon from economic behaviorism, that dramatically increases consumer adoption and response rates. The Magazine Club generates 5% of sales, while the Collections club follows with 4% of sales, and the Tablet edition brings home 2% of sales. These products create a tempting comparison value that have increased Magazine Club and Gold Club sales, as we predicted.
I should mention that there is no print component involved with any of these options. So, we are able to create value, and leverage the principles of economic behaviorism without any dependence on having or creating a print product.
Our partnership with Prime has been incredibly successful and demonstrates that an organization with great content and a massive database of email subscribers that has never generated subscription revenue, can partner with us to create an entirely new premium membership brand and revenue stream.
f you'd like to explore how we could double or triple your online magazine, newsletter and membership sales, please schedule a free consultation with a member of our executive team.