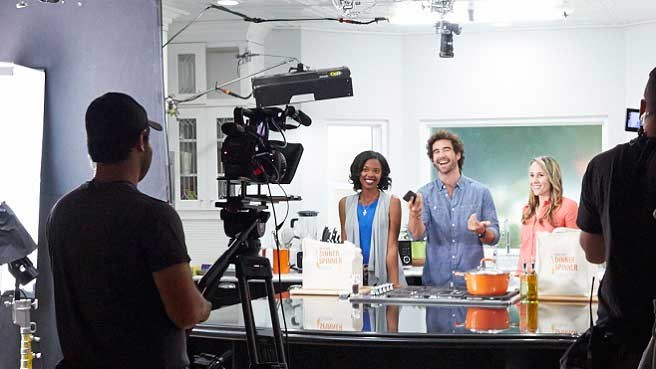 Meredith is busy leveraging a multiplatform strategy of turning popular apps and TV shows into niche print magazines—and having huge success.
Meredith's chief brand officer, Kim Martin, recently told FolioMag.com that they serve 72 percent millennial women and are actively adjusting their multiplatform strategy.
To better serve millennials, they recently launched More.com,  which she describes as "a website that is content created by Millennials for Millennials. We're using a lot of influential bloggers and social media stars to produce the content. Based on our research and what we've learned about Millennials, we understand that they're interested in beauty, style, home, relationships."
"We're looking to continue to create that kind of content, but we're also making sure that there is an empowering and inspirational aspect of it as well," says Martin.
Acquiring AllRecipes.com has been another part of their strategic effort to reach a Millennial audience and go multiplatform. "One unique thing you'll see next year is a lot of cross-promotion between brands. When we talk about the fact that we reach 102 million women, we're putting that full power behind these initiatives," says chief marketing officer, Nancy Weber.
[text_ad]
All of this cross-promotion is good for advertising dollars too, says Weber. "Most brands are looking for scale and looking to work with fewer media companies. They're looking for ones that can offer cross-brand, cross-platform opportunities at scale."
One such multiplatform endeavor was turning their Dinner Spinner app into a TV show. "We were thinking about ways to extend our brands into television. As we were kicking around show ideas, one thing that kept coming up was the success of the Dinner Spinner app. We thought it would be interesting if we actually turned it into a home cook competition. Everybody is a foodie and a home cook now, so we felt that the appeal was kind of universal. We also feel that it's going to help drive interest in the app," said Martin.
Weber says, "It's been interesting for us. AllRecipes is really the first digital brand that's gone to print in a successful, massive way. When we tested the concept of a print magazine, we had over 400,000 subscribers in about three weeks. We're now well over a million circulation, and that number continues to grow."
In the same way, they just launched Magnolia Journal, a magazine for the popular HGTV power couple, Chip and Joanna Gaines who star in Fixer Upper. "As you know, Joanna and Chip Gaines are hugely popular across the country, and are best known for their TV show. But they came to us as a partner on their lifestyle magazine. They felt it was an opportunity to connect with consumers, the way that we launched AllRecipes magazine. We anticipate that to be extremely successful, as well as a long-term partnership opportunity for us," says Martin.