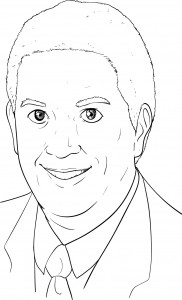 Established in 2006 to honor individuals and organizations who advance the art and science of digital publishing, the Mequoda Digital Publishing Hall of Fame now includes nine members.
All of these members, who we call Mequoda Masters, have used the Mequoda Method to build multi-platform publishing empires and establish online publishing as the future of the industry.
Mequoda Masters are known for their generous sharing of knowledge with their peers and for their extensive leadership skills, and can be looked upon as worthy publishing mentors.
Today I'm proud to announce that Stuart Hochwert, President at Prime Publishing LLC, is our newest Mequoda Master. He was inducted into the Hall of Fame at our Gold Member Summit.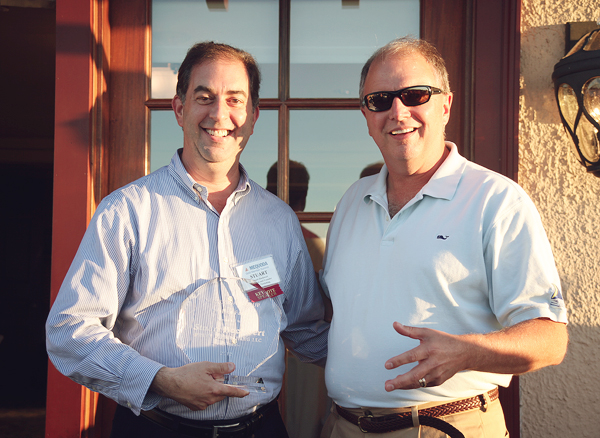 I first met our 2013 inductee in June of 1996 at the Mayflower Hotel in Washington, DC. We were running our Subscription Marketing Intensive at the Mayflower back then and Stuart was there as the Vice President for Clapper Publishing. Stuart was engaged for this event and took copious notes. But when I followed up to see if we could be of assistance from a consulting standpoint, he simply told me "not yet."
Almost 12 months later, he called out of the blue and said he was ready to start our consulting program. When I curiously inquired about what happened in those 12 months, he said "I had to get through all of my notes before you gave me more!"
Flash-forward to five years ago, when Stuart  launches his fourth business, a craft and food publishing startup, Prime Publishing LLC. And unlike legacy publishers, Stuart launched with no staff and no content.
Starting from scratch, the original content on his main portal FaveCrafts.com came from designers, manufacturers and publishers. Since launching five years ago, they've now expanded significantly and have built 27 more niche craft and food portals. They also successfully solicit user content in addition to having 36 full-time editors who produce content in-house.
And beyond his internal team, Stuart has brilliantly leveraged content from bloggers in his space by asking permission to review their crafts and recipes. This technique has been beneficial both for Stuart and the bloggers he's featured, who see a dramatic spike in traffic, and some who have gotten internet-famous as a direct result of these partnerships.
Prime Publishing has emerged as an online publishing powerhouse that is so grounded in the marketplace that it competes with the leading legacy publishers in the craft and food niches. In fact, we had one former craft publishing exec (and Mequoda Master) who attended the Summit and told us so!
We're particularly impressed at how Stuart and his team have used the Mequoda Method to create 473 free eBooks across all of their portals. In Mequoda Method fashion, these eBooks are used as a premium to generate new email subscribers and build their enormous 4.8 million subscriber list, as well as a CRM tool for existing subscribers – all of which benefits their very happy advertisers. Each eBook is 25 – 150 pages.
One of the many other traits that we admire about Stuart and FaveCrafts is his spirit for experimentation. At the Summit a few weeks ago, he told the funny story of an editor who pitched "Cowboy Recipes" as a new topic for one of his portals, RecipeLion.com. He laughed off the topic but let his team go for it anyway, and now it's one of their top performers and even has its own eCookbook, Classic Cowboy Recipes: 27 Authentic Western Recipes.
And one of his largest portals, AllFreeCrochet.com was created as an experiment of sorts, filled with mostly user-generated content. After six months, time on the site was longer and bounce rates were lower, so they expanded the portal with content from manufacturers and other crochet bloggers.
It's all fun and games until … it works! Then it's even more fun!
Hearty congratulations to Stuart and his team who are making themselves (and us) look good. Check out our other Mequoda Masters who have been inducted into the Hall of Fame.