We're not sure why most association magazine websites bury free and magazine content, but we'll try to help them see the light.
If you're an association website, do you spin off your magazine on its own, or do you keep your organization and the content you publish under the same roof? In other words, do you feature your content, or do you bury it?
The Biblical Archaeology Society is a great example of an association who completely transformed their publication into a destination in and of itself, and the publication now generates a significant amount of revenue for them. And the free content they publish on the Portal they created for the magazine now powers a fiercely active and engaged social media channels they maintain.
Find out the CMS features that publishers require to manage an online publishing business. Download a FREE copy of 7 Ways Haven Wordpress Goes Beyond Wordpress, and discover the features all publishers should have access to for a bigger audience, greater revenue, and higher profits.
Hershel Shanks founded the society in 1974 as a non-profit, non-denominational, educational organization, dedicated to educating people about biblical archaeology. The Biblical Archaeology Society is a 501(c) 3 non-profit organization. However, it has no endowment and minimal fundraising and therefore must operate as a self-sustaining business. Biblical Archaeology Review is the Society's most important product as it is a circulation-driven publication with a loyal following. More than 70% of its revenue comes from the magazine.
The portal they created, Bible History Daily, is now a lead generator and audience builder for their all-important product. With the launch of Bible History Daily on July 25, 2011, they welcomed an entirely new global audience online through their portal, and magazine website to sell a tablet edition, plus the subsequent launch of the BAS Library, an online archive including 40 years of Biblical Archaeology Review (1975 to present), 20 years of Bible Review (1985 to 2005 complete) and 8 years of Archaeology Odyssey (1998 to 2006 complete).
In just under six years, Susan Laden, publisher of Biblical Archaeology Society, has turned her brand into a multiplatform publishing empire. Not only does she have a strong affinity content program on the web but she also has a multiplatform magazine, live events, an online library, and a series of DVDs. They've expanded their footprint, and their Bible History Daily portal powers it all—it's their largest source of new magazine subscriptions, event attendees, video and book sales.
Examples of Association Websites burying content
I hate to pick on people, but a couple months ago, Don and I were looking through a long list of association websites because we're finding that our Mequoda System is working incredibly well for non-profit and association publishers like the Biblical Archaeology Society. We wanted to see how many associations and non-profits bury their content under their main association website and make it hard for people to find.
Let's start with the Lion's Club of which we support and only make note because we want to see them prosper and be able to provide even more aid to those suffering from visual disabilities.
The Lion's Club home page features a slider that covers everything from selling a new poster, to selling a Centennial Commemorative Coin, and updates on some of their missions.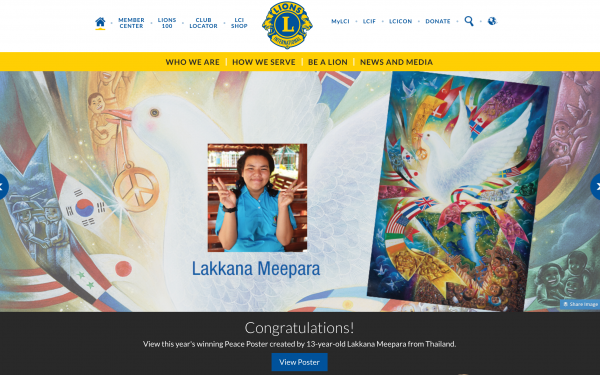 Meanwhile they have a media site hanging out under a tab called "news and media," a really common set of phrasing which leads you to believe you might head in to find some press releases. And you wouldn't be entirely wrong, because this is what you'll find when you click on that link: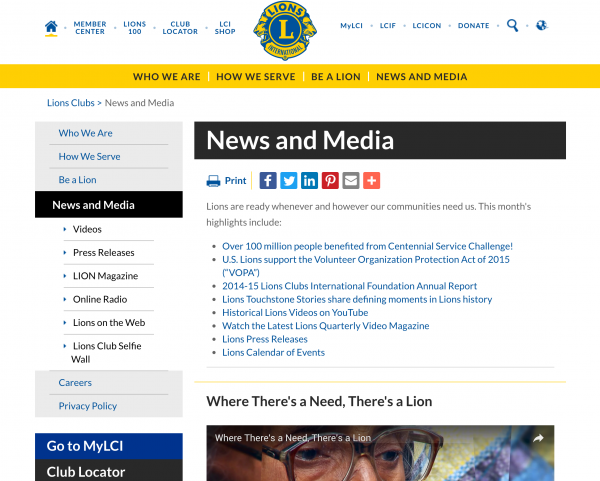 And buried in this page is some information on many things, including their quarterly video magazine, their online radio channel, and Lion Magazine. The magazine itself is tablet and mobile friendly with a decent desktop design as well, so we wonder why they bury it so far into the site instead of giving it a spotlight, where they could create a free Portal and attract new readers, subscribers and supporters of the Lion cause. Because at this rate, the only people coming to their website are people who know them, not all the new people who they could attract through search with a free Portal like the Biblical Archaeology Society.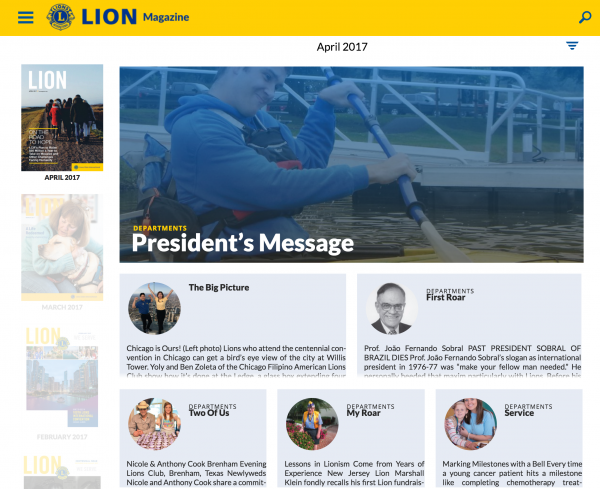 Another good example of buried content lies with the American Society of Landscape Architects. By looking at their homepage you might be thinking they're off to a start, after all, they do feature articles on their home page. Isn't it a Portal? Close, but the homepage of your association isn't meant to be a Portal, it's meant to tell people who you are and what you do, and allow them to find out those two answers as quickly as possible. By trying to squeeze everything under one hood, you could cannibalize conversions by skipping over the "hi, nice to meet you" section.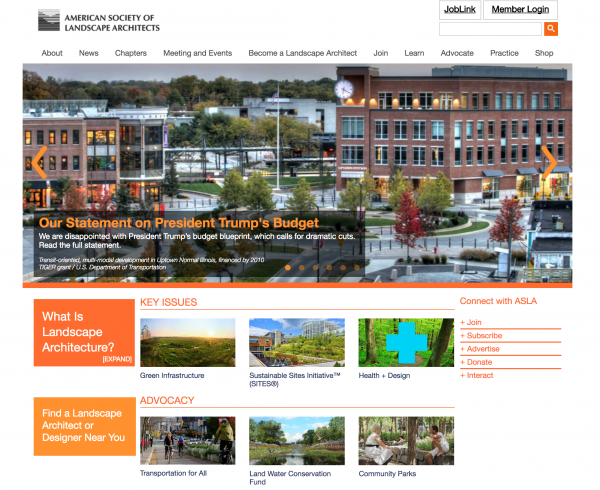 Instead, we'd suggest breaking out the news portal into its own destination where it can breathe, and where its sole focus is to deliver information, attract new visitors, and convert them into email subscribers. Building a relationship is something that takes time, and not something that occurs by throwing a firehose of information at someone when they visit the homepage of your organization.
This association website could easily break out their signature magazine, Landscape Architect Magazine into its own magazine subscription website with an associated free Portal in order to boost visitors, attract more advertisers and increase the exposure of their organization overall.
One last association website I'll pick on is the National Audubon Society (even the birds aren't safe from us, I know). They actually do a really beautiful job of burying their content, hiding in that dang "news" section again, but it looks great once you get there.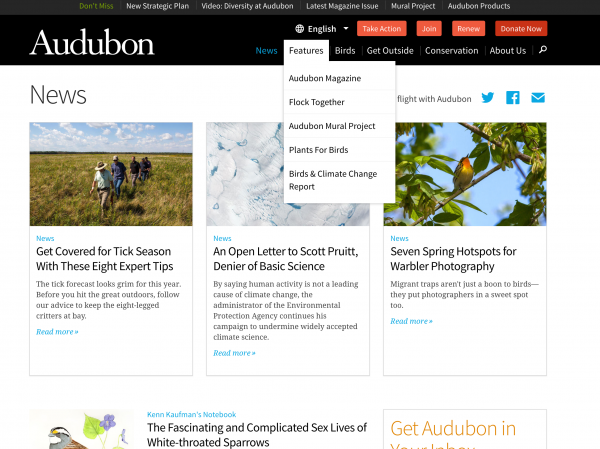 Unfortunately, their magazine is hidden in the "features" section which nobody will ever find. I spent a considerable amount of time looking for it before I looked under the features dropdown. But once you do find it, it's a lovely digital magazine and responsive-friendly, an almost best-practice version of what we look for in a web magazine. If only it was given better real estate!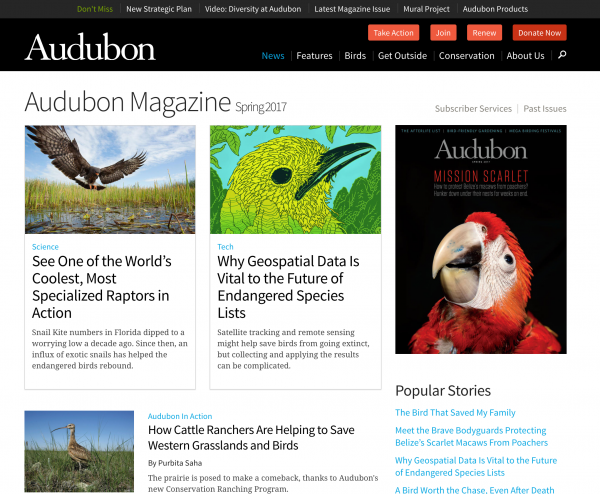 What's the lesson here? A nonprofit organization and a media company are different things. When you try to jam them together under one hood, one will subvert into the other. If you're a big nonprofit, your magazine is an ancillary product. If you're like the Biblical Archaeology Society, it could be 70% of your revenues, even if you only accept ads and don't sell your magazine. And if you don't separate them and let them do separate jobs, your main organization website will smother your media.
Stay tuned, I'll be updating this post later this year of what you should do, instead of just what not to do. We have another bright and shining example of a major nonprofit who is choosing not to bury their content.