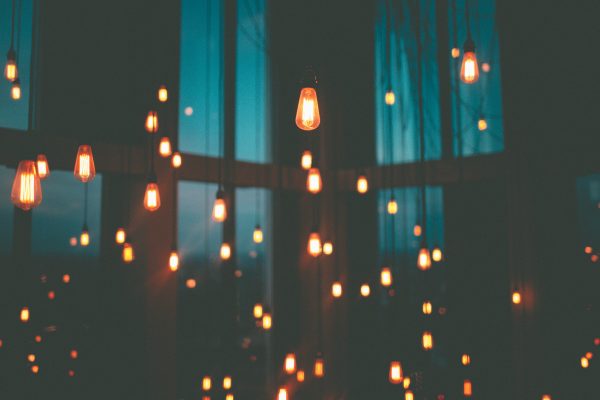 You'd have to be living under a rock to have missed the fact that premium membership programs for publishers have grown exponentially over the last 12 months. After flirting with all forms of digital advertising, magazine, newsletter, and website publishers have concluded that consumers will pay for premium content. Throw a pandemic in the mix, and they are even eager to pay for premium content.
In the second quarter of 2020 we learned that niche publishers saw a 79% increase in subscriptions due to the COVID-19 pandemic. When we ran year-over-year numbers in October, the publishing partners we work with saw growth anywhere from 30% to 108%. From the looks of it, people will be continuing to consume content more from home for the foreseeable future. In fact, in 2020 24 newspapers and magazines reached the 100,000 digital-only subscriber club, according to Press Gazette. In this group, some big magazines make the list: The Economist, Barron's, The Atlantic, The New Yorker, Wired, and National Geographic. 
It is the outcome of a perfect storm. Amazon taught consumers to use credit cards, Apple got people to buy digital music and movies, and Netflix convinced them that paying for premium content was a good idea. Subscriptions boomed in 2020. The election cycle and the Trump administration made it clear that there was news … and there was fake news. This has been extrapolated to high-quality content that is accurate and reliable, while other forms of content can be downright dangerous.
But what this data from Press Gazette shows us is that against the backdrop of dramatic paid subscription growth for streaming video services and newspaper websites, the magazine industry is making great strides in convincing consumers to pay for digital subscriptions. This once thought to be an impossible dream is now gaining speed at an incredible rate powered by changing consumer habits and new, inexpensive, web-based digital magazine publishing system technology.
The Value in Building Premium Magazine Membership Programs in 2021
The value of a digital magazine subscription that includes a web archive and great navigation far exceeds the value of any newspaper site to the consumer because the content is often so evergreen.
Many of the digital magazine systems we manage have more than doubled their total paid circulation over the past 12 months. These titles range from America's first HTML web magazine, I like Crochet, to newcomers like Financial Freedom magazine and Recipe Lion magazine. These premium membership services are anchored by digital magazines with deep web archives that include traditional magazine articles plus video and social media enhancements.
The magazine industry is retooling itself and consumers are responding by opening their wallets and pulling out their credit cards to gain 24/7/365 access to the types of special interest content that defines and betters their daily lives.
Moving into 2021, we are 100% focused on helping legacy publishers launch premium membership programs that leverage their brand, their content, and their customer relationships.
Here's a deeper look at a few of the membership programs we've launched:
Recipe Lion Cooking Club leverages one of the country's best known online cooking brands with premium instructional content that is well prepared and inspirational. Subscribers to the Recipe Lion Cooking Club get the chance to learn from an internationally trained chef, Addie Gundry. Upon logging in, subscribers get dozens of step-by-step cooking classes led by Chef Addie. Professionally tested recipes are available to print for each cooking class, as are special collections around popular topics, tips, and tricks, all taught by Chef Addie.
Financial Freedom Federation was founded to help anybody who wants the peace-of-mind to live comfortably now and in retirement by achieving financial freedom. Entirely a member-supported organization—Financial Freedom Federation doesn't accept money from advertisers, brokers, investment advisors, or the government. Their club members, who are called Gold Members, get full access to premium content that includes the monthly Financial Freedom Magazine and library, Premium Reports, and Investor Briefings. And behind Financial Freedom Federation is Cabot Heritage Corporation, one of the nation's oldest and most respected independently owned financial advisory services, serving millions of individual investors and investing professionals in 141 countries.
The Old Farmer's Almanac Best Value Club is dedicated to the almanac enthusiast who wants more than a print copy of the annual icon. Subscribers to this premium membership program get what they want most: the printed collectible edition of The Old Farmer's 2021 Almanac. But they also receive a bundle of print extras, like the 2021 Gardening Wall Calendar, copies of the 1821 and 1921 editions, and The Old Farmer's Almanac EXTRA! —a treasure trove of digital updates and Almanac content not found in the printed edition, including audio and video multimedia content.
As a 15+ year veteran of the publishing industry, I've learned that consumer revenue is more predictable and more compatible with the goals of most successful publishing organizations. Our content producers revel in producing high-quality accurate content that is completely aligned with reader needs. Suffice to say, that advertising revenue has no such alignment.
If more consumer revenue is what you're looking for in 2021 and beyond, consider the above examples and how they might be inspirational for your organization in producing one or more premium membership programs that are dedicated to consumer needs.
If you'd like to discuss how we can help you transform your legacy brand into a 21st-century digital brand, schedule a time to talk with a member of our executive team about the possibilities. 
What are you looking forward to building in 2021? Let's continue this discussion in the comments below.