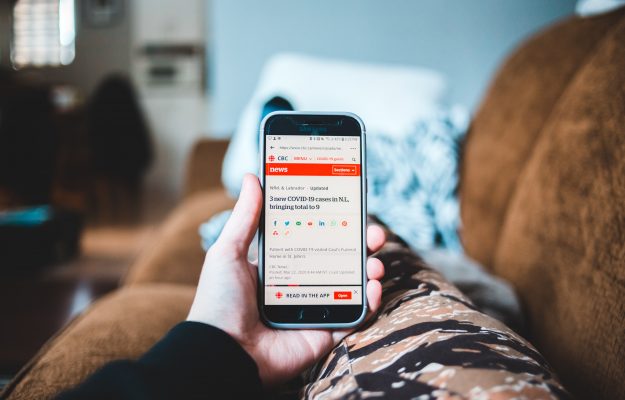 In the third quarter of 2020, the New York Times' digital subscription revenue surpassed its print revenue for the first time ever. With 5.7 million digital subscribers, they say they want to reach the lofty goal of 10 million by the year 2025.
In related feel-good news for our industry, Dow Jones says that digital revenues are now 71% of their total revenue (a 63% increase YOY) and they saw a 28% increase in digital subscriptions. Breaking that down to subscriptions, 67% of all subscriptions to their publications are digital. For the Wall Street Journal who has 3 million subscribers, 2.2 million are digital-only with a 23% YOY increase.
We're not sure why, perhaps it's because nobody compares themselves to the New York Times or Wall Street Journal, but many publishers still aren't making digital subscriptions their primary focus, and we can only assume they simply don't know how, so let's first talk about how digital subscriptions are powering the future of news and then we'll dive into our own data about how it's doing the same for special-interest publishing. Then, we'll discuss the tools you can use to grow your publishing business in that direction.
[text_ad]
A Surge in Digital Subscriptions for News Publishers
It's no secret that while the pandemic killed ad revenues, it made up for it in some part with abundant digital subscription revenues for publishers who already had solid digital subscription programs in place. According to FIPP's Q3 2020 Global Digital Subscriptions Snapshot, "Publishers who invested in their digital subscription model enjoyed early success during the lockdown with a report by Press Gazette showing that 10 leading news publishers had added over 1 million subscribers by June."
Let's dive into a few more fun facts, from that study, which FIPP has considered "a ray of hope" amongst the current COVID crisis:
That aforementioned growth by the New York Times is a 50% growth over the same period last year.
A May report from Zuora showed that "subscriptions to digital news and media (including video, e-learning, and communication) were growing by a staggering 300%" with revenues increasing by "more than 350% over the past seven and a half years, and is growing 5 times faster than the S&P 500 industry benchmarks."
"Zenith predicts that global advertising expenditure will decline by 9.1% this year," which is compared to the 2008 recession, where it dropped by 9.5%, and pre-pandemic estimates, which was that it would grow by 4.3% in 2020.
Specifically, in newspapers and magazines, it's predicted that print advertising will decline by 21% this year for newspapers, and 20% for magazines with no recovery expected in 2021.
After a number of global publishing companies were listed as closed due to the pandemic, the report says "The US magazine media market seems somewhat better insulated against the pandemic shock as the majority of its print reader revenues are generated by subscriptions."
In the introduction to the report, it reads, "It remains a source of disappointment that the magazine industry continues to largely ignore digital subscriptions. This must change in the coming months, as the dramatic collapse in the advertising market (one estimate suggesting it will be down by more than 9% this year) shows that media businesses cannot rely on advertising in times of crisis."
[text_ad]
Special-Interest Publishers are Seeing a Rise in Digital Subscriptions, Too
In 2020 we've experienced a world-wide pandemic, and it's an election year, so it's expected for news organizations to grow when people are consuming news more than ever, and want more integrity in the content they consume.
But as we reported back in May, the special-interest publishers we work with also experienced a bump in digital subscriptions this year, as they luckily had the systems in place to take advantage of the extra website traffic they received when COVID struck. For March and April, our publishing partners saw an increase of 79% in digital subscription orders.
We recently ran the revenue numbers for three of our special-interest digital-only publishing partners with all-access membership offers, to see how their 2020 revenues compared to their 2019 revenues. These were their results, after any refunds or cancellations, comparing digital subscription revenue January through September of 2019 to January through September of 2020:
An investing publisher with multiple advisory newsletters and a handful of all-access membership programs is up 30%
A crochet publisher with a digital magazine archive of patterns and an all-access pass increased revenues by 30%
A food publisher with an all-access pass that includes cooking videos, magazine articles, and cookbooks, is up 108%
It's important to note the existence of an all-access membership offer for all three of these publishers because it's their best-performing subscription product and a big part of why their subscription revenues have increased.
How to Increase All-Access Memberships
We talk about increasing digital subscriptions on an almost daily basis here at Mequoda Daily, so here are some links to our most useful posts on creating and properly marketing all-access memberships to drive your digital subscription sales:
In the comments below, please let us know what else you'd like to know about growing your digital subscriptions.