What to look for in the best publication management system, from Haven Nexus, to WP Member, MemberGate, aMember, and SubHub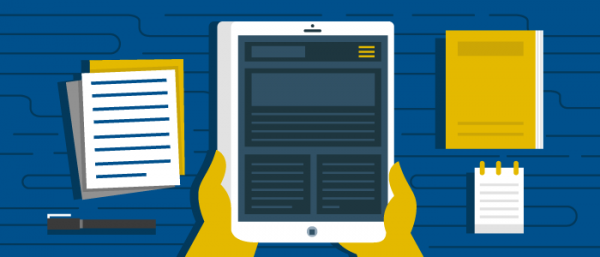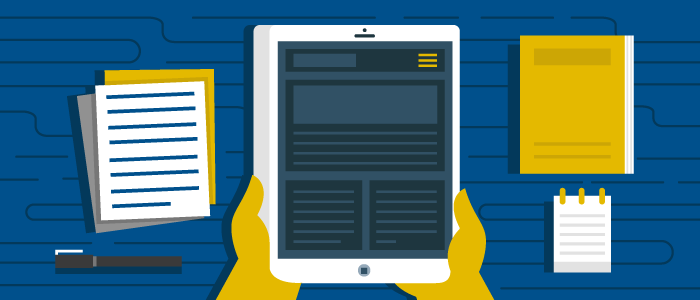 If you are a magazine publisher, it behooves you to remember what makes the medium special. Although many print editions have disappeared, the format's attributes make it desirable for some part of the reading population. And, whether in paper, tablet or web, the essential attributes of a magazine will not change.
Consumers who want to engage with magazines are doing so because publishers have not changed the characteristics that they have enjoyed, and made the medium popular for so long.
We'd like to talk a little about these important characteristics and how they translate to the digital form. As your publication is transformed from print to digital, make certain it doesn't lose even one of these essential attributes, which define the user experience and make magazines unique and ageless.
[text_ad]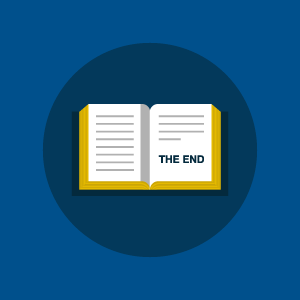 Magazines are linear. They are designed to be read from front to back, and have covers and a table of contents. Compare that with other media, where the articles constitute hundreds of pages, are arranged with taxonomies and hyperlinks, and are not linear.
Magazines are finite. Magazines share this characteristic with books, movies and other media, but not Internet websites. The web is an infinite medium, with no beginning or end. You can never finish it. Humans desire closure, which magazines provide.
Magazines are periodic. Weekly, monthly or quarterly, magazines are periodic, based on how often the user wants to consume content, and how often the content is needed and changing. If you are a knitter, and you need six new knitting projects each year, a knitting magazine that is delivered six times annually is ideal for you.
Magazines are cohesive. Part of the appeal of a magazine is that it has been edited and curated. Its editors have culled out the most interesting and most relevant content for the reader. The content is not comprised of an isolated collection of articles or stories. Instead, the editorial content is connected and cohesive.
Magazines are portable. Users can fully experience a magazine on the beach or on the bus. Tablet computers do not diminish this experience. But laptops, desktops, e-readers and smart phones were not adequate media for the digitization of magazines. Going forward, tablets will do for magazines what e-readers have done for books; they will kickstart a resurgence of reading among literate people who consume elite media.
Magazines are textual. Newspapers, magazines, and books are all elite media as compared with television because they are textual. Magazines and magazine articles are text first; photographs are ancillary. This will not change as magazines are delivered on tablets.
Magazines are collectible. People like to own magazines. For some specialty magazines such as Sunset and Interweave Knits, as many as 70-80 percent of subscribers keep their back issues for future reference. At a magazine website, users must be able to download an issue of the magazine. If not, it's not a magazine website.
Going forward, magazines will be universal and searchable. In the future, magazines will not be limited by platform. Readers (subscribers, or members) will expect to be able to access the content of your magazine on any platform that delivers four-color-saturated, editorial content. Currently, that means desktops, laptops, and tablets.
[text_ad]
Mequoda's best publication management system: Haven Gate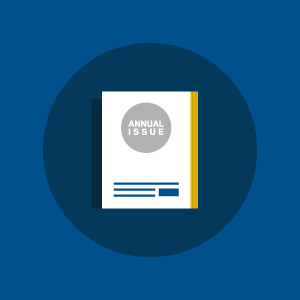 To bring these attributes to online editions, Mequoda developed the suite of tools and managers in our Haven Gate module – part of our Haven Nexus customer experience management system.
Haven Gate allows publishers to create web-based, linear versions of their magazines with a minimum of hassle. Like the print versions, readers can start and finish a web magazine issue – something that never happens on a web site. Publishers can keep their unique magazine experience while taking advantage of the unique tools available on a web site, such as search and linking.
Economically, web editions allow publishers to take advantage of contrast pricing, along with the benefit of having a highly coveted, archive-rich web edition that consumers greatly value.
Haven Gate is defined by three primary traits:
– Is the magazine free or paid?
If your magazine is free, Haven Gate Lite helps you manage access to your issue archive. Registered users can access and view the issues and search them by category, not just as a linear issue search.
If your magazine is paid, the module provides the same functionality, but also includes a tool to manage the paid order flows, pricing and marketing offers.
– Is it a single magazine brand or multiple magazine brands?
– Is it integrated with a third party fulfillment system or does Haven host all the commerce?
If no third party fulfillment system is required, the backend user interface for Haven Gate Pro allows the operator to set up multiple offers for a single product. Some of the variables the operator can set include price, premiums, and term. Source codes are assigned to each offer and the system will display the appropriate offers to a potential customer based on the source code.
If Haven is integrating with a third party fulfillment system, all commerce takes place on webpages hosted by the fulfillment system and all offer management and customer records are handled there. The API then sends entitlement data back to Haven, to enable access to the web edition.
Other à la carte publication management systems
If you want to create the best web magazine experience without Haven Gate there are several membership website options that can support the key subscriber access functions. When evaluating the options, here are some things to consider.
If you are using WordPress you will have several plugins to choose from (WP Member for example), and Joomla also presents some options to keep the membership section of the site on the CMS.
Some of the stand-alone options include a content management system of some type, but if you already have a CMS, you are going to want to check the compatibility options. Some of the stand-alone options include MemberGate, aMember, and SubHub. Functions vary, of course, based on price.
Some solutions offer monthly pricing or one-time payments. Paying a one-time fee means you take care of the web hosting, while monthly usually means it includes hosting.
Haven Nexus is built with efficiency in mind
Haven Nexus CXMS is a state-of-the-art SaaS content management, content marketing, and content publishing tool – built, owned and maintained by Mequoda – to enable all the functionality that multiplatform publishing businesses need to be successful and profitable.
Unlike retrofitted websites with disparate systems that make customer service and reporting more difficult, Haven Nexus gives you a complete, central database that informs your marketing decisions and helps you maximize the lifetime value of each subscriber. We manage all the infrastructure, so you never have to look under the hood.
We've even identified the best partners so you don't have to research software, email, hosting, and other functions on your own, or take stabs in the dark. When you put your system management into the hands of the industry's only strategy-centric provider, your organization reaps the benefits of stress-free technology, content-focused implementation and ongoing profitability.
Schedule a 30-minute complimentary consult with Mequoda's founder Don Nicholas to learn more about Haven Nexus.