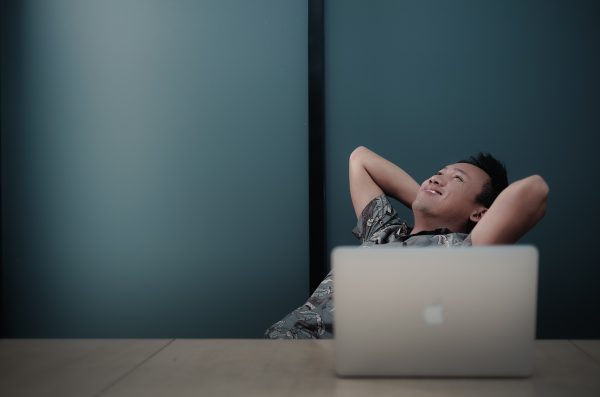 We've discussed  how savvy publishers are combining their legacy magazine subscriptions with magazine libraries to create magazine memberships using the Internet.
Now we'll we take a look at how publishers can use contrast pricing and the principles of economic behaviorism to maximize revenue and retention rates.
For this discussion, let's take a look at the Biblical Archaeology Society; their magazine subscription and their magazine library. This case study also offers the opportunity to see how a print magazine subscription and a tablet magazine subscription are managed as part of a larger magazine membership.
The Biblical Archaeology Society has shown tremendous growth year after year since implementing the Mequoda Method, starting back in 2010. They are a very old prestigious organization and magazine brand (Biblical Archaeology) that, like most niche magazines, decided to go through the Mequoda transformation after seeing traditional direct mail and newsstand sources decline in sales, just like most magazine brands.
With the launch of  Bible History Daily in 2011, they welcomed an entirely new global audience online through their free portal, plus the subsequent launch of the BAS Library, an online archive including over 40 years of Biblical Archaeology Review (1975 to present), 20 years of Bible Review (1985 to 2005 complete) and 8 years of Archaeology Odyssey (1998 to 2006 complete).
Here's an interesting test result that may help you in your magazine marketing endeavors.
About two years ago, we had the privilege of taking over all membership and subscription marketing for the Biblical Archaeology Society. Our mandate was to dramatically increase their online membership and subscription revenue. After just 90 days, new online subscription and membership revenue increased by 130%. Compared to the the year prior, new subscription revenue more than doubled.
What changed? We sold the magazine membership, not the magazine subscription.
When comparing the average result of a campaign that focuses on selling their membership product, BAS Library these efforts generated response rates that were about 3x higher than similar efforts designed to sell subscriptions which focused on the current and future issues of the magazine.
The magazine subscription was for sale at the price of $24.97, so with an all-access membership at $34.97 and the web membership at $29.97, revenue per order grew 20 to 40% higher.  As we've reported in the past, the two magazine membership offers generate well more than half of the total response thus creating an average yield per order of $31.46 dollars which is an increase of 26% over the $24.97 subscription price.
Testing is always going on at BAS, so you may not always see that exact offer, but it's the one that consistently drives the highest revenues, and there are many pricing options available that can be tested and rotated to maximize revenue and retention rates, for any magazine.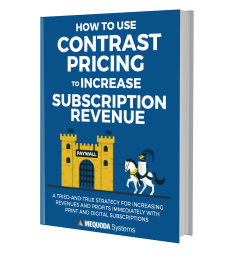 Learn how to choose the best subscription pricing & single-copy pricing strategy for your subscription websites & subscription apps when you download a FREE copy of How to Use Contrast Pricing to Increase Subscription Revenue.
Another example is the American Ceramic Society, where, over the last ten years, we've helped double their total revenue.
We built and optimized a completely integrated online marketing and publishing system for them which allowed them to increase their paid product inventory. Today they are a fully integrated membership marketing system that includes four subscription offers, hundreds of individual products, and a membership product that allows them access all the benefits of being an International Ceramic Artists Network member for $12.97 per month.
The cost of $12.97 per month isn't a high ticket for any product, in fact a subscription to Netflix costs more. But for that price, members get every edition of their magazines, plus CLAYflix, their instructional video streaming service, a huge database of ceramic recipes, mentoring, discounts, and waived entry fees into contests. For the professional ceramic artist, $12.97 per month is a small fee, and it's one that helped double their revenue in under three years.
University Health News is a third example. UHN is a leading resource of research-backed health information from leading medical schools, hospitals and health centers. Their content is written by doctors, health writers and medical editors.
UHN has eight premium publications, each with their own membership websites, where subscribers can choose a web subscription $1.67 monthly, billed annually, or the print edition for $2.07 monthly, billed annually. For forty more cents per month, subscribers can choose all-access membership where they get access to both for $2.47 monthly, billed annually. Like the examples above, the choice of just 40 extra cents per month is easy for most consumers.
To keep revenue increasing beyond this initial boost, we launched a Six Sigma marketing campaign. We've written extensively about Six Sigma offer testing in the past.
In the first 30 days using Six Sigma, we increased their system revenue by 50%. With over 24 products in total, the Six Sigma framework helped to figure out which creative would provide optimal performance for each of the products.
The point I'm making with the examples above is that the answer to magazine membership website marketing's biggest question of how to price, isn't a single answer. It lies at the end of a series of tests that tempts your audience with different offers and copy.
The exact price is up to your audience to decide, however the principles of contrast pricing, and economic behaviorism should be learned and used as a part of that offer development, and a methodical Six Sigma marketing plan should be deployed to find out what does the best job of increasing revenues and renewals.
Over the past two decades, we've guided more than 300 niche publishers through the process of transforming themselves from legacy print publishers into multiplatform operations that often dominate their industry niche and generate operating margins that surpass those created by their legacy print business. Learn more about how we can help you apply these strategies to your publishing business by scheduling a FREE consultation today.