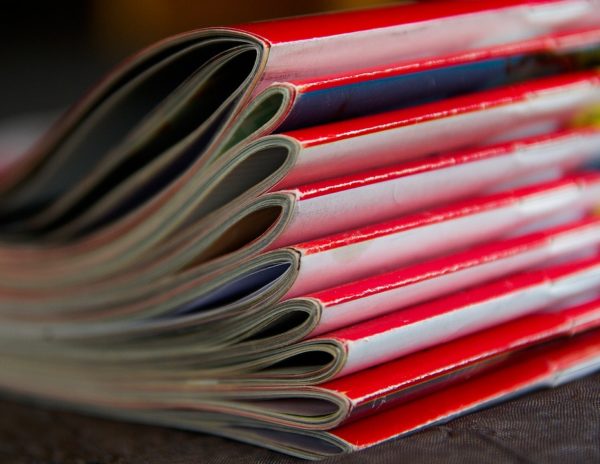 Meredith considers Time Inc. content more deeply; Digital publishers at AMI buy multiple titles; Content is being used differently on social networks to bridge the Facebook gap
Digital publishers buy and sell properties to enhance their brand, while packaging and distributing content in various ways to connect more easily with their audiences. Today's news looks at digital publishers who are using new content differently, in terms of promotion and beyond.
We begin today with Meredith, which is working on news ways to make revenue from its Time Inc. titles that it acquired this past winter. Digiday reports, "Now that it's bought Time Inc., Meredith is focusing on wringing more revenue out of Time Inc. titles. This week at the Food & Wine Classic in Aspen, Colorado, a team of seven writers, producers and videographers has been holed up in a house paid for by San Pellegrino, churning out branded content for advertisers from Patrón Tequila to Microsoft."
[text_ad]
"The Classic has always been sold as one of the crown jewels of Time Inc.'s events, but this is the first year that Food & Wine's editors used it to generate content for brands or editorial use. That capability brought in dollars from new and existing advertisers, including KitchenAid."
The article continues with examples of other Meredith titles following a similar path. "Other titles are working with advertisers in new ways. Next week, Real Simple will launch a cooking school video series on Facebook Watch that brands can pay to place products in. This summer, Real Simple will launch a new shopping section on its site featuring Real Simple-branded products and others picked by its editors. In the fall, it's launching an apartment in Brooklyn called Real Simple Home, which will be used to model design ideas, throw events and generate editorial content."
Our next story visits American Media Inc., which has acquired some new magazine content so it can tighten its grip on the market. Page Six reports, "AMI has purchased In Touch, Life & Style and Closer from German publisher Bauer."
"It also picked up its teen titles including J14, Girls' World and Lifestory."
The article continues with information on the company's strategy. "The company's strategy has been to squeeze profits from the titles — which have generally been struggling to hold on to readers — by using one staff to produce an ever-growing number of magazines."
Our last story looks at digital publishers who are taking new opportunities to get more from social strategies as Facebook flounders. Digiday reports, "Since Facebook changed its algorithm earlier this year to prioritize users' content over brands' and publishers' content, some media companies have found a way to boost their Facebook audience, using, of all things, Facebook-owned Instagram. Some are using Facebook to grow their Instagram audience, and others see an opportunity to use Instagram to fortify their Facebook audience."
The article continues with an example of this strategy. "On June 1, digital media company First Media began cross-posting two of its publications' Instagram Stories to Facebook Stories. First Media was able to increase the Instagram followers for its So Yummy and Blusher accounts when Facebook viewers tapped on the cross-posted Stories to view the publications' Instagram profiles. Within 10 days, So Yummy was increasing its Instagram followers by 34 percent to 6,358 new followers a day from what it was adding previously, said Yuval Rechter, First Media's head of digital. On the same basis, Blusher saw its average daily additions increase by 284 percent to 2,301 new followers, he said."
Do you want to become a better digital publisher? If you'd like to discuss how we can grow your audience, revenue and profits, please reach out to schedule a no obligation chat with a member of our marketing services team.