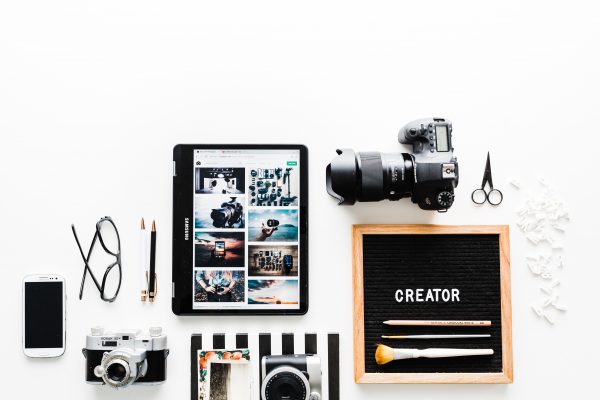 New website strategy element looks at Engaged Consumer Minute; Digital publishers starting to use Nielsen's Digital Content Ratings; How adtech benefits publishers
Advertising and website strategy evolves as publishers find the best channels, advertisements, and processes to follow. Today we're looking at some new elements in online advertising.
We begin with a new model that some may decide to utilize more within their online advertising strategies. MediaPost reports, "At a time when so-called "rewarded, opt-in" advertising models are gaining steam on Madison Avenue, MediaPost asked Advertiser Perceptions to poll a representative sample of advertisers and agency executives on what they consider the per-minute value of engaged consumer attention is worth."
[text_ad]
"Turns out, it's a median of $1.81, but marketers averaged about 10% more — or a median of 17 cents more per engaged minute — than agency executives."
The article continues with more information on this model. "Many of the "rewarded," "opt-in" or other incentivized models being explored don't necessarily offer consumers cash for completing an engagement with a brand's advertising. The dollar valuations serve as a baseline for understanding the economics of what could be a new model for value exchange in the advertising world."
Our next story follows Business Insider's foray into using Nielsen's Digital Content Ratings to better communicate with marketers. Digiday reports, "Business Insider went to the effort and expense of making its video audience measurable through Digital Content Ratings so it could talk to marketers in the language they're used to. For all the big top-line stats the Axel Springer-owned publisher can throw around — it gets 3 billion video views per month — buyers are used to evaluating audiences using Nielsen."
However, will this process be successful for publishers? "It's unclear if using Nielsen will help digital publishers get advertisers to shift their TV spending to digital. But publishers say the effort is worth it if it helps them explain the size and composition of their audiences."
The article continues with theories on how the digital video market may evolve. "As third-party measurement takes root, the market for digital video may begin to bifurcate, with big publishers capable of selling reach and small ones pitching campaigns tied to performance, a growing area of focus among marketers."
Our last story of the day shines light on the value of adtech and martech for publishers. PublishersDaily reports, "Ad tech uses cookies, cross-device methods, machine learning and AI."
"Martech leverages marketers' one-to-one relationship with a known person in channels where people log in, like email or social. Accuracy is paramount. There is high fidelity and low fraud. Unlike ad tech, the technology is battle-tested, enterprise-grade and in authenticated environments."
The article continues with the web strategy publishers are using to combine the two. "Bringing the two together means that advertisers and publishers can do one-to-one marketing in all of those environments, including the open web. The opportunities are limitless between ad tech and publishers. Much has been made about reaching quality audiences in well-lit, brand-safe areas."
"According to eMarketer, 45% of B2B marketers said data targeting reach into specific audience segments was important in deciding which media partner publisher to choose. Another advantage for publishers is the ability to increase CPMs for their inventory… eMarketer also found the top two reasons publisher have implemented header solutions include: increased CPMs (48%) and increased yield (31%)."
Are you among the content publishers who need to evolve your website strategy? If you'd like to discuss how we can grow your audience, revenue and profits, please reach out to schedule a no-obligation chat with a member of our marketing services team.