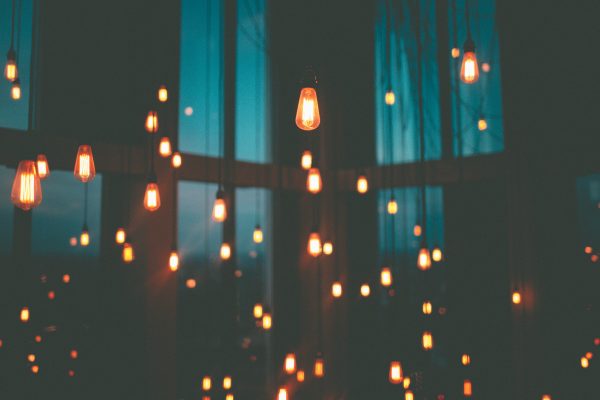 Three premium membership programs that are aiming to double and triple company revenues in the next five years
You would have to be living under a rock in 2018 to have not noticed that premium membership programs for publishers are all the rage. After flirting with all forms of digital advertising, magazine, newsletter and website publishers have concluded that consumers will pay for premium content.
It is the outcome of a perfect storm. Amazon taught consumers to use credit cards, and along with Netflix, convinced them that paying for premium content was a good idea. Then the election cycle and our current president made it clear that there was news … and there was fake news. This has been extrapolated to high-quality content that is accurate and reliable, while other forms of content can be downright dangerous.
Over the past few months we've launched three new premium membership website programs bringing our total to 70 under management. Moving into 2019, we are 100% focused on helping legacy publishers launch premium membership programs that leverage their brand, their content and their customer relationships.
Here's a quick look at three clubs we've just launched:
Country Living Back Porch Club is the premium membership program for people who love Country Living magazine and the lifestyle it chronicles. Subscribers to this premium membership program get instant access to the Country Living Back Porch Club website, including the current digital issue of Country Living US edition and Country Living UK edition, plus access to the searchable Country Living Back Porch Club Library which includes 3 years of issues of Country Living US edition and 1 year of Country Living UK edition. Subscribers also get all future US and UK web editions, plus US print editions delivered to their door. It also includes special collections available only online covering topics from holiday decorating to salvage style to tiny homes.  Our team is also currently in the process of adding another 7 years of Country Living US issues and 4 more years of Country Living UK issues.
The Old Farmer's Almanac Best Value Club is dedicated to the almanac enthusiast who wants more than a print copy of the annual icon. In 2019, subscribers to this premium membership program get what they want most: the printed collectible edition of The Old Farmer's 2019 Almanac. But they also receive a bundle of print extras, like the 2019 Gardening Wall Calendar, copies of the 1819 and 1919 editions, and The Old Farmer's Almanac EXTRA! —a treasure trove of digital updates and Almanac content not found in the printed edition, including audio and video multimedia content.
Recipe Lion Cooking Club leverages one of the country's best known online cooking brands with premium instructional content that is well prepared and inspirational. Subscribers to the Recipe Lion Cooking Club get the chance to learn from an internationally trained chef, Addie Gundry. Upon logging in, subscribers get dozens of step-by-step cooking classes led by Chef Addie. Professionally tested recipes are available to print for each cooking class, as are special collections around popular topics, tips, and tricks, taught by Chef Addie.
As a 30 year veteran of the publishing industry, I learned long ago that consumer revenue is more predictable and more compatible with the goals of any publishing organization. Our content producers revel in producing high-quality accurate content that is completely aligned with reader needs. Suffice to say, that advertising revenue has no such alignment.
If more consumer revenue is what you're looking for in 2019, consider the above examples and how they might be inspirational for your organization in producing one or more premium membership programs that are dedicated to consumer needs.
To chat with me or a member of our executive team about how we might partner with you to launch a new premium membership program, schedule a time to talk.