Most publishers are only using one or two of these email call to action ideas for building an email list to sell more magazines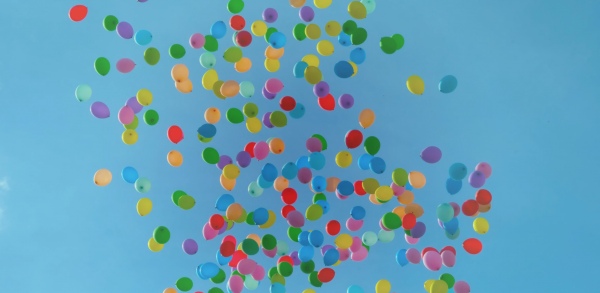 Did you know that by pairing unproductive employees with productive employees, you can actually improve productivity overall?
Cornerstone OnDemand conducted a study of more than 2,000 tech company employees with a dataset of two years. They wanted to determine if rearranging the seating plan in an organization could improve productivity. So for example, keeping unproductive employees together would keep them unproductive, but arranging them so that a productive employee was paired next to each of them would increase their own productivity.
According to the researcher's article in Harvard Business Review, 25% of people in their sample were productive workers, 25% were quality workers, and the remaining 50% were generalists. Their findings? "When productive workers were seated next to quality workers (and generalists were grouped together), we found a 13% gain in productivity (speed of work) and a 17% gain in effectiveness (fewer unresolved tasks) in that group."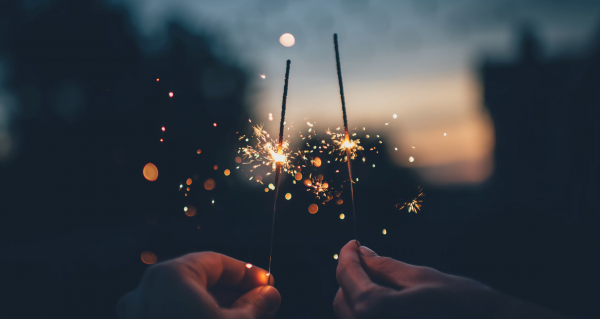 Email call to action ideas for building more effective and targeted email lists
So why not "sit next to" some of the most successful niche publishers we know and see how you can improve your own performance?
Improving email capture rates is a huge priority of publishers and we already know the niche publishers who are doing it best. By implementing these website architecture changes below, we guarantee you will see an increase in email capture rates, just like the productive publishers we work with.
1. Free Offer Floaters: Named a floater because it appears to float onto a webpage. This was a method created in order to fight back against pop-up blockers. While it may look like a pop-up, a floater does not open in a separate window and therefore cannot be blocked or banned. The floater order form is a tactic for increasing landing page conversion rates and may be used at nearly every entry point on a website, though it's usually better to set a cookie to let the floater appear to the user only once upon entry to the site. For most of our sites, these floaters, similar to pop-ups, are bringing in 35-60% of email subscribers.
Google has recently asked publishers not to show Floaters to mobile visitors on the first page a user visits, because it can hide content. We support and oblige by this rule. Instead, we use mobile-friendly interstitial ads, like something we call the "pencil ad" or a "ribbon floater" which appears at the top or bottom of the site, but doesn't hide content. (More on Floaters here.)
2. Embedded Text Ads: After a few paragraphs of every article, sometimes a few times per article if it's long, we recommend adding a text link or a text ad in the middle of your content that offers a free eBook or download. The free download should be contextually relevant to what your post is about so that it's a no-brainer to the person reading. Once someone downloads a free eBook, they will be able to log in and download more eBooks. While they're logged in, they will no longer see text ads for free products, but should begin to see text ads for your magazine, or other paid products. (More on text ads here.)
3. Order Forms in Editorial (OFIE): This order form—either for a free download or a paid magazine subscription—appears within editorial content on a website, most often found on article pages and category indexes. This is because it's easier for a publisher to get more subscribers or sales by placing OFIEs on a page that is heavy with content and likely to be indexed by search engines. When collecting emails, OFIEs simply require a user to supply his or her name and address and click "submit." Like Text Ads, this transforms into an OFIE for a paid product once a user is logged in.  (More on OFIEs here.)
4. Order Forms in Navigation (OFIN) – Designed similarly to an OFIE, these signup forms appear in the navigation panels of a website usually to the right or left. The customer/end user fills them out to sign up for the email newsletter. Like Text Ads, this transforms into an OFIN for a paid product once a user is logged in.
5. Freebie Widget: To build SEO juice and guarantee a ton of inbound internal links to your free download landing pages, try a freebie widget. All you need to do is create a list of your free white papers and include them in the right- or left-hand navigation of your website. By including them here, you're ensuring they're repeated on the persistent navigation theme of every page of your website.
6. Navigation Links: If you have free reports, go ahead and slap a "free reports" link in your main navigation. Everybody loves the word "FREE!" (And don't forget to promote your magazine in these free reports!)
7. Online Buyers: If someone has just bought a product or magazine subscription from you, there's no better time to convert him or her into an email subscriber than right when they're comfortable enough to give you money. Add an automatically checked box to all of your order forms that ask them to subscribe to your email newsletters. This is especially important if you have more than one magazine or other products you can promote to your already paying subscribers.
8. Orderflow Abandons: When someone abandons an order, you might lose them forever. One of the best ways we've seen a publisher snag email addresses from this opportunity is by David Baum of Golf Odyssey. When someone abandons the checkout page, they get a pop-up that offers them a free trial subscription.
9. Email Text Ads: In all of our daily email newsletter templates, we place text ads in between our featured articles (more on our email stack template) and we diversify these ads. Some are for paid products, and others are for free products. We generally include the products we want to sell most in the top text ad position, and the free download email text ads at the bottom. You might be thinking, "but wait, how does this build email circulation if the people receiving the email are already subscribers?" Good question! The idea here is that this email can be forwarded to friends and colleagues. Also, if you have a good collection of freebies to highlight, you might be showing subscribers a freebie they've never seen before. They might visit the download page and decide to share the link with a colleague from there.
10. Email Circ-Builder Spotlights: Once a week, we suggest sending out a "circ builder" spotlight email. This email promotes one free report you offer on your site. Use language in this promotion to suggest readers forward it to a friend so that you might be able to convert their friends and colleagues into new email subscribers when they download the freebie.
Now it's your turn. How are you converting website visitors into email subscribers?