Publishing is at a crossroads. Are you ready?
No one is in business to fail. But with demand for digital content off the charts, no one can afford to put off making the transition to online publishing. Why, in just a few weeks, Newsweek will publish its last print edition ever. Are you ready to make Internet publishing your main – or only – revenue source?
If you or anyone in your organization needs to catch up to online publishing … if you have new team members or want to promote staff to online publishing positions … if you have the slightest doubt about your organization's readiness to tackle the digital world, the Mequoda Internet Marketing Intensive is mandatory.

The one online publishing event you must attend this year
The Internet Marketing Intensive is the only complete, fundamental course available to publishers that includes a comprehensive blueprint for online publishing success, from keyword research and analytics to SEO copywriting to digital business plan development. See our agenda HERE.
At the Intensive, you won't sit in a huge auditorium listening to a lecture. Nor will you learn complicated, far-out techniques that are meaningless to you. Instead, you'll sit with – and network with – a small group of your peers and Mequoda's expert instructors in an intimate educational environment. (We strictly limit the number of attendees to just 42!) And you'll take home a complete infrastructure for everyone in your organization, including publisher, editors, and marketers, that you can start implementing right away.
Your audience development team will learn the latest techniques of SEO keyword research and analytics. Editors will discover how to write optimized copy that will drive organic traffic. Everyone will return to the office on the same page, understanding the overall strategy and ready to take your company successfully into the digital age.
Online publishing is changing every day. Are you confident that your skills are up to date – and up to the challenge of online profitability?

The Internet Marketing Intensive is the definitive course in online publishing. Demand for digital content is growing exponentially, and no publisher wants to leave money lying on the table … or worse, become irrelevant to its audience. That's why we designed the Intensive to deliver everything you need as you make this business-critical transition. Our instructors do this all year long for clients large and small, B2B and B2C, so we have bulletproof best practices that we teach at the Intensive.
Best of all, you can question our experts to your heart's content, to ensure that you get exactly what your specific organization needs! BONUS: When you attend the Intensive, you also get two hours of consulting time with our experts afterwards – a value of up to $900!
So don't wait for the Internet to leave you behind. Register today for the Internet Marketing Intensive! You can't afford not to!
Best regards,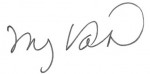 Mary Van Doren
Chief Creative Officer
Mequoda Group
PS: Remember, attendance at the Intensive is strictly limited! Don't wait, register right now!
PPS: Bring every member of your team who needs to master online publishing, and take advantage of our $500 multi-person discount!