Social media marketing for magazines has become an art form of sorts, and some publications are leading the pack
It's 2018: If your magazine doesn't have a social media presence by now, then you're light years behind the competition. It used to be a struggle to get buy-in from the higher-ups and prove the value of social media marketing for magazines (heck, any industry), but all of that has changed. Facebook, Twitter, Instagram, Snapchat, Pinterest—they're all fair game and should play an integral role in the way your publication shares content and engages with readers.
Any publisher can create a page and share links to articles every day, but the ones that can see beyond the obvious and try different ways to get their magazines recognized are the ones who are winning the social media game. Here are a few of our favorites to help you get your creative juices flowing.
Social media marketing for magazines and who is getting it right
GQ, Instagram
GQ has got Instagram wrapped around its little finger—Instagram is responsible for 70 percent of the publication's social media revenue. The magazine knew they had the following and the content, so they took it one step further and began to monetize the platform using social advertorials that integrated paid brand promotions in non-obvious ways.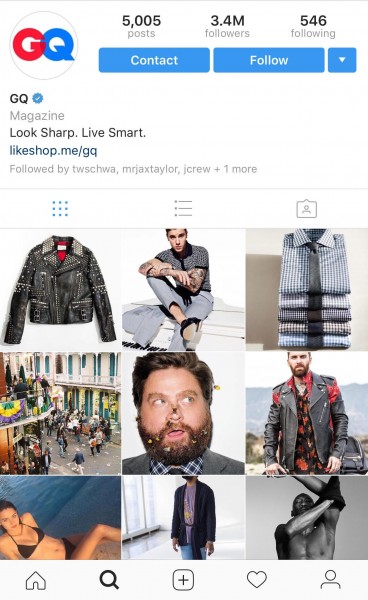 New York Magazine, Instagram
Attracted to the intimacy of Instagram and its potential for platform-specific storytelling, New York magazine has experimented a lot with the growing social media app. When they published their "Cosby: The Women" issue, they used the stunning photos and video interviews they already had and adapted them to create a unique Instagram experience the called "Audiograms"—a static image with a pull quote overlay, with 15 seconds of audio loops on top and a narrative story in the caption.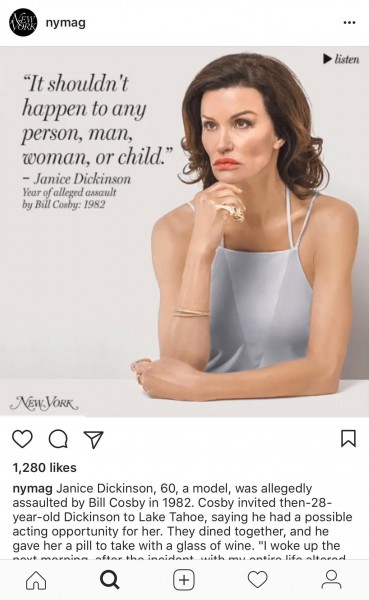 Newport Life Magazine, Facebook
As a smaller, destination-specific magazine, Newport Life magazine uses Facebook to drive interest in upcoming issues. Newport, Rhode Island is a tourist destination, but it is also home to very loyal residents, so the magazine will sometimes combine beautiful imagery with ploys to guess where they are currently shooting a feature for an upcoming issue.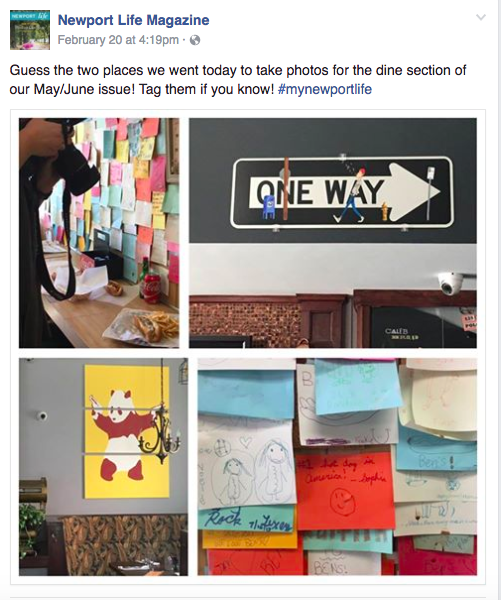 Bon Appetit, Twitter
Bon Appetit is a well-respected magazine for readers who enjoy recipes and cooking, but the name itself sounds a bit stuffy. To appeal to more readers and show they've got the personality to spare, Bon Appetit is quite witty on Twitter and has clever one-liners that prove social media marketing for magazines doesn't have to be boring.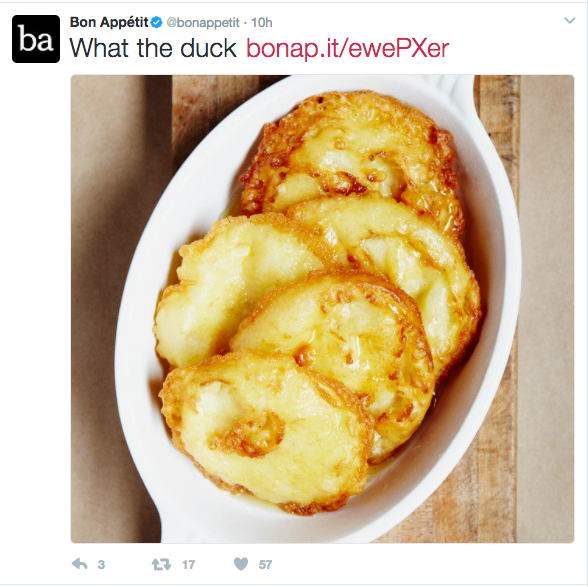 Of the Afternoon, Instagram
This international photo magazine has indeed found the right social media platform—Instagram—to show off the work of its many artists. However, in addition to carefully curating the photos in its feed, it also provides a link to buy exclusive, limited-edition prints from artists they've featured. It's a great way to build their brand, but also monetize their Instagram as well.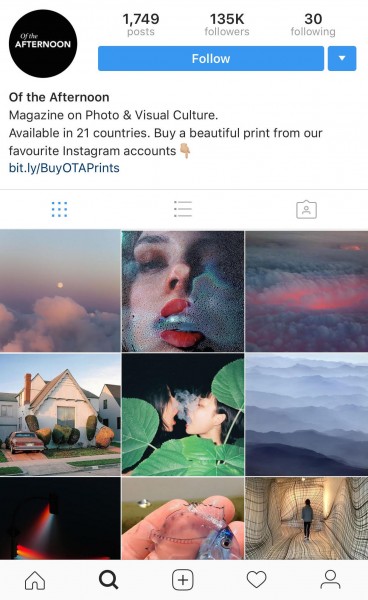 American Patchwork & Quilting, Facebook
American Patchwork & Quilting knows they're a niche publication with a very particular set of readers. They know the value of an engaged community, and instead of just posting links all the time, they also ask simple questions to prompt conversation among followers—and it's often quite fruitful.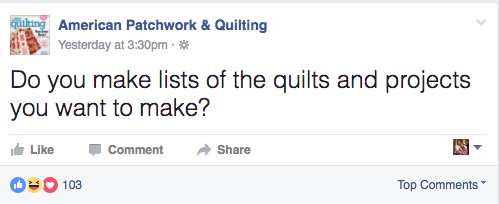 Travel + Leisure, Pinterest
When you're in the business of selling experiences, beautiful photos are worth more than a thousand words. Travel + Leisure magazine knows that when it comes to sharing the splendor of different destinations, there are certain situations where they can just let the photos do the talking—and that's what they've done on Pinterest. The magazine has over 100 unique boards on Pinterest (actually, 130 at the time this blog was written) and their photos have been pinned countless times.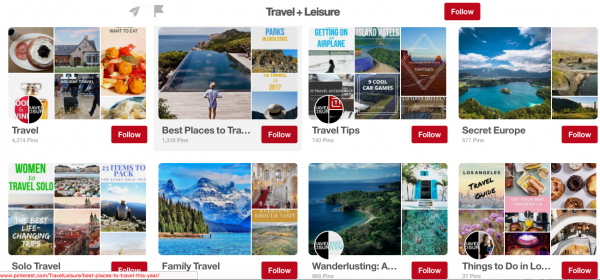 People, Snapchat
As a relative newcomer to social media marketing for magazines, Snapchat may be a little intimidating to some publications—but People jumped right in and made it their own. The popular magazine has used Snapchat to create almost an interactive version of their publication that incorporates video with text and music, cute graphics, and fun quizzes.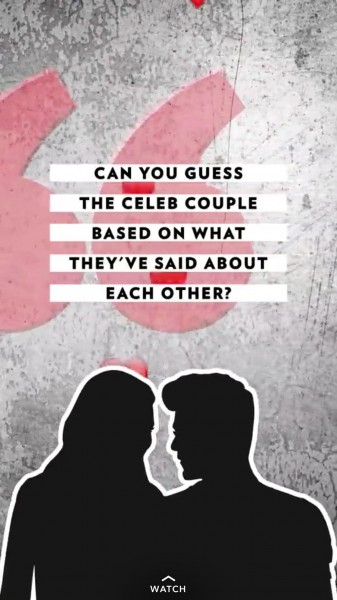 Grazia, Facebook
Nearly every publication is on Facebook, but Grazia was one of the first brave magazines to broadcast on Facebook Live. And they didn't just say hello—they put their entire publication process for the June issue out there live, unfiltered, and for the whole world to see. They created 14 Facebook live videos, ranging from ten minutes to hour-long shows, and generated 600,000 views overall.

The moral of the story? Don't be afraid to get creative with the ways you're marketing your publication on social media. If you're only on Facebook, look into other platforms and figure out if making the leap would make sense for your brand. You already put so much effort into producing unique and compelling content for your magazine readers—put that effort into social media as well, and you'll be unstoppable.
Which magazines are your favorite to follow on social media?