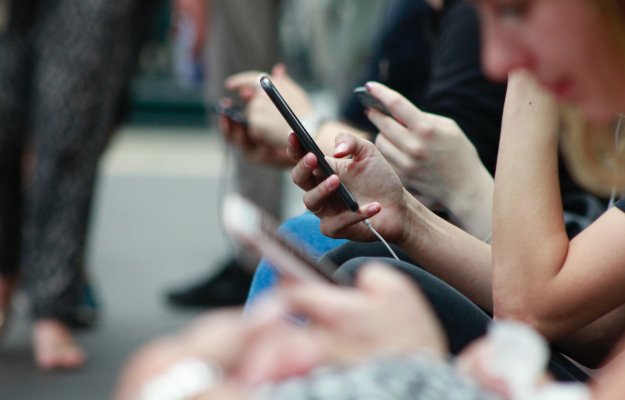 Everything we've read as observers of social media and publishing communities tells us that most marketers don't get a click rate on a Tweet of more than one percent, and in fact most marketers get less than that.
Meanwhile, publishers on Facebook are most often reaching less than 10% of their fans due to Facebook's algorithm which serves content that's been highly engaged with before any other content.
But increasing your click rate and even your engagement rate in social media isn't much harder than the efforts you go through to improve email open rates, or even search engine optimization. In each and every case you're going up to bat with your best swing and hoping it's a home run.
Of course it's not just about hope. You practice in between games, get a solid maple bat because it worked for Barry Bonds, and a few hundred practice swings.
[text_ad]
Honestly, half of the times we or our clients have hit a home run, especially on Facebook, we don't know why, and Facebook doesn't give us the tracking information to determine which influencer might have made an impact on its virality. Sometimes Facebook is much like a bizarro world in determining why some posts have more reach than others, despite no obvious difference in analytics from one post to another.
However, other times it's easier to identify the patterns of a post that does have a significant amount of clicks and likes, and more often than not, it comes down to the way the article is titled (although images play a big role too.) Heck, that's the Upworthy claim to fame, using the "you'll never believe what happened"  formula over and over again. Why? Because it works!
Writing article titles that get clicks in social media
The types of titles you write for social media are not always the exact same as what you use on your site. How many times have you tweaked the subject line on an email newsletter to increase open rates, even though the featured article title was a little different? That's fine, we like to keep our headlines sacred for SEO purposes, but in social media we have a lot of flexibility to try things out.
So for example, let's say you are a food publication and you're writing an article about ghee. Here are just a few ways you could take an article and transform the headline for a place like Twitter.
How-to: How To Make Ghee in Five Easy Steps
Benefit: Improve Digestion by Substituting Ghee for Olive Oil in the Kitchen
List: 10 Delicious Cake Recipes Using Rich Golden Ghee Instead of Butter
Tips: 10 Tips for Using Ghee in Any Meal
Reasons: 10 Reasons to Throw Out Your Olive Oil and Replace it with Ghee
You might have noticed a lot of numbers here.
Although you can find numerous blogs online that will confirm that lists and numbers perform best in social media, and even in search, The New Yorker had a great explanation of why they do:
Whenever we're scanning the environment for nothing in particular, our visual system is arrested by the things that don't fit—features that suddenly change or somehow stand out from the background. A headline that is graphically salient in some way has a greater chance of capturing our eye, and in an environment where dozens of headlines and stories vie for attention, numerals break up the visual field.
In a sea of words and images, numbers simply stand out every time. And they don't become exhaustive, like repeating "you'll never believe" at the beginning of every headline.
Another element of writing headlines that perform well, especially in social media, is surprise. Telling your story differently in a limited number of characters on Twitter means using uncommon words and phrases, a technique we practice often using CoSchedule's Headline Analyzer Tool, and because just about everybody out there is telling you the 10 best ways to …
Back in 2009, when researchers at the University of Athens examined actual readers' responses to headlines from English-language newspapers in the U.S. and U.K., ranging from hard news to tabloids, they found that people preferred headlines that were both creative and uninformative. Examples including THE SMELL OF CORRUPTION, THE SCENT OF TRUTH and FACE TO FAITH were strong leaders. They not only rated them as more interesting overall but also indicated that they would be more likely to read the corresponding stories. The New Yorker said of this research, "List-style headlines often provide that optimal balance of information and ambivalence, intriguing us just enough to click, on the chance that we'll come across something particularly relevant or exciting."
But how can we bring more to the table than just lists? In the past, we've gone over our 12x12x12 social media strategy where we write 12 unique Tweets for every article we write.
But what if we wrote 12 headline Tweets, and nothing else? Then we're just focusing on basic old-fashioned copywriting and that's something publishers know a lot about. Here are our 14 favorite headlines to use in social media.
1. REASON WHY Social Media Headlines
The Reason Why headline convinces the user "why" they should do something based on a number of "reasons". People respond well to lists, as you'll find out later, and according to the results below, they respond well to reason too.
5 Reasons You Should Always Be Looking for a New Job
The Single Most Important Reason You're Still Single
The Reason Why 20% of Husbands Cheat on their Wives
Why You're Never Going to be Happy
2. BENEFIT Social Media Headlines
Professional copywriters know to emphasize benefits over features. The benefits of my losing weight are enormous. My clothes will fit better. My feet won't hurt as much. I love the benefits of losing weight. However, one of the features of losing weight is something my doctor calls a "diet." I have a lot less enthusiasm for this feature than I do the benefits.
For example, a simple list of 20 Country Slow Cooker Recipes could become Top 20 Lazy Skillet Meals.
Lose Weight While You Sleep.
Earn $90,000 a Year Repairing Cracked Windshields.
Write a Blockbuster in 30 Days.
3. QUESTION Social Media Headlines
The linguistic structure of a question requires the reader to pause and respond. Question headlines generally pull well because they're short and entice the reader to find out the answer. In many cases, the reader already thinks they know the answer, and your headline is merely feeding their need for affirmation.
Would Self-Hypnosis Help You Achieve Your Goals?
Tired of Making Your Boss Rich?
Can This Marriage Be Saved?
Do You Think You Can Retire at 65? Think Again!
4. NAMEDROP Social Media Headlines
Dropping in names of celebrities or even household brand names can convince people to click because they provide validation and social proof.
Why Arnold Palmer Uses Quaker State Motor Oil
More Alaskans Drive on Michelins…
Tiger Woods Can Afford Any Car; He Drives a Buick.
5. HOW-TO Social Media Headlines
The how-to headline is more specific because it promises to reveal "how-to" achieve the benefit. It'd hard to write a bad how-to headline. Simply join a mouthwatering benefit to the words "how to."
How to Make a Fortune with a Foolish Idea
How To Bounce Back After Being Fired
How To Make New Friends As An Adult
How to Fake Running a Marathon
6. NEWS Social Media Headlines
If your email offers something new, something your customer can't get elsewhere, consider the news angle. Take the most newsworthy part of your article and put it on display.
Federal Home Loan Program Announced
Departing Boehner Jabs at Hard-Liners Who Showed Him the Door
10 IPOs that Could Double in 12 Months
Gold Prices Poised to Soar in 2016
7. FASCINATION Social Media Headlines
Fascinations are compelling, benefit-driven bullet points that motivate the reader to discover the answer. Fascinations exploit the reader's curiosity. Often, fascinations include the words "discover," "secrets" and "amazing."
Discover the Ultimate Options Trading System
16 Secrets For Shopping At Target That Will Blow Your Mind (that one is actually BuzzFeed)
Scientific Secrets for Raising Kids Who Thrive
Discover How Consumers Engage with Your Advertisements
8. TARGETED Social Media Headlines
This headline formula is very direct in that it specifically identifies its intended audience. 25-year copywriting veteran Mark Johnson told us that this is his favorite type of email subject line and we love it just as much for social. These headlines are about the reader, and as Johnson says, "more than any other topic, people want to read about themselves."
Attention Bostonians Who Need to Lose Weight
For Investors Who Hate Paying Commissions
Are You a Sales Pro Who Wants to Close More Deals?
What Every Investor Must Know about IBM
To the Road Warrior Who Hates to Travel
9. CURIOSITY GAP Social Media Headlines
Although I don't love to see this headline everywhere I look, they're still in use for a reason: people continue to click on them. But Upworthy and BuzzFeed aren't the only ones employing this headline archetype, several of the headlines below belong to Entrepreneur, Huffington Post and TIME.
This Designer Just Did Something Amazing To His Shelves… And Now You Can Too
You'll Never Believe What This Guy Did During an Airport Layover
You'll Never Believe Who Made Our Best Dressed List This Week
You'll Never Guess Who the 'Most Dangerous Celebrity' Is
10. LIST Social Media Headlines
Although we've already touched on this, it's clearly part of our favorite social media headline examples. In act you've seen it incorporated into almost all of our examples! Readers love lists because lists comprise convenient summaries. Note that the post you are currently reading is a list.
10 Win-Win Strategies for Quitting Your Job
10 Ways to Catch a Liar
10 Ways to Make Your Flight More Comfortable
10 Ways to Burn 1,000 Calories and Not Even Realize It
11. INTRIGUING PROMISE Social Media Headlines
Using the intriguing promise headline absolutely requires that you fulfill the reader's expectations with information that at least partially satisfies his curiosity. The article you are offering must completely fulfill the promise when they click in to read it.
The Lazy Man's Way to Riches
Hidden Money: 17 Markets that Pay
Wanted: People to Write Greeting Cards
Banking Secrets that Banks Don't Want You to Know
12. TEASER Social Media Headlines
A teaser social media headline is also intriguing, but without an implied promise beyond an engaging narrative. Teaser headlines must be followed by an expertly crafted story that instructs or entertains, otherwise the reader will feel deceived.
Do You Close the Bathroom Door When You're Home Alone?
Last Friday I Was Scared…My Boss Almost Fired Me!
Living Well for Less is the Best Revenge
Soon, an Economic Emergency Could Wipe You Out
13. COMMAND Social Media Headlines
The Command social media headline directly tells the reader what to do. It always begins with a verb that demands action.
Put a Tiger in Your Tank.
Invest in Gold Bullion.
Stop Needless Hair Loss.
Stop Waiting for the Right Guy.
14. URGENCY Social Media Headlines
Using urgency in the subject line is a time-honored method of creating anxiety. Some people respond better to the threat of losing than to the promise of gaining, however it's not the best performing subject line in this list. When used creatively and mixed as a hybrid with some of the others, it can work quite well.
Last Chance to See the Northern Lights Before They Dim for a Decade
25 Awesome Halloween Costume Ideas it's Not Too Late to Steal
Don't Wait for Regulators to Diversify Your Corporate Board
Don't Wait for a Disaster to Interrupt Business
What are your favorite types of headlines to use in social media? If you have one that gets clicks time and time again, let us know!
Editor's note: This article was originally published in 2015 and is updated frequently. 
[text_ad]