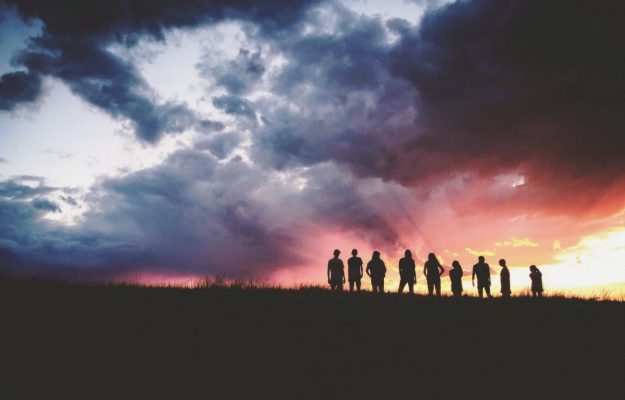 As we move into the brave new world of digital magazine publishing, one thing has not changed: your people are the absolute key to your success.
Over the past year and a half, we have built a new digital magazine publishing team from the ground up. I thought I would take a few minutes today to share with you brief job descriptions for the 30+ professionals required to execute our methodology, and to launch and operate a new digital magazine publishing system.
While it's true that we've helped launch more than 300 digital magazine publishing systems over the past decades, this is our first opportunity to run the entire operation from stem to stern. Because we support more than a dozen existing digital publishing and marketing systems, we had the advantage of drawing on an existing group of professionals who have worked together successfully, for years.
After more than 40 years in the business, I can say without hesitation that launching Food Gardening Network (FGN) has been the most exciting and rewarding experience of my professional career.
In addition to serving our food gardening audience, our entire team hopes to use FGN as a teaching tool that exemplifies best practices for digital magazine publishing and a working laboratory that can fuel the success of others.
[text_ad]
What follows are brief descriptions for the 30+ professionals that make up the Food Gardening Network publishing team:
As Executive Publisher, I am responsible for all creative, technical, and financial aspects of the network. As the senior member of the editorial team, it's my job to provide structural guidance, set standards, and coordinate activities with the technology and business teams ensuring smooth network operations.
Our Executive Director is responsible for coordinating and executing all network policy with a special emphasis on content frameworks, system usability, and network workflow. Our Executive Director is also responsible for developing and coordinating relationships with third-party partners involving both marketing and content sharing.
Our Executive Editor is the lead content generator for the team and is responsible for setting standards and prototypes for all frameworks and framework components. In addition to generating system content, the executive editor is responsible for quality control, calendaring, and assignments for all premium content across the network.
Our Editorial Director is the lead domain expert with responsibility for the technical accuracy of all content, editorial balance, and is the lead spokesperson for the brand.
Our Daily Editor is responsible for generating all daily content and managing distribution across all web, email, and social media platforms. The daily editor also functions as communications director for the network and first contact for all third-party websites and media organizations.
Our Contributing Editors are responsible for generating the individual reference collections including original research, creative direction, content generation and framework management.
Our Video Producer is responsible for planning, editing and deploying all video content for collections, magazine issues, and daily tips.
Our Photography Editor is responsible for working with the team to source and choose all still photography.
Our Copy Editor is responsible for spelling, grammar and adherence to our network style guide.
Our Associate Editors ensure that all content is properly loaded, formatted, scheduled and deployed.
Our Executive Systems Director is responsible for all systems technology and the day-to-day operations of the business unit.
Our Chief Architect is responsible for all user interface design, branding, and system functionality.
Our Engineering Team handles all development, upgrades and maintenance for all system technology including the website, email and system fulfillment capabilities.
Our Support Director coordinates all engineering activities, customer service requests, and team scheduling.
Our Systems Director is responsible for all technology development, upgrades, maintenance and supervises all day-to-day operations for the business unit.
Our Content Marketing Director sets customer acquisition and retention strategy, handles all marketing channel development and optimization, and interprets all system optimization programs.
Our Chief Copywriter prototypes all new web and email marketing materials, and manages our copywriting team.
Our Copywriting team generates all marketing content including email previews and spotlights, landing pages, and all conversion architecture elements at the website.
Our Analytics Director is responsible for all key metric tracking, monthly report production, and recommendations for system optimization.
Our Analytics Manager prepares reports and system metrics, interprets data trends, and maintains all analytics software.
Our Executive Finance Director handles all aspects of financial forecasting, monthly variance reporting, and vendor financial relationship management.
Our Finance Director handles all bookkeeping, accounts receivable, and accounts payable management and reporting.
If you are planning to launch a new digital magazine or convert an existing print publication into a multiplatform magazine system, we'd love to chat with you about everything we have learned over the past two decades, and continue to learn every day from our colleagues, and from our own experience operating and optimizing Food Gardening Network.
For more information about how to successfully build an online magazine business, check out our premium service which includes templates, training programs, and a help desk to answer your burning questions. Click here to discover all the benefits of becoming a Mequoda Pro premium member. Happy publishing!