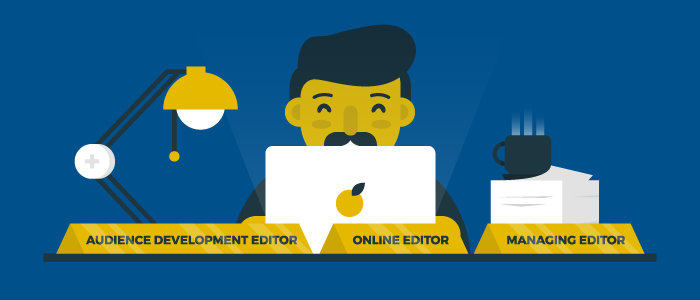 Audience development personnel have a very specific, and incredibly important job, within an organization. Writing an audience development job description and then finding the right audience development staff can mean the difference between thousands of email subscribers and tens of thousands of dollars in additional revenue.
After decades of training and supporting audience development editors at our various client organizations, we began offering this critical set of services to independent publishers interested in outsourcing this job function. For an independent publisher or membership organization, the benefits of outsourcing include eliminating turnover and training, getting multiple specialists instead of a single generalist and benefiting from a disciplined set of best practices that are shared by dozens of websites using our methodology.
[text_ad]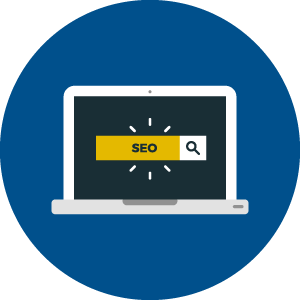 Before we see the actual audience development job description, here are three aspects that make it the best we've seen:
#1. The best audience development job description is strategic. This job description has detailed how this role is important to the larger organization and the key metrics he or she is responsible for, and thus, how they can define their own success. These components are strategic and measurable at the same time.
#2. The best audience development job description is tactical. This job description is detailed and serves as an owner's manual for an audience development editor. It includes a list of all the everyday tasks they are responsible for.
#3. The best audience development job description defines key relationships. This job description defines who the audience development editor reports to and who they have to work with on a day-to-day basis to get their job done. Note that even though this position carries an editorial title, we've seen the most success when the audience development editor reports into the marketing department – that is, assuming there's an executive in charge of marketing that understands multiplatform publishing and the role the web plays in growing and monetizing their audience.
Above all else, the audience development editor is required to leverage all of the premium content the organization is using.
[text_ad]
Job Title: Audience Development Editor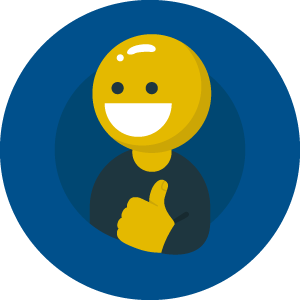 The Audience Development Editor, also referred to as Online Editor, Online Managing Editor or Digital Editor, will operate and perform the editorial and promotional tasks for the online marketing system. They will be primarily responsible for facilitating the implementation of the vision and values by creating daily editorial content, white papers and ebooks, using SEO campaign development, performing keyword research, creating a social media presence and turning website visitors into email subscribers.
Strategic Goals: Create happy readers, users and customers while maximizing revenue and profit.
Key Metrics: Post and email deadlines, website visits, search engine impressions and arrivals, inbound links, web to email conversion rate, email circulation, contact frequency, revenue per thousand, and retention rate.
Reports To: The audience development editor reports to a Marketing Team Leader, and day-to-day works with premium content creators – including magazine editors, event producers, and product managers – to effectively repurpose their content for distribution and promotion on the web and via email and social.
Five Strategic Activities and Key Metrics for Audience Development Editors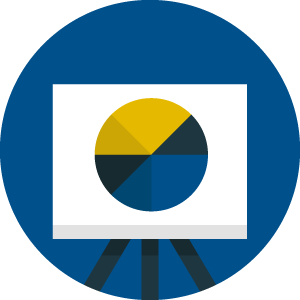 Content Development: Works with premium content producers to create free and derivative daily posts and content previews for use throughout the [Company Name] website network (portal, subscription, and event websites), email newsletters, and social promotions (Key Metric: Website Visits).
Search Engine Optimization: Optimizes all daily portal content for search engines and manages SEO Campaigns (Key Metric: Search Engine Impressions & Arrivals).
Link Building: Initiates and maintains relationships with numerous media outlets and their websites by both monitoring their content and making frequent contributions, links, etc (Key Metric: External Inbound Links, Arrivals from Other Websites).
Website to Email Conversion: Plans, executes, and optimizes all website conversion architecture including Rapid Conversion Landing Pages, Floaters, OFIEs, and text ads required to build new email subscriber relationships (Key Metric: Website to Email Conversion Rate, Email Circulation).
Email Marketing: Plans, executes and optimizes all email marketing campaigns including dailies, previews, spotlights and advertiser programs (Key Metrics: Email Circulation, Contact Frequency, Revenue per M Emails Sent, Revenue per Subscriber).
Accountability: Manages agreed-upon expense budget, revenue metrics, key metrics and reports to a CMO/Marketing Team Leader, and may interact regularly with team leaders on content, design, and technology.
Skill Set:
Someone who would excel in the position of Audience Development Editor will have a range of both technical and professional skills, but be more of a generalist than a specialist or technician. He or she is comfortable using their considerable communications skills both interpersonally and in writing. They enjoy the following activities: research, writing, editing, and analysis. Other requirements:
Bachelor's Degree in interactive media, journalism, communications, marketing, creative writing or equivalent experience with strong skills in computing, logic and analysis.
Five to ten years of relevant organic marketing experience with working knowledge of open source content management systems, search engines, and related software tools.
Goal-driven with the ability to adapt to change and to new opportunities.
Ability to work independently as well as a teammate and community member.
Enthusiastic attitude to all parties and a deep desire to manage by the numbers.
Have you hired the right Audience Development Editor yet? This particular position is one of the most important you'll hire. The skills required for successful multiplatform audience development are many. Growing your audience database and generating higher sales per email subscriber are the best ways to increase your online revenue and profits. If you're an independent publisher or membership organization struggling with how best to get this work done, reach out to us for a no-obligation discussion. 
What do you look for in an audience development editor?