Multiplatform publishers should explore new ancillary business models in 2017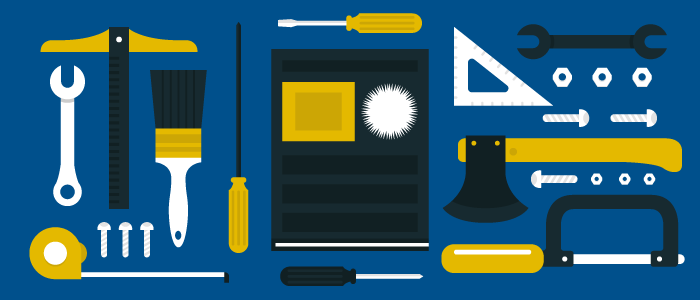 In stock investing, most long-term investors agree that you need a diversified portfolio to succeed. If one sector takes a hit for a couple years, the other sectors will keep you afloat. Over the last decade, I know more than a few publishers who would have liked a life raft when their magazine began to sink.
For your future, the most important resolution you can make is to explore adding at least one new revenue stream to your business in 2017.
If you're a multiplatform publisher whose sole revenue source is your magazine, at the very least you'll want to build out a magazine website business model in 2017. By digitizing your magazine into a native edition that can be read on any device, and that features an online archive of past archives, you'll have created an entirely new product, and a valuable upsell, that you can reap the rewards of immediately. This is the primary business model used by more than half of our Gold Member clients, including Yankee, Countryside, and Biblical Archaeology Review.
While we recommend that multiplatform publishers explore many different ancillary business models to add, we think these three are the easiest to add on, and with a large enough email list, could begin generating new revenue right away.
Want to talk about a publisher who fulfilled some resolutions over the last year ahead of schedule for this post? Look no further than NewEngland.com, the portal for Yankee magazine.
Resolution #1: Look into adding a directory website business model
New England Network has a travel directory website called New England Traveler. Within the directory, users can select different states and select things to do within that state. To generate revenue, they accept paid listings in their directory.
The directory content business has some pretty unique benefits. If executed correctly, this model can be a win-win-win for any ambitious publisher. Not many content business models can say that. And in 2017 where most multiplatform publishers are looking to innovate and spend a lot of money trying, you can instead rely on historical success of directories for most publishers.
Not only is a directory a revenue stream, it can also be an engagement device on your website – and driving traffic to your website is a powerful online publishing strategy. When you have a robust directory, users can flock to your site for information that's more specific and relevant to their needs than any Google search could deliver. And finally, as the icing on the cake, Google loves a good directory: When it's properly tagged and optimized, it will always appear near the top in Google search rankings because Google also knows its content is valuable to its users.
Listings in a directory can be either free or, for those who want more real estate and sell copy, premium (paid). A truly robust directory can even be 100% premium; once you have enough listings to be the only game in town, you can dispense with the free listings. In either case, the more listings you have, the more credibility you have with your users and with Google. When it comes to the directory content business model, size definitely matters. Read more about directory websites.
Resolution #2: Look into adding a calendar website business model
Bring it back again to New England Network, they also have a calendar website business model as a part of their network that is called the New England Planner. Like the directory, it's free for users to browse, and sponsors can pay to gain prominent visibility in their event listings.
Calendar websites are usually free to access and are usually free to list an event in as well, unless the calendar is managed solely by the publisher.
The content in each entry may have minimal SEO value, but they can be great generators of inbound links and referral traffic, which will certainly help search engine performance. Because of the fairly limited content, calendar website business models are best paired with another website business model that can drive traffic, of which a portal is clearly the best qualified.
The underlying revenue-generation system is therefore sponsorship. This sponsorship might be for the publisher's products and events or for third-party products and events…and often takes the form of banners and other display advertising, either for the whole calendar or for sections of the calendar. For instance, a sponsor may wish to be visible whenever a user searches on events in a particular location or region, or for a category of events. Read more about the calendar website business model.
Resolution #3: Explore adding a bookstore website business model
You might notice a trend here, so far these business model add-ons combine the benefits of website traffic and revenue, and the primary revenue model depends on sponsors willing to pay for placement. For the bookstore business model, revenue is user-generated. The best part is that content for books in your new bookstore can be created by recycling old magazine content, and that's a great way to start.
New England Network has a bookstore where you can purchase almanacs and cookbooks. It works on a shopping cart system, so you can purchase multiple books at a time.
A bookstore website is built to sell a catalog of multiplatform books and reports. As a magazine publisher, you may not be focusing on books, but we have several clients who have such large subscriber lists that every time they promote a book to their promotional list, they can count on instant profits, sometimes in the thousands of dollars, because the books are delivered digitally.
Books are a one-time cost to create, and when delivered digitally, can generate revenue without any more added effort. The production of a book can be anywhere from a thousand dollars (smaller white papers) to thousands of dollars (full length handbooks), but we also have clients who sell $10 ebooks that are 25-50 pages. Read more about the bookstore website business model.
If you're considering adding new business models in 2017, we'd love to guide you. Set up a time for us to chat about your future success.