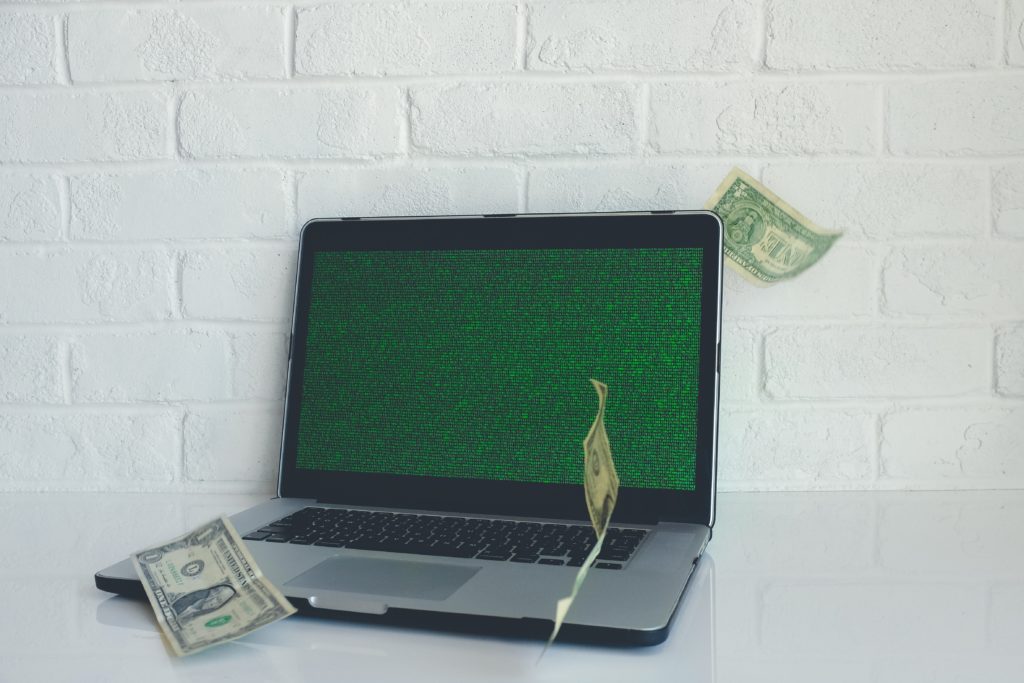 B2B subscription sales are beyond the age of phone sales and the most successful subscription marketers we know are selling them online through effective pricing and copywriting strategies
Arthur C. Clark, a futurist, writer, inventor and philosopher said, "Any sufficiently advanced technology is indistinguishable from magic." And that's exactly how some publishers look at us when we describe using the Mequoda Method to sell premium B2B subscription products.
I was recently at a trade show event with a B2B marketer selling a $1,000 product and he told me that he didn't think the Mequoda Method would work for him. He didn't feel that you could generate enough trust to sell a high-priced B2B subscription through the web and email.
I chuckled to myself, of course, because I knew he was wrong, given some of our most successful publishers are B2B selling products well over a thousand dollars.
In fact, one of our clients, the Dark Report, has increased sales by 28% using the Mequoda Method and Six Sigma Marketing since becoming a client in 2015. Their best-selling platinum offer is $1,200 per year.
This is the same benefit package delivered by all of our lower-priced B2C clients who see see gains in revenue using the Mequoda Method and our Six Sigma marketing program.
What gives the Dark Report a tremendous amount of flexibility is that there's now a 20-year archive that is the ultimate reference of clinical pathology on the web and we're using all the normal offers like a 14-day free trial while quoting a weekly price and billing semi-annually.
You might think your product can only be sold on the telephone and that may very well be the only way you know how to sell it, but there are plenty of B2B publishers that are not only selling their thousand-dollar subscriptions on the web, but they're selling their high-ticket conferences on the web, too.
Below is copy from one of the Dark Report's best-performing sales letters to show how they are effectively marketing and selling a high-priced subscription product and succeeding.
—
Get the single best resource for business intelligence and always know exactly the right choices to make for your lab
Dear Laboratory Professional,
The future of the lab industry has never been so complex, confusing and contradictory as it seems today.
Personalized medicine is the future – but payers refuse to reimburse labs for the tests that support it.
Test prices – and revenues – are falling, yet the medical community is demanding ever more value from laboratories.
Many labs are going under or are being snapped up by huge corporations, but others are thriving and innovating their way to profitability.
Obviously, the key to navigating these treacherous waters is information—valuable insider information that is actionable. And I'd like to show you how The Dark Report is your best choice for getting that information – plus analysis and insight to help you leverage that information in practical, profitable ways.
Here are the top 3 reasons why you should subscribe to The Dark Report right now:
Expert: The most knowledgeable, award-winning team of analysts in the industry today – with more than 50 years of combined experience – ensures that you get all of the business-critical intelligence and analysis you need to make the right decisions.
Comprehensive: The Dark Report is the only publication that delivers business intelligence and analysis on the laboratory, insurance/payer, pharmaceutical and regulatory industries, so you never miss a development that could impact your business, no matter where it comes from.
Cost-effective: The very reasonable price of a year's subscription will be covered the first time you use our insight to make a decision that either saves you money or increases profits. You make choices confidently while saving time, money and effort – a win-win for both you and your laboratory.
No other resource covers all the healthcare agencies that impact the lab industry like The Dark Report does. And while there are a dozen resources that report the news, only The Dark Report goes a step beyond and talks with the movers and shakers to get their insight … lays out the actual impact for labs of new trends and developments … explains the hidden meanings of complex regulations and payer policies.
Naturally, you don't want to simply take my word for it. Here are just a few examples of what I'm talking about.
Subscribe to The Dark Report intelligence service now to grow your business!
Digital pathology: All the usual lab industry news sources reported it when the FDA granted clearance to the Philips IntelliSite Pathology Solution for sale in the U.S. Only The Dark Report added insights from the Philips executive in charge of the product's development, explained what convinced FDA that the system was viable, and even detailed the practical, on-the-ground advantages of the system to a path group who participated in the study that was presented to FDA. What's more, The Dark Report has long reported on the progress of digital pathology technology and the benefits it delivers to pathology groups.
Adding value: All laboratorians know that the future of the lab industry lies in "adding value" to what they do. But how do you and your lab do that, exactly? The Dark Report has explained dozens of strategies for adding value to you work (and adding dollars to your bottom line), from choosing the right technology to reduce patient length of stay, to improving supplier processes, to mining the data that labs already possess, even to adding a lab clinician in actual discussion of patient care during doctors' rounds. And every strategy is accompanied by specific details of how it was accomplished.
The end of the fee-for-service business model: With the impending fee cuts from FDA, and the end of quantity-based business models, many labs have begun seeking ideas for survival. The Dark Report, however, has been eyeing these trends for years, and has supplied its readers with specific, achievable options for making the transition into a new era for the industry. We don't just tell you which lab has been sold or gone bankrupt, or which one is doing the buying or expanding: We tell you why, deliver the thought processes of the decision-makers, identify outside sources that could impact your business track every critical trend.
As you can see, The Dark Report is much more than just news. It is a strategic and tactical advisor to your lab, complete with specifics for in-the-trenches action. The Dark Report is a fully detailed map to lab success, a full-time professional consultant – yet you pay only the tiniest fraction of the cost of a consultant. In fact, consultants themselves rely on The Dark Report to formulate the advice they give to their clients!
So now that you understand the value that The Dark Report delivers to laboratory businesses, why wouldn't you subscribe to The Dark Report – like so many of your competitors? It's simply the most in-depth, reliable, comprehensive resource for actionable business intelligence available to you today.
I look forward to delivering our award-winning insight and analysis to you going forward, so your laboratory business can thrive and profit, no matter what contradictions and complexities come its way.
Best regards,
Robert Michel
Editor-in-Chief
The Dark Report
PS: Again, you don't have to take my word for any of this. Consider this statement from Dr. William Neeley, Medical Director of Laboratories at Detroit Medical Center:
"To stay on top of everything that's important for my laboratory, I rely on Robert Michel and The Dark Report. It's a reliable source that points us in the right direction and helps us avoid pitfalls. This is one resource every laboratory and pathology group should be using."
PPS: Not only is The Dark Report the premier source of laboratory industry business intelligence, it's also available in three formats to meet all your needs: Print, tablet and web (which is completely platform-neutral). Subscribe today and see how it can help you make decisions confidently and profitably!
—
If you publish a variety of information products for a special interest audience and would like to explore how we can help you adopt the Mequoda Method and start a Six Sigma marketing plan, schedule a free 30 minute consultation with a member of our team.