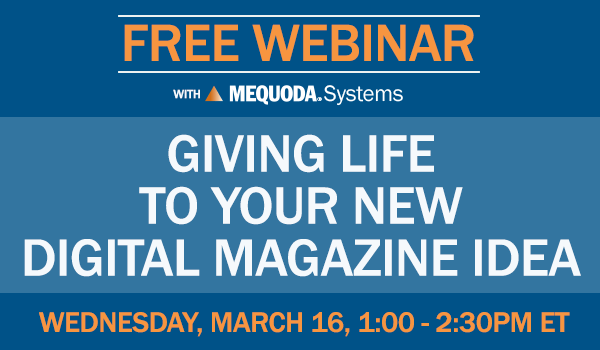 Are you itching to launch a new digital magazine, but you want to do it right, and you don't want to waste money on trial and error? That's completely understandable, why couple a big risk with a big loss?
When we launched Food Gardening Network and its magazine Food Gardening Magazine in January 2021, we did it with a few decades of research at the helm. We looked at all the digital magazines we've launched so far, and discerned what strategies, prices, features, team organization, and marketing methods worked best across the board.
Then we took that data and build a digital magazine that is growing faster than we even expected.
On March 16 we are presenting a webinar, Giving Life to Your New Digital Magazine Idea, and in this webinar, we're going to share with you the practices which we used to develop the entire business model of this successful now 1-year old launch.
And did I mention the webinar is FREE?
You heard right. On March 16 at 1pm ET you can join us for a FREE webinar, Giving Life to Your New Digital Magazine Idea. After that, you'll need to become a paying member of Mequoda Pro to view it.
At Mequoda, we have developed, designed, tested, and deployed dozens of digital magazines. We've built these digital magazines using best practices derived from today's most successful digital magazines, and we'll show you how you can do the same.
In Giving Life to Your New Digital Magazine Idea, you'll discover:
How to launch a magazine that is 100% digital and meet your business plan goals

Five editorial frameworks that should be married into your digital magazine publishing system

The interlocking content and reader engagement goals you should consider

How to identify a top-flight technology stack that can build top-tier digital magazines

The editorial and marketing team required to run a new digital magazine
You'll dive into a real-life case study of a digital magazine launch that implements all the above and more. 
At the end of the webinar, you'll get a chance to talk to my co-host Don and me directly, and ask all of your burning questions about launching your digital magazine.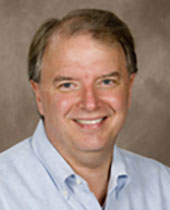 During his decades-long career, Don has worked with colleagues, clients, and partners to design digital publishing and marketing systems for more than 300 magazines, newsletters, memberships, clubs, and events. Don currently serves as executive publisher for Cabot Wealth Network, Food Gardening Network, Financial Freedom Federation, I Like Crochet Network, I Like Knitting Network, and RecipeLion Clubs. Don and his strategy team have served as management advisors for virtually every major niche publishing company in North America including Meredith, Hearst, Trusted Media Brands, and hundreds of independent for-profit and nonprofit organizations. He has managed and led educational events for MPA, SIPA, FIPP, and Harvard University. He has authored numerous books and hundreds of articles on journalism, publishing, technology, and marketing.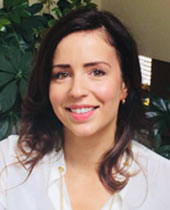 As Mequoda's Chief Strategy Officer, and as an experienced marketing professional who has overseen strategic planning for many of Mequoda's publishing partners, I have guided the development of more than 20 subscription and digital marketing systems. My team and I monitor and maintain a robust best-practices database of marketing techniques and business processes that helps power all Mequoda partner programs.
I know what you're thinking: What's the catch? or Where's the sales pitch? Other than genuinely looking forward to this conversation with you, our goal at Mequoda is to give you all the tools necessary to succeed. It's why we have been sharing our entire business model and best practices five days a week through the Mequoda Daily. Plus, this program will go into our premium subscription product Mequoda Pro after it's concluded, so this is your one chance to get it for FREE!
We are presenting this webinar absolutely free! The only caveat is that seats are limited to the first 97 attendees to ensure a successful Q&A session at the end of the webinar.