A Mequoda System is a complex system designed to point users towards rapid conversion landing pages
At this month's Mequoda Summit East 2011, we debuted our latest version of SEO best practices during the Decoding Google session.
One of the tools we relied on heavily for this study was SEOmoz, who provides SEO software and strategies to their audience members.
During our recent SEO Basics webinar, where this content was also shared, a Mequoda Gold Member client asked us about one of the SEO tips, which held the recommendation of not hyper linking keyword phrases.
This inquiry reminded us that SEOmoz is not built to analyze a Mequoda website. Instead it focuses on basic web pages, which are typically less complex than a Mequoda System.
Further explanation of our hyper linking strategy
Like most tools, SEOmoz's tool is built to analyze website pages where a blog post is the terminal page. The goal here is to get the blog post to rank well in search engines for the specific keyword phrase being targeted.
The strategy of a Mequoda System is very different as we utilize a cluster strategy of blog posts and a rapid conversion landing page (RCLP). In our strategy, the RCLP is the focal point, as it's where conversions take place and audience members are registered into the system. All the posts we create have inline text ads, which point to an RCLP with an aligned free download. We also link keyword phrases to the aligned RCLP as well, to increase the likelihood of casual visitors becoming registered members.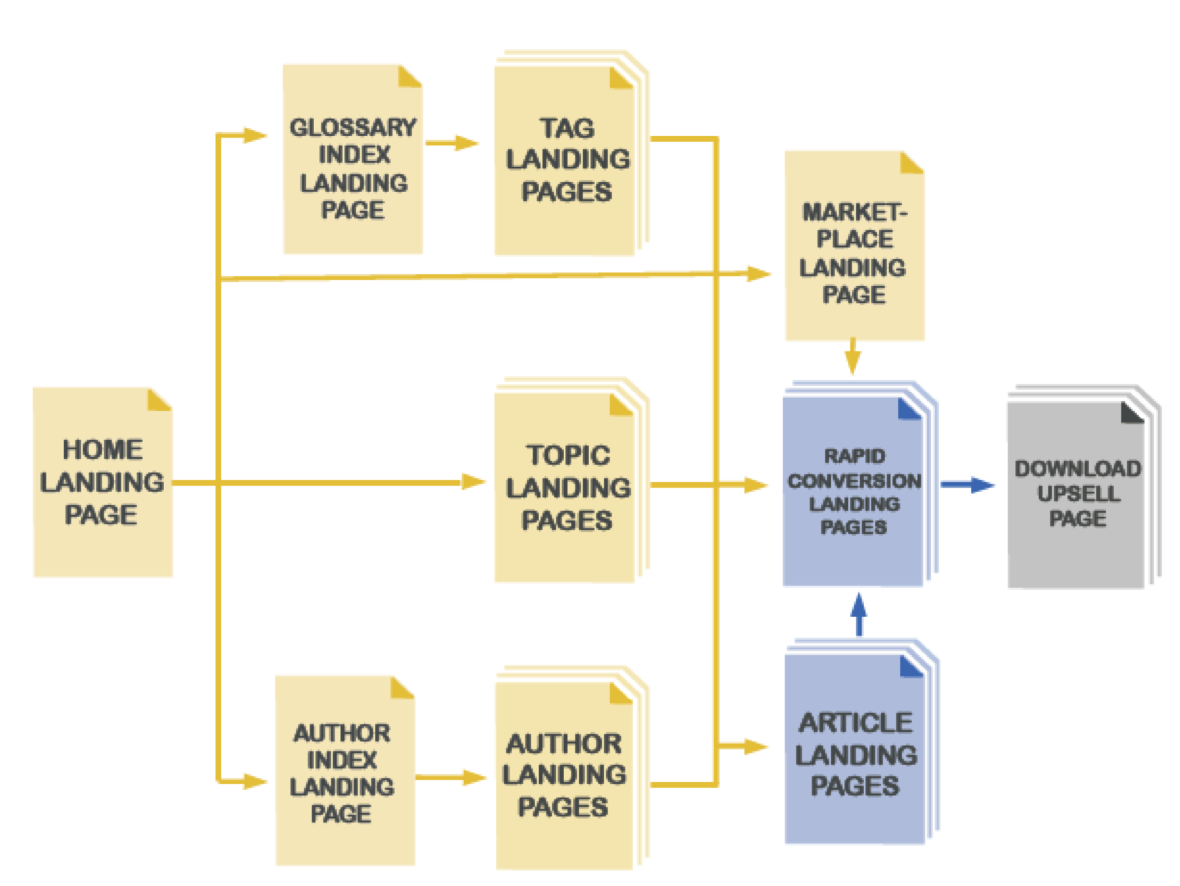 We are not trying to get individual posts ranked; we are aiming to get the RCLPs ranked. By pointing posts toward the RCLP, we believe our strategy is more sophisticated as it shows Google what page is most important.
Since we talk about SEO a lot at Mequoda, we wanted to clear up this issue of hyper linking. A best practice for online publishers who run a Mequoda System is to hyper link off posts to an RCLP where a download is offered. Do not hyper link to a topic page, tag page or another company's website.
Our theory is perfectly aligned with what SEOmoz instructs, as we attempt to pass the authoritative tone of informative posts to the aligned RCLP so visitors can download a more comprehensive collection of content on the topic for free.