Independent publishers have been struggling for more than a decade to monetize blogs, portals, and communities; digital books and magazines are changing their Internet business models from sponsor to user driven.
At our recent Digital Content Marketing Bootcamp in New York City, Kim and I were happily surprised at the number of entrepreneurs in attendance. More than half the class were startups in prelaunch mode. Traditionally, 80 percent of our attendees hail from legacy publishers who are making the conversion to digital. While the sample is small, I believe it is indicative of a larger trend.
In the past, most independent publishers chose a sponsor driven model because it requires little in the structure to join an advertising network. Unfortunately, the Google AdSense network, and most other advertising networks, pay website publishers as little as a dollar or two per thousand visitors. For most niche websites, the net proceeds aren't enough to pay the electric bill.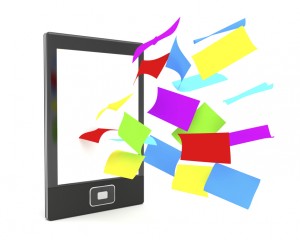 Digital magazine and book publishing to the rescue

Being armed with quality content, Adobe Digital Publishing Suite, and a retail partnership with Amazon, Apple, and Barnes & Noble, now offers the independent publisher a complete business infrastructure for producing and selling digital magazines and books. Add in WordPress, Twitter, and Facebook for marketing and audience development for a complete digital publishing business that can be started for less than $100,000.
While ad networks typically provide minimum revenue enhancement for small audiences, an e-commerce business model often produces high revenue per customer. Unsurprisingly, selling magazines and books to a niche audience interested in Baltic travel, hamsters, ice camping, or any other niche subject can easily generate 5 to 10 times the revenue per affinity subscriber that a publisher could garner from third-party sponsors filtered through an advertising network.
[text_ad]
A new business cycle beginning
New technology always empowers entrepreneurs to launch new types of products. The Adobe Digital Publishing Suite is such a technology. Combine it with hundreds of millions of tablet computers, and a handful of highly competitive digital newsstands, and you have the recipe for a digital magazine and book explosion.
Ironically, many legacy publishers will miss the revolution.
If you currently publish a gardening magazine, you should be thinking about publishing magazines and books about individual types of flowers. If you currently publish on the topic of European travel, you should be thinking about individual titles that serve people passionate about countries, regions, and cities. If you publish on the topic of history or art, consider new titles that will focus on periods, persons, and movements.
There are literally hundreds of thousands of topics that currently generate more than 30 million English-language searches per year. My handy-dandy publishing model says that every one of those can be translated into a $1 million or more digital publishing business that can be started from a home office for less than $100,000.
It's been often said that the technology giants don't fear each other as much as they fear two guys in a garage. In the new age of digital publishing, it will be said that publishing giants don't fear each other as much as they fear a couple with an Internet connected home office.
Happy publishing.