Video in magazines is a new concept, but the publishers who are tackling are gaining long-term subscribers and more engagement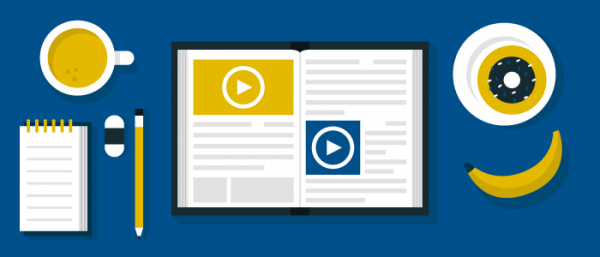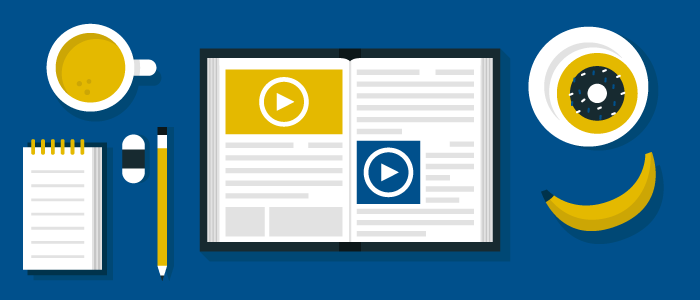 When a magazine goes digital and becomes an app, or a web magazine, it becomes alive. And that's scary for some publishers. Suddenly, ads become more valuable to advertisers because they can be clicked. Content becomes more rich because it can also be hyperlinked to references and authors on the web. Live content can be embedded with video in magazines so the editorial content doesn't stop at the final publish date.
And if you're not ready for that kind of transition or development project, then your magazine has suddenly become ancient.
It used to be that sharing vertical video branded you an amateur, but not anymore. Startups are specializing in it, publishers are pushing it out, and consumers are, well, consuming it, according to TheMediaBriefing.com.
Learn the secrets behind today's most rapidly growing niche publishers. Download a FREE copy of How to Develop a Multiplatform Magazine Business Plan, and discover how large your magazine business could become and how much of an investment will be required to build your business to maturity.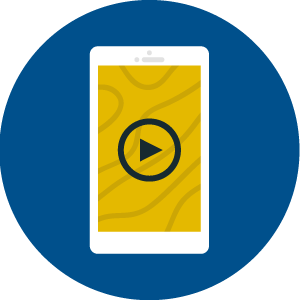 Georgie Davies explains, "According to Mary Meeker, vertical video viewing time is now almost a third of video viewing time (29 percent) in the US compared with 5 percent in 2010. It may seem trivial, but in fact, this social media inspired format may just be the future of video (regardless of criticism by professional videographers), with Snapchat delivering more than 7 billion video clips each day, most of which are in vertical orientation."
He notes that as mobile consumption grows, "building a mobile-first culture is high up on many publishers to do list, with video playing a huge part in this strategy. The Ericsson Mobility Report highlights how 50 percent of mobile data traffic currently comes from video. Reuters predicts video will grow 14 times within five years and account for 70 percent of mobile network traffic. Reuters additionally reported that 54 percent (of 130 leading editors, CEOs and digital leaders) said deepening online engagement was a top priority, correlating directly to the use of video."
The only reason why we didn't see a lot of video in the past isn't because consumers don't want it, it's because video can be expensive to produce. Production time between shooting, cutting, editing and rendering of a 3-minute promotional video can take 20-40 hours of a professional's time. Shooting a whole conference and then editing it into a reel to promote the next year's event, for example, is a multi-step process, possibly with several cameras and equipment that goes into just the production.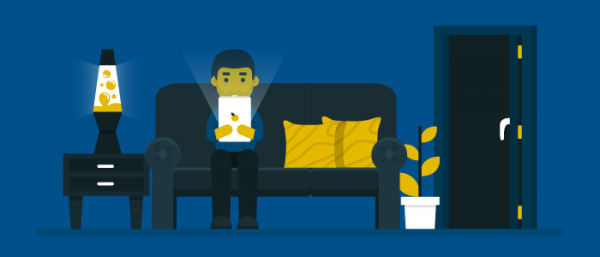 However, there are lots of easy and hard video options out there that need less cuts and editing. Listed from least effort to most, here are some ideas for how to add video in magazines, whether through a digital app or your magazine website:
Skype interviews (screenshare)
Single-cut interviews
Slideshows of still images
Multi-cut blooper reels from interviews (to accompany the final article)
How-to videos
Video advertisements
Cooking videos
"News" segments with a dedicated host
An original series with a new episode in each issue
Harry Goldstein, editorial director, digital, at IEEE Spectrum magazine, who is video savvy says that magazine publishers don't need to worry as much about production as they think, when it comes to online. He says, "If there's something to see, if there's something to explain, and if video can tell that story, worry less about production values themselves than the content, because that's what people are going to be looking at." After all, people watch America's Funniest Home Video-style dog and cat videos all day. It's not hard to beat that. And actually really easy to beat that if you add cats and dogs to your videos.
10 reasons to add video in digital magazines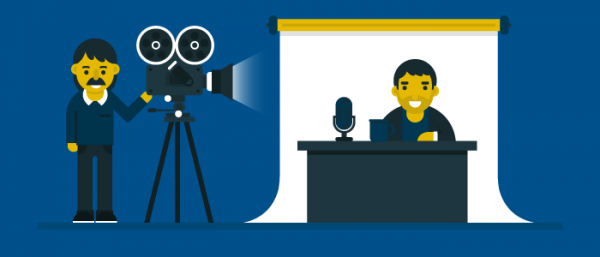 Something like a video series that is ongoing and only available in your digital magazine will keep people subscribed to watch the next episode from month to month.
50 percent of mobile data traffic currently comes from video, and you'd like to capture some of those eyeballs through your digital magazine on a platform like a tablet, where they already are.
It can improve the quality of the content you're publishing. For example, an article about the latest fashion braid can be improved with a how-to video.
Engagement with the content will improve. For example, reading an interview becomes more dynamic when you see a video of the interview being performed, or even the best clips from the interview.
Advertisers are latching on to video ads, and they're willing to spend a lot more on them (users like them too).
You can offset the cost of video production by finding advertisers to sponsor your videos (product placement or pre-roll).
You can build some brand personas with hosts that will further connect your brand with actual humans they can see.
The absolute best way to improve a recipe in a cooking magazine is with a video on how to make it.
It can be a lot easier than you think. For example, capturing a screenshare of a Skype call is a very simple and fast way to record an interview.
Video is recyclable, so later on you can add it to your YouTube channel and your Facebook page, and give it another wind.
If you have started to use video in your digital magazine, how are you using it and do you think it's improving the user experience?