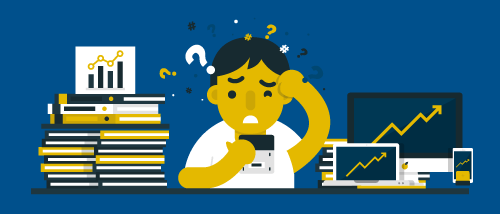 To make subscription website publishing work, you'll need a plan. We will help you formulate it.
Your subscription website publishing performance is the key to doubling, or even tripling, your organization's revenue over the next five years.
In the 21st century, your subscription website is the public face of your multiplatform niche media business. If you plan, develop, and optimize your subscription website properly, it will drive audience development, multiplatform revenue, and total profitability, even when you and your team members are sound asleep.
Every plan that works well begins with clear, measurable goals.
During the past two decades, my team and I have identified four strategic subscription website publishing goals that are linear drivers for success in multiplatform niche media publishing. Perhaps even more importantly, we have discovered the four key metrics that can be used to judge your progress and success on meeting these four subscription website publishing goals.
Let me take a moment to define them for you …
Subscription website publishing goal No. 1
Attract new visitors to your subscription website with free, high-quality content that is formatted into Google-friendly website posts.
Your success in achieving this goal is measured with a metric we call your Google Visibility Index, which can be as low as zero and as high as 100.
Your subscription website publishing team should be targeting the phrases that your audience uses to search for the content that you have on your subscription website. While the process of subscription website optimization is complex, my team has documented it thoroughly, and can teach you and your content creators how to do it every day of their publishing life.
And amazingly, while some of our member organizations publish subscription websites with a visibility score that exceeds 50, many are generating millions in revenue with a visibility index in the teens, or even in the single digits. We have helped more than 300 niche media brands plan, build, and optimize subscription websites that dominate their niche by attracting more subscription website visitors than their competition.
Say no more? Schedule a call and we can chat.
Subscription website publishing goal No. 2
Capture email contact permission from your website visitors by making generous offers that include free subscription incentives.
The metric for measuring this goal is called email capture rate or ECR.  It is calculated by dividing the number of new email subscribers your subscription website captures each month by the number of unique new visitors passing through your subscription website.
Our analytics group is currently monitoring more than 60 subscription websites published by our members. Our current benchmark email capture rate is 2.63% with individual member websites capturing anywhere between one and 7% of their monthly new unique website visitors.
Perhaps this business goal, more than any other, separates website publishing from subscription website publishing. The act of capturing email permission separates the casual visitor from the passionate enthusiast, and gives your team the opportunity to push email newsletters to your subscribers which can generate revenue using 10 different multiplatform revenue generation systems over years and years.
Subscription website publishing is about the power of building continuity revenue that accumulates over time. This simple fact is true if your business is sponsor driven, user driven, or combines both sponsor and user revenue to maximize subscriber value.
Subscription website publishing goal No. 3
Engagement is the key to retaining audience relationships. Engage your subscribers with relevant, high-frequency email newsletters that build brand loyalty, revenue, and profitability.
The key metric for audience engagement is your email subscriber retention rate. At a macro level, it is calculated by measuring the number of email subscribers at the beginning of a period and at the end of the period. The time interval can be a month, a quarter or year.
Email retention rate measures the willingness of your email subscribers to allow you to continue sending email messages into the fabric of their daily life. We believe that it should be easy for email subscribers to unsubscribe from their email newsletters, and we believe that subscribers who disengage by not opening their email newsletters should be removed from active service to protect your email send score.
With aggressive email subscriber list hygiene, our member organizations average email retention rates above 65% annually with some higher than 80%. When our member organizations survey their email subscribers, more than two-thirds of those subscribers will say that the email newsletters they received from our member organizations are their favorite email newsletters.
Creating email newsletters that engender this level of subscriber loyalty is a key goal for every subscription website publisher.
Do you have questions? We have answers. Let me know when you'd like to discuss.
Subscription website publishing goal No. 4
Monetize your sponsor and user relationships in many ways. Monetization is the key to financial success.
In a multiplatform publishing world with as many as 10 discrete revenue streams, revenue per email subscriber is the one metric that represents all forms of sponsorship and user revenue. The metric is simply calculated by dividing total system revenue by the number of active email subscribers. While our current benchmark is $12 per email subscriber per year, we have successful subscription websites with revenue per email subscriber that varies from under two dollars to over $100.
Building a niche media business that maximizes revenue across as many as 10 revenue generation systems is a complex exercise. Our team has developed specific methodology for choosing, deploying, and optimizing each of the 10 revenue generation systems we support. Our team can teach your team the process for planning, developing and optimizing each of these discrete revenue streams.
Many of our subscription websites start with as few as one to three revenue generation systems. Then, as their web and email audience efforts drive their audience footprint, they add additional revenue generation systems with the goal of maximizing both the number of subscribers and revenue per subscriber. This simple formula is the key to maximizing multiplatform revenue and total enterprise profitability.
If you'd like to discuss how we can help you build a profitable subscription website and multiplatform niche media business, please schedule a no-obligation appointment with me and my partner Kim Mateus, who runs our planning group.
We'd be happy to explain how the planning process is the gateway to building the successful business I've described above.
Let me take a moment to preview our business transformation planning program, the planning process and the blueprint it produces.
Schedule a 30-minute call to ask your most pressing questions.
Building a strategic business plan for your company
For the right client, it all starts with our exclusive Business Planning program. This 60-day engagement kicks off with a full day meeting in Boston with your key stakeholders and 5 of our team leaders. We begin in the morning with an intense primer on the Mequoda Method and our Best Practices, as we want to ensure that you understand the Method so you're prepared to fully implement the business plan we develop for you.
We then begin inventorying your assets and your business opportunities to establish the following seven elements of the business plan that guarantee success when properly implemented:
Content plan
Understanding what new content you need to create and what can be repurposed is crucially important for creating an efficient and profitable multiplatform publishing business.

So we inventory all your content, including some you probably didn't realize you had, and create an in-depth master content schedule that identifies the affinity content you'll use for audience development, and the premium content you'll use to generate revenue.

We show you how easy it can be to repurpose existing content to create new affinity and premium content content business models.

Audience plan
You must ensure that all your products and platforms are focused on attracting the right audience. So we help you to understand your market's online potential with a full keyword universe custom-built for you that taps into the demand for your digital content.

We'll walk through the 7 niche media marketing channels we've identified to be the most effective for multiplatform publishing brands and determine which of the 7 are appropriate to your market and business. Our experience and thousands of benchmarks allows us to lay out an audience development plan that identifies, measures and projects all of your marketing and growth potential.
Revenue plan
Whether you're selling sponsorships, subscriptions, memberships or single purchases, it's absolutely crucial that you use pricing and packaging to maximize revenue and minimize the cost of sales. In a multiplatform environment where many of your products have virtually no marginal cost of delivery, understanding how to build packages and bundles that appeal to consumers and sponsors is essential to overall profitability and success.

In your revenue plan, we'll identify profitable new products, help you price your existing products using a proven strategy that too few publishers understand -- and identify the costs, risks and opportunities associated with each revenue stream so you know what you need to invest and what the return will be on your profitability.
Organization plan
You don't have to hire an army of new employees, but you do have to know how to organize the ones you have to effectively execute a Mequoda multiplatform publishing plan.

We have a leaner, integrated, more cost-efficient model than the one most legacy publishers use that we'll fine-tune for your needs. Best of all, our model can be customized based on the size of the market and the opportunity. Your organization plan will be designed for your specific needs.
Technology plan
Mequoda will show you how we build an incredibly robust, customized digital publishing and marketing system for far less money and in far less time than other developers because we leverage existing software that has been built specifically for the needs of today's multiplatform publishers.

From website architecture that helps build your email list to a complete, central database that informs your marketing decisions and helps you maximize the lifetime value of each subscriber, a technology plan created by the industry's only strategy-centric provider means your organization reaps the benefits of stress-free technology, content-focused implementation and ongoing profitability.
Measurement plan
Once again, Mequoda leverages its benchmark data to produce a complete business model. For every single year in the next five, you'll see revenues, expenses, overhead and EBITDA.

We also know exactly which metrics and data are the most important to your business to keep it performing as planned, despite the flood of data that bewilders even the most button-down publisher.

Mequoda's experience has allowed us to document exactly the right metrics that help multiplatform publishers succeed, and we'll show you how to measure them and what to do with the data once you have it.
Economic plan
In the 21st century, single-platform legacy media companies are widely out of favor with investors of all stripes. Given the economic leverage that a fully integrated multiplatform publishing operation brings to any media space, it should be no wonder that those are the only kinds of companies that are drawing buyers, investors and key talent.

We will discuss how to position your company to all your various stakeholders, including potential investors, buyers and high octane talent and how to communicate your business road map in a way that makes them want to invest their time in your media organization.
The experts on the Mequoda team will develop each of these plans for you as part of the process of building a complete business plan and 5-year financial model that leaves you with much less doubt about your future. In fact, the publishers who consistently don't succeed with a Mequoda business plan are those who don't have one.
Schedule a 30-minute call to ask your most pressing questions
The next move is yours
Are you ready to see what your niche media business can look like in the next five years?
Schedule a 30-minute call to get an eye-opening, no-obligation conversation about your potential.