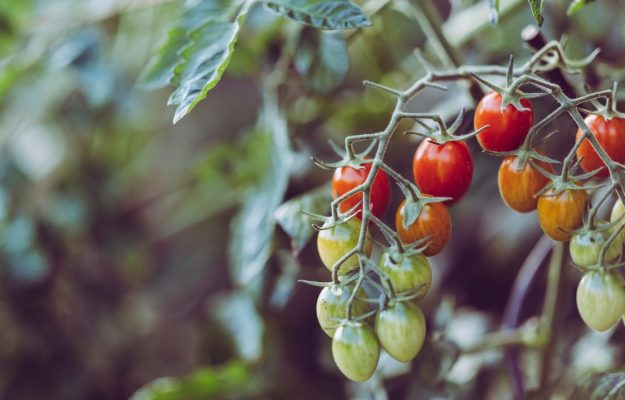 If you have an idea for a new digital magazine and are considering the many options for publishing it, the Mequoda Digital Magazine Publishing System may be the platform for your future success.
Our team has been launching successful digital magazines and their support systems for more than a decade. Some of these early, from-scratch systems included a print component. More recently we've embraced the digital future and launch systems that are 100% digital.
As you might imagine, we've been rethinking what it means to be magazine publishers in the process. With the launch of Food Gardening Network, we had the opportunity to plan and create a new multiplatform magazine brand from scratch using everything we've learned over the past couple of decades.
What follows is an anatomy of the editorial content and strategy we used to launch this niche media brand. At its core, Food Gardening Network includes five editorial frameworks that are married into a single digital magazine publishing system with interlocking content and reader engagement goals. Let's review each of the five editorial frameworks in play.
[text_ad]
1. Reference Collections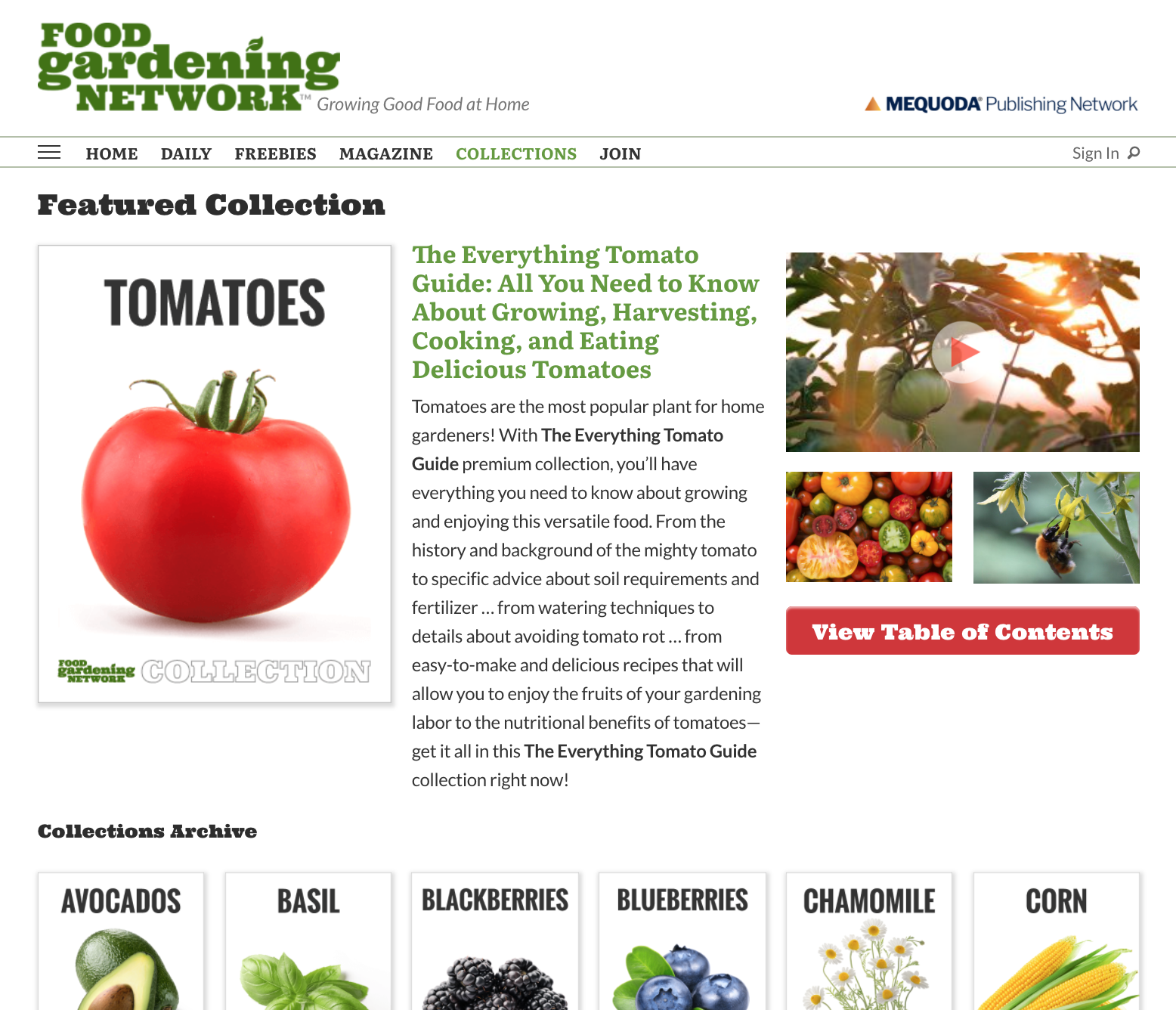 Reference collections are the original content units being developed to provide in-depth reader engagement that is both informational and entertaining. Each collection ranges from 10,000 to 15,000 words plus photography and video. The collections are designed to be evergreen and are structured with a table of contents that allows each collection to be read from front to back like a book, or cherry-picked for specific information like a reference manual. In the six-month prelaunch period, we generated 18 reference collections ranging from tomatoes and basil to avocados and cucumbers. Beginning with our official launch in January 2021, our editorial team began producing three new reference collections per month or 36 per year.
Every member of our 14-person editorial team has a significant role in reference collection creation and production. At the end of this article, we'll do a quick outline of the editorial team responsible for all content generation for Food Gardening Network.
2. Monthly Magazine Issues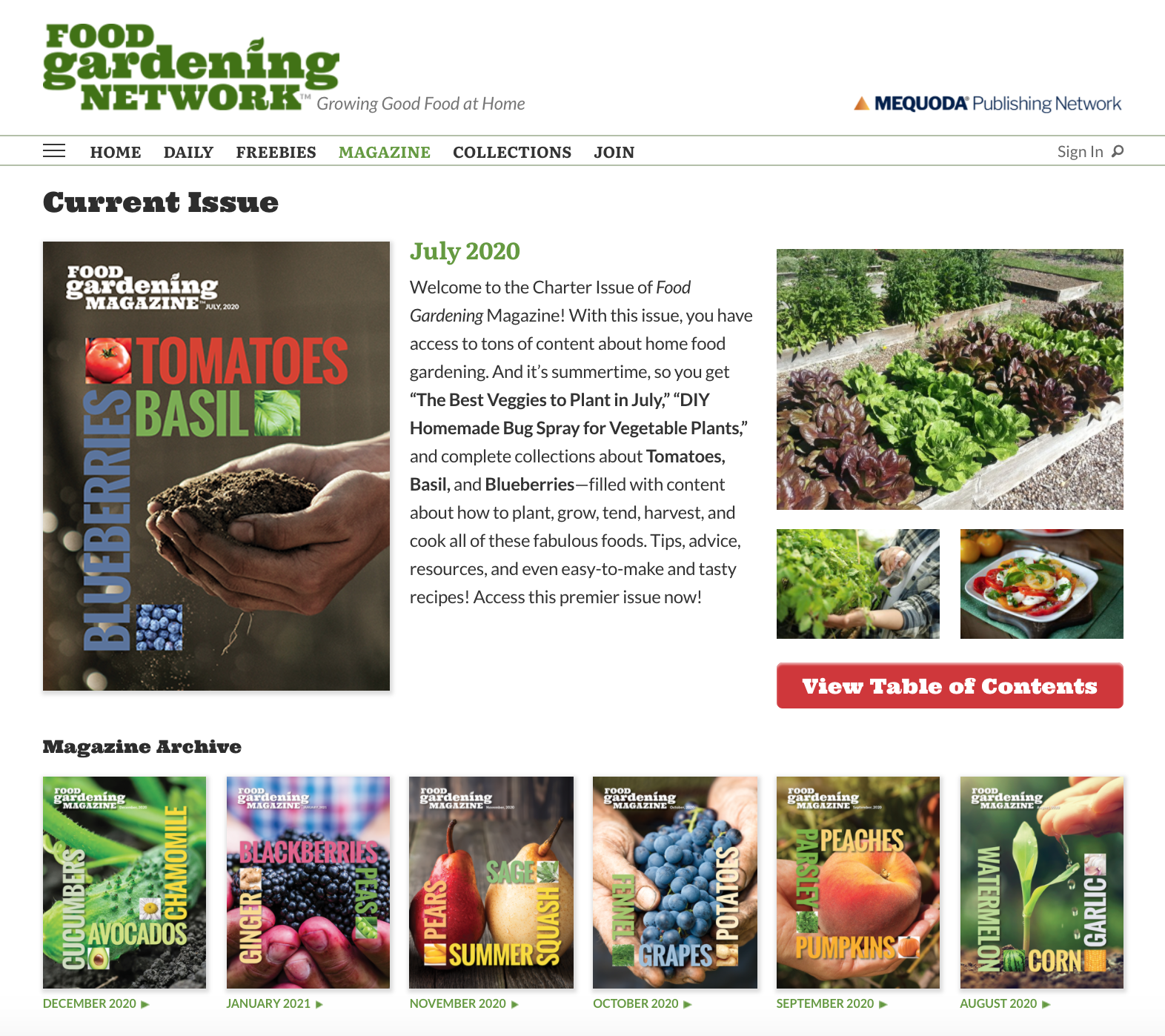 Monthly magazine issues are the next framework being used and represent a mix of derivative and original content. Each issue includes three collection previews that are derivative of the associated collections being published each month. Each issue also includes three original instructional articles on various aspects of food gardening, and a Gardener's Notebook written by our executive editor to tie all the pieces together and put a face on the editorial process.
3. Daily Tips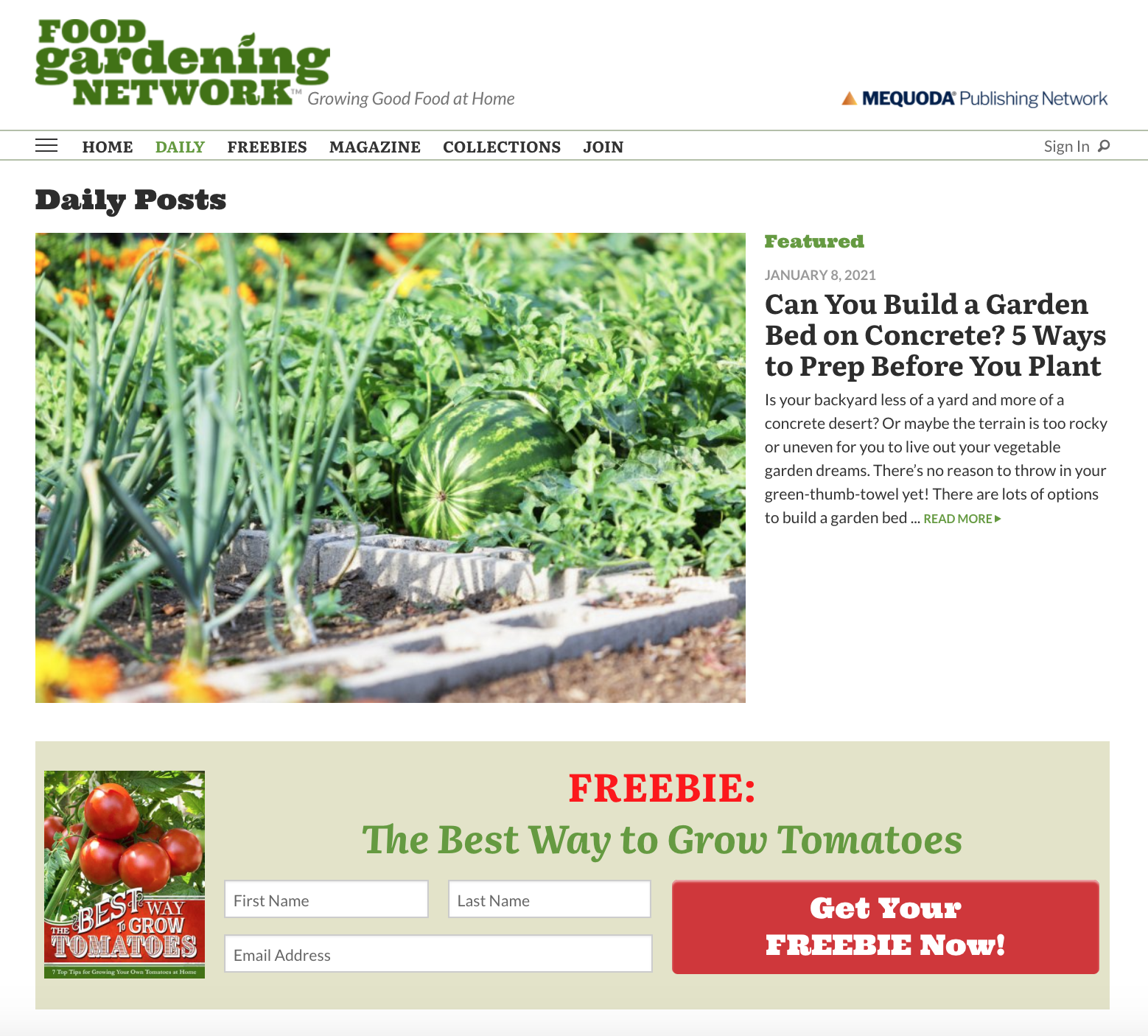 Each Daily tip, our third content framework, is created to provide quick engagement, enlightenment and entertainment for our regular readers. We will be publishing three tips per day, Monday through Friday, and a Weekly wrap-up each Sunday. During the startup period, we produced 130 daily tips with the goal of creating an engaging read in the daily section of the website and fully populating the 14 daily categories. Our categories along with all of our editorial calendars are selected using a comprehensive keyword universe that totals more than 30,000 keyword phrases on the topic of food gardening. In addition to powering the daily section of the website, these tips also power the daily and weekly newsletters plus all social media publishing activities.
4. Freebie Incentives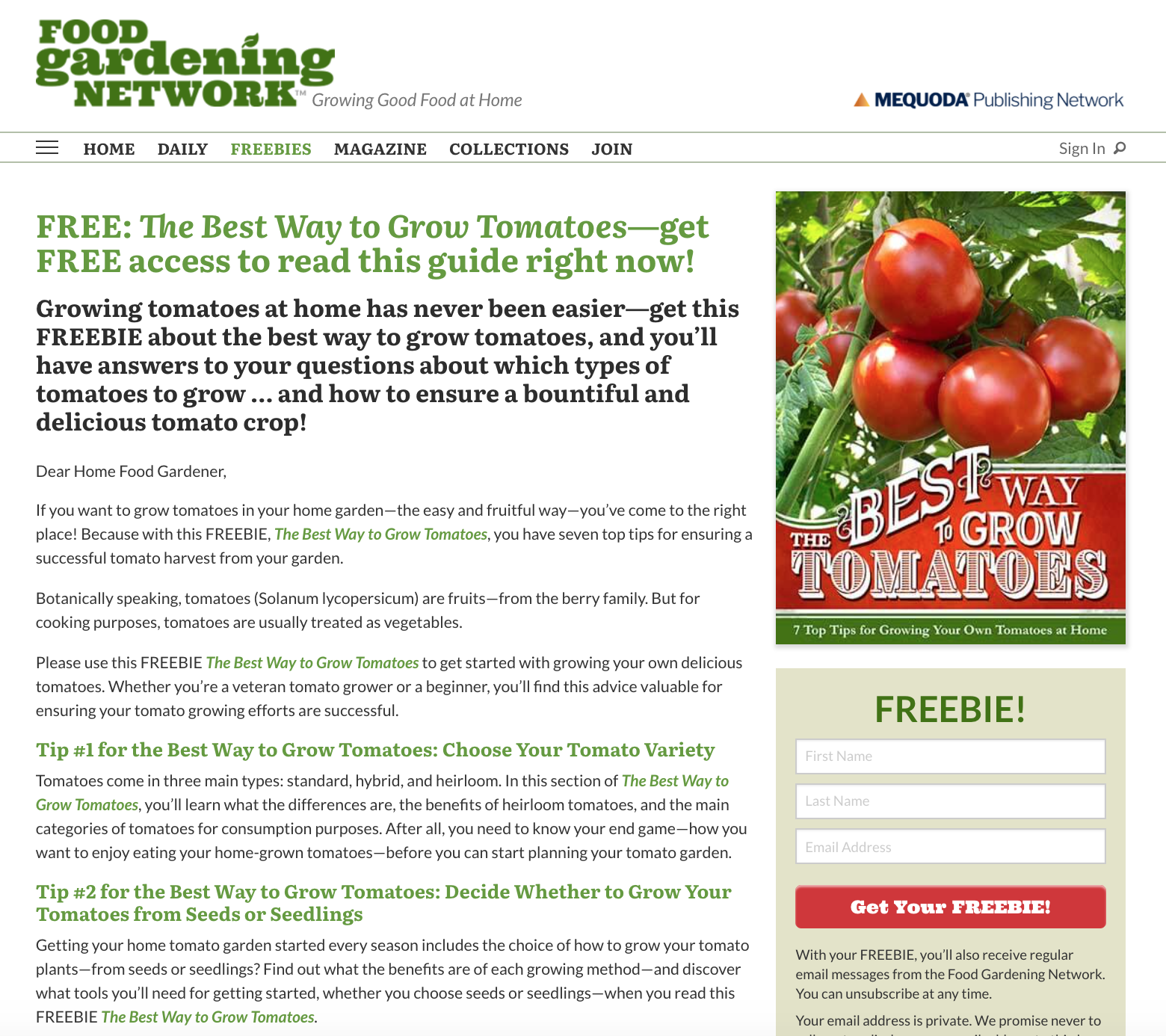 Freebie incentives are created with the goal of providing website visitors a bonus reason to become free or premium members. This derivative content is targeted at specific keyword phrases and curated from all system content to provide new users with a "best of" experience to kick off the relationship. The freebie incentives are also used as bonus content for existing members, pass-along incentives to encourage existing members to recruit friends and family to the network, and incentives attached to paid media offers through a variety of channels and opportunities.
5. Digital Cookbook
Our Digital Cookbook is the fifth framework and is not currently deployed on the system. The current thinking is to deploy this derivative enhancement once the website reaches 500+ recipes. Original recipes are currently published in the collections, magazine issues, and daily tips. This mega cookbook will be structured around an audience-friendly taxonomy to encourage browsing and searching for recipes in dynamic categories such as beverages, entrées, and desserts.
Getting the Work Done
It takes a village, or a team of editorial experts to create a sophisticated Mequoda Digital Magazine Publishing System. The team includes both domain experts who are gardeners and cooks in their own right, and experienced journalists, editors, directors, and producers to facilitate the various frameworks. What follows is a quick description of the editorial team members and their basic job responsibilities at the network.
Our Executive Producer is responsible for all creative, technical, and financial aspects of the network. As the senior member of the editorial team, their role is to provide structural guidance, set standards and coordinate activities with the technology and business teams ensuring smooth network operations.
As FGN's Executive Director, I am responsible for coordinating and executing all network policy with a special emphasis on content frameworks, system usability, and network workflow. As Executive Director, I'm also responsible for developing and coordinating relationships with third-party partners involving both marketing and content sharing.
Our Executive Editor is the lead content generator for the team and is responsible for setting standards and prototypes for all frameworks and framework components. In addition to generating system content, the Executive Editor is responsible for quality control, calendaring, and assignments for all premium content across the network.
Our Editorial Director is the lead domain expert with responsibility for the technical accuracy of all content, editorial balance, and is the lead spokesperson for the brand.
Our Senior Editor & Producer is responsible for generating all daily content and managing distribution across all web, email, and social media platforms. In their producer role, they are responsible for planning, editing, and deploying all video content for collections, magazine issues, and daily tips. They also function as Communications Director for the network and first contact for all third-party websites and media organizations.
Our Associate Editors ensure that all editorial content is properly loaded, formatted, scheduled and deployed, while our Photography Editor is responsible for working with the team to source and choose all still photography. Our Copy Editor is responsible for spelling, grammar and adherence to our network style guide.
Our Contributing Editors are responsible for generating the individual Reference Collections including original research, creative direction, content generation and framework management.
In addition to our content team, the successful launch and operation for Food Gardening Network or any digital magazine publishing system also require the expertise provided by a top-flight technology group and experienced marketing and finance professionals to run business operations. In future posts, we will explore the roles and responsibilities of the technology team, marketing team, and finance team in planning, creating, and publishing a successful digital magazine publishing system.
Bringing Your Idea to Life
If you're thinking about launching a new digital magazine publishing system using our methodology and frameworks, we'd love to schedule time to share what we've learned over the past decades about the evolving art and science of magazine publishing.
In addition to taking a self-guided tour of Food Gardening Network, you might also be interested in reviewing other brands using our digital magazine publishing system that would include Financial Freedom Federation, I Like Crochet Network, I Like Knitting Network, Recipe Lion Clubs and Yankee. You'll find that each execution is unique in its own content and framework variations based on both the evolving nature of our system and our efforts to customize that system to each audience niche.
If you've recently launched a new digital magazine publishing system, please share your thoughts and website URL in the comments below.
If you're thinking about launching a new digital magazine publishing system, please reach out to us.
[text_ad]